Face masks are not only an essential part of everyday life but a fashionable face gear that designers love to experiment with now. With the onset of COVID, several designers have jumped on the bandwagon to create beautiful and creative face coverings.
Not only foreign designers but local designer labels have shifted their resources to produce fashionable face coverings.
Here is a list of some of the famous local designer labels experimenting with face masks, making them a perfect fit for your 'daily outfits'.
Khaadi
Huma Adnan Face masks are for 1500 each while Khaadi facemasks are Rs 190 each.
3. Shehla Chatoor
4. Sonya Battla
A shot of the talented Pakistani actress Ayeza Khan, donning the 'matching mask look' with elegance and poise. She is wearing designer Ansab Jahangir.
Foreign Designer Labels following the Mask Fashion Trend
Big global names like Prada, Gucci, Mother Denim, and many others have also jumped the bandwagon.
Being called an accidental trend my many, celebrities Jolie, Cindy Crawford, Kate Middleton, Jennifer Lopez, are exploring mask options and settling on styles that are reflective of their own fashion sense and personality.
Duchess of Cambridge, Kate Middleton was spotted wearing a floral mask earlier this week and as usual the piece went out of stock. A feminine and cultural piece covered in print from London Department store, Liberty costs is £15 (Rs 1480) at online boutique, Amaia.
Meanwhile, the ageless beauty Jennifer Lopez was spotted donning a mask with pastel sequins for a bike ride.
Angelina Jolie collaborated with one such brand called Off-White Virgil Abloh, donning their graphic face covering. The brand is in line with Jolie's humanitarian work with proceeds going to COVID-19 relief efforts.
Have a look at Jolie's fashion statement with a great cause.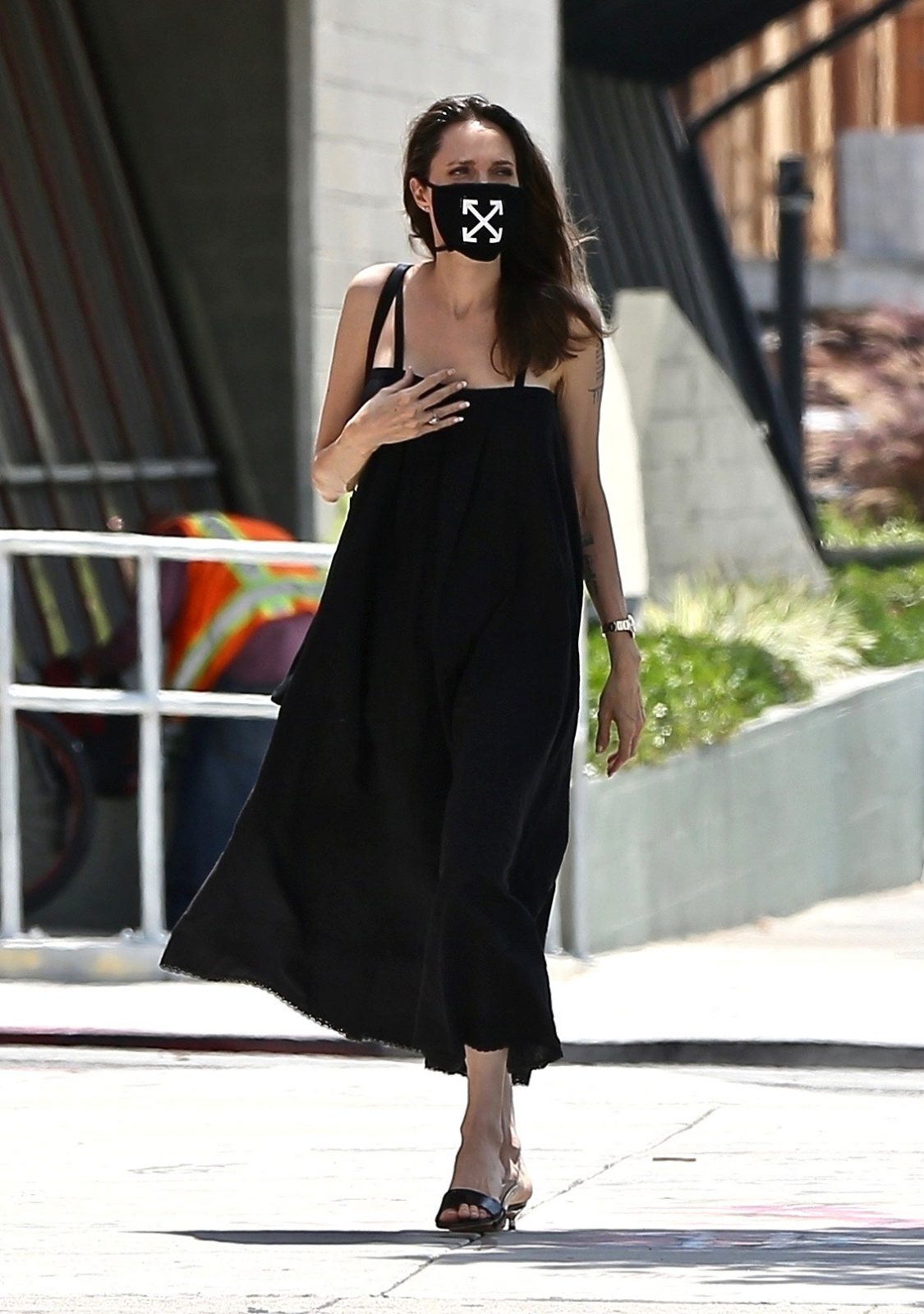 For instance brands like Collina Strada, made masks from headstock materials and added tie-dye patterns; the brand gives five masks to New York City health workers with every purchase.
Cindy Crawford posted a new Instagram where she matched her outfit with her mask. In the photo below, Cindy is wearing a multicolor tie-dye print mask and blouse from Le Superbe. "Social distancing but make it fashion," she writes.
Since masks are now mandatory, why not wear the one that fits your personal style the best?
Matching mask and tie dye shirts are also referred to as  twinsets, and are totally on the fire these days!
Many office going females are wearing color-coordinated face masks while on the job , matching them to their power suits. 
Since masks are now mandatory, why not wear the one that fits your personal style the best, right?
Here are some more celebrity shots slaying in a mask and making a unique style statement along the way!
Even Bollywood celebs like Priyanka Chopra, Sonam Kapoor, Sunny Leone, Kiara Advani are rocking the new normal look!
What do you think of this new fashion trend? Yay or nay? Let us know in the comments below:
Stay tuned for more interesting articles and updates!