Instagram is hoping to attract the Tik Tok crazed users by rolling out a very similar feature called 'Reels'. With Tik Tok likely to be banned in the near future, Instagram introduced its latest feature on both IOS and Android on August 5th, in more than 50 countries, including UK, USA, Japan and Australia.
Instagram Reels allows people to make short, 15 second videos which can be shared with friends, followers, directly as messages and even on feed or stories. This is Instagram's way to make people spend more time on the app, launch itself as a video entertainment platform and attract a new set of audience.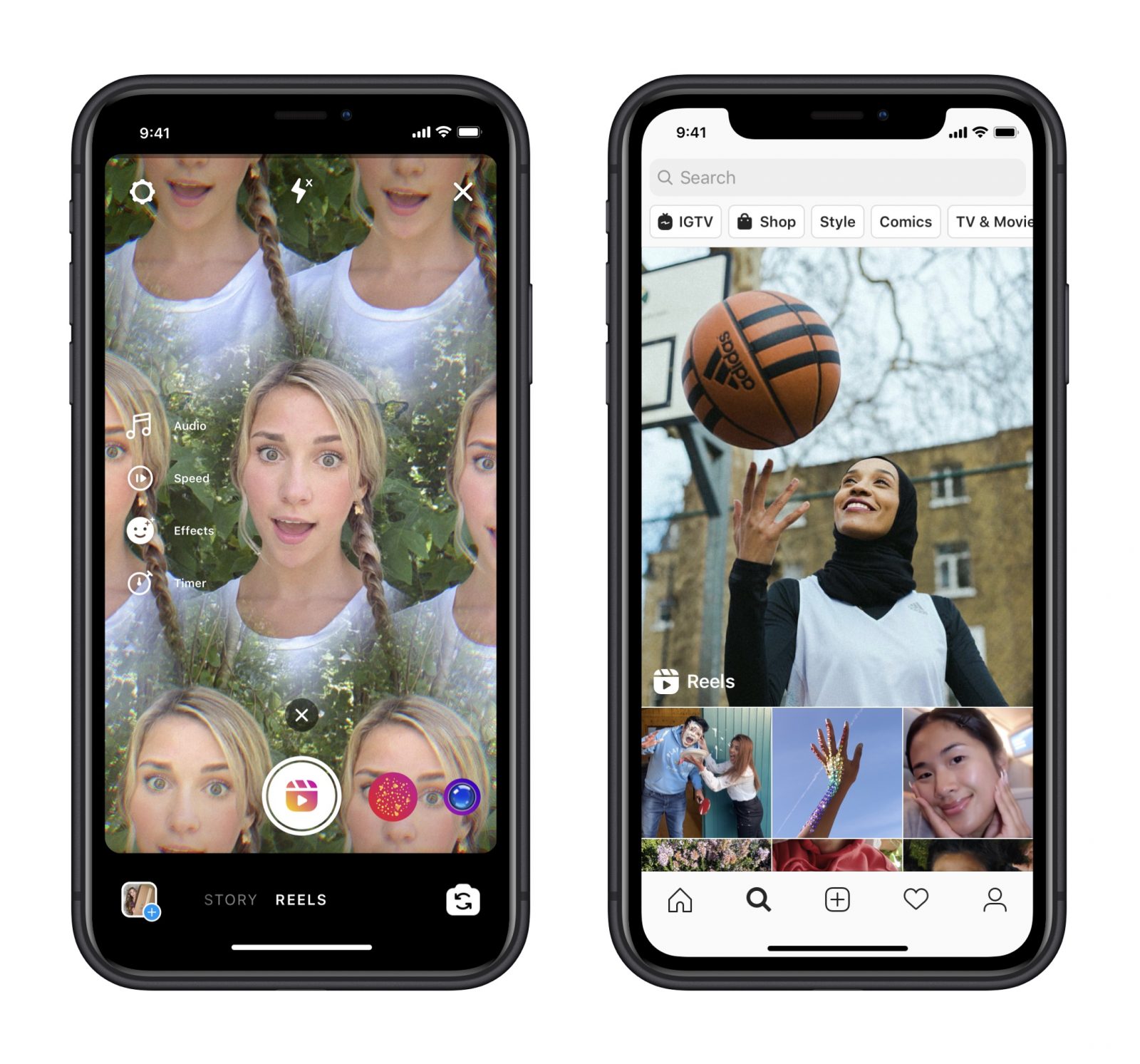 Reels lets people record 15 second videos, add popular music in the background, use a wide variety of AR filters and effects and even allows users to control the speed of the video. The Explore page of the app has been revamped so that a landing spot can be created for Reels at the screen top; this can be scrolled through vertically, quite similar to "For You Page" on Tik Tok.
Creating, Sharing & Watching Reels
Here is how you can use the Instagram Reels feature:
You can select the reels option at the bottom of Instagram camera; a variety of editing tools and options can be seen on the left size of the screen that will assist you in creating your reel, such as; Audio, AR Effects, Timer, Align and Speed.
Reels are recorded in the form of a clip or series 'one at a time'. This can be recorded all at once and can also make use of video uploads from the gallery.
Press and hold the capture button to record your first clip or 'Reel'.  A progress indicator can be seen at the top of the screen while recording; the recording can be stopped to end the clip.
Sharing
The diverse Instagram community can discover you via Instagram reels on Explore, and these can even be shared with your followers.
If your account is Public, you can share reels on an allotted space on Explore where it can be seen by a larger Instagram audience. Reels can also be shared by followers if posted on Feed. If a certain hashtag, song or effect is used while creating the reel, the reel will appear on dedicated pages.
If your account is Private, Reels are adjusted based on your privacy settings. When shared on Feed, only your followers will be able to view your reels. No one will be able to share your reels with others who don't specifically follow you.
Once the reel is ready, you can move to share screen option where either you can save the reel as draft or share by altering the cover image, hashtags, caption and tag friends.
Watching
A vertical feed is customized just for the users so that they can discover an entertaining and fun reel made by anyone on the app. Reels in Explore present the trending culture on Instagram, in the best way possible. You can like, comment or share any reel that you love with your friends and family. Reels can also be seen with a 'featured' label. If your reel is featured in Explore you will receive a notification.
How are Brands Using Instagram Reels?
Ever since Instagram Reels' was launched, the feature's appeal has grown dramatically, and brands have started maximizing the latest update to their advantage. Some brand videos are getting +5 M views, and this is just the beginning.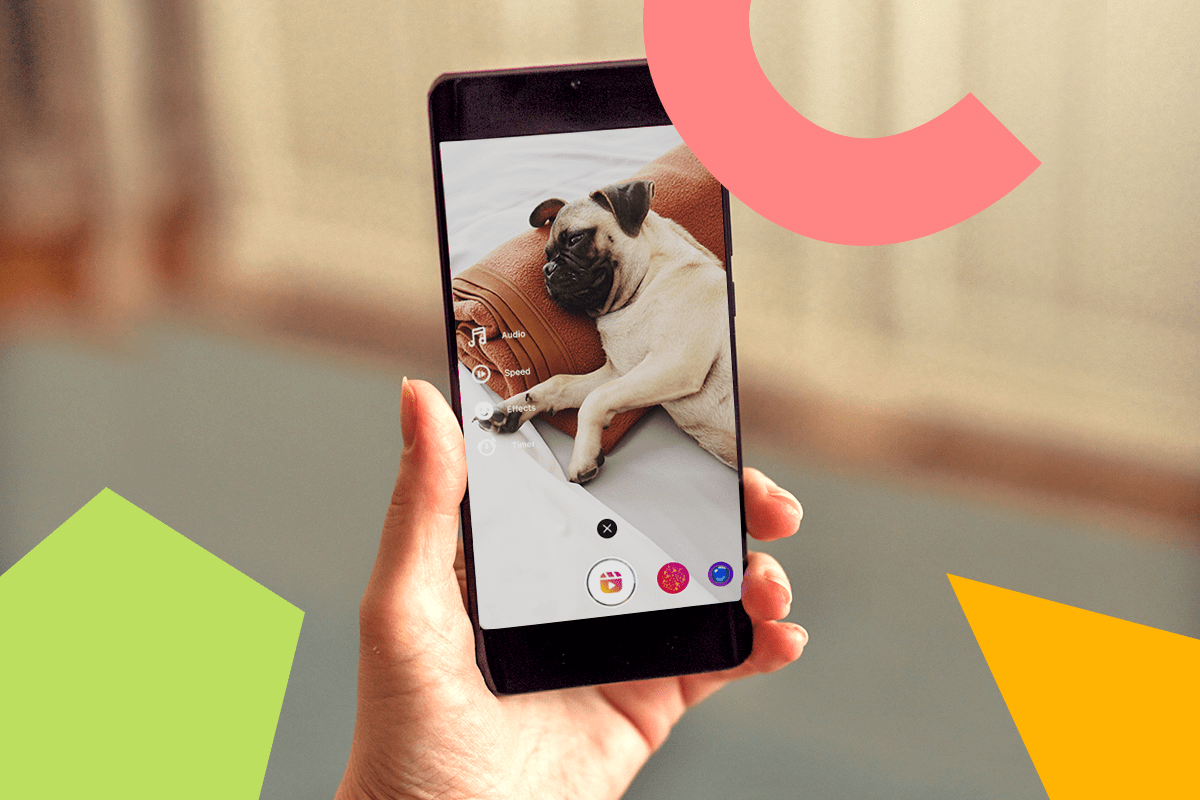 Here are a few brand examples that have used Instagram reels to grow their business.
Louis Vuitton
Sephora France
My Paris Portraits
Sixth June Paris
Balmain
FastandFood
Red Bull France
Junesixtyfive
Oliver Wong
Brands like Sephora France seems to have mastered the Instagram Reels and are using it to create interesting user generated content. They are using reels to create fascinating makeup tutorials, product reviews and demos. Getting as high as 300k views on their reels, Sephora France is also using the feature to create engagement and discussion around their products.
Similarly, Louis Vuitton's Instagram Reels are sensational, innovative and high quality. With every reel going viral and receiving 5 million views, the fashion brand is successfully promoting brand-new collections such as #LVCruise bag for their latest bags collection
Stay tuned for more interesting news and updates!