Eid al-Fitr is one of the two significant holidays observed in the Muslim calendar.
Eid al-Fitr takes place in the 10th month of the Muslim calendar, while Eid al-Adha is celebrated in the 12th month, precisely 70 days after the first holiday. (A simple way to remember is Fitr comes First, and Adha comes After.)
The Festival of Breaking the Fast or Eid al-Fitr occurs6 after the month-long Ramadan fast. Sweet Eid, Sugar Feast, or Festival of Sweets are some of the cultural names given to this holiday due to the sweets and desserts relished during this occasion.
The tradition of consuming sweet treats during Eid al-Fitr can be traced back to early Muslims in Medina, Saudi Arabia, who used available ingredients like honey and dates for their festivities. Both foods have high sugar content, providing an energy boost after a month of fasting.
As Islam spread across different geographic regions, each culture incorporated its unique ingredients and culinary expertise into its Eid al-Fitr celebrations, resulting in a diverse range of dishes enjoyed during the holiday.
To celebrate Eid al-Fitr, some delectable sweets and desserts from various Muslim cultures are prepared during this time of the year.
Eid al-Fitr: Traditional Desserts from Across The Globe
1. Baklava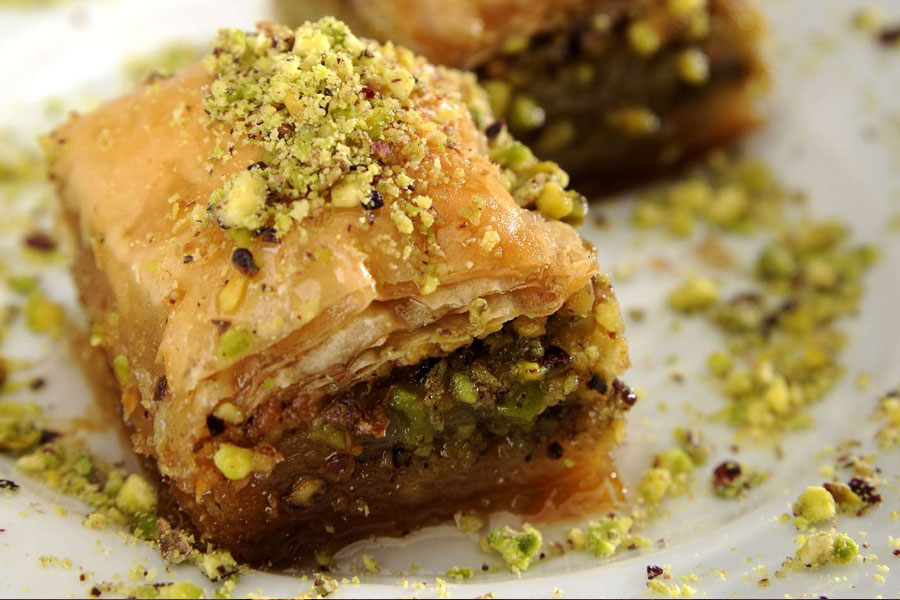 According to the Oxford Companion of Food, the origins of phyllo pastry, known as baklava in Greek, can be traced back to Turkic roots, despite its widespread association with Greece in North America. This pastry has been a staple of Turkish cuisine for centuries. Ottoman Istanbul even hosted a Baklava Parade on the 15th of Ramadan to celebrate the sweet's popularity during the holy month.
2. Kunafah (Kanafeh)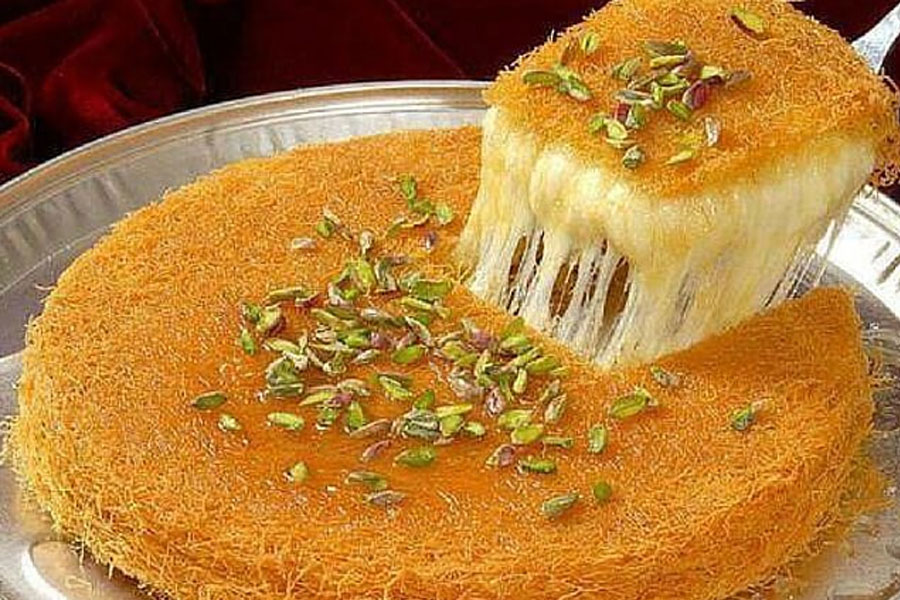 This dessert is highly popular at Middle Eastern restaurants and is a preferred choice for Levant cultures during Eid al-Fitr celebrations. The recipe for this dessert involves shredded phyllo dough combined with white cheese like Nabulsi or Akkawi. Once baked, it is served as a rectangular cake and is topped with a generous drizzle of fragrant sugar syrup.
3. Vermicelli (Saviya)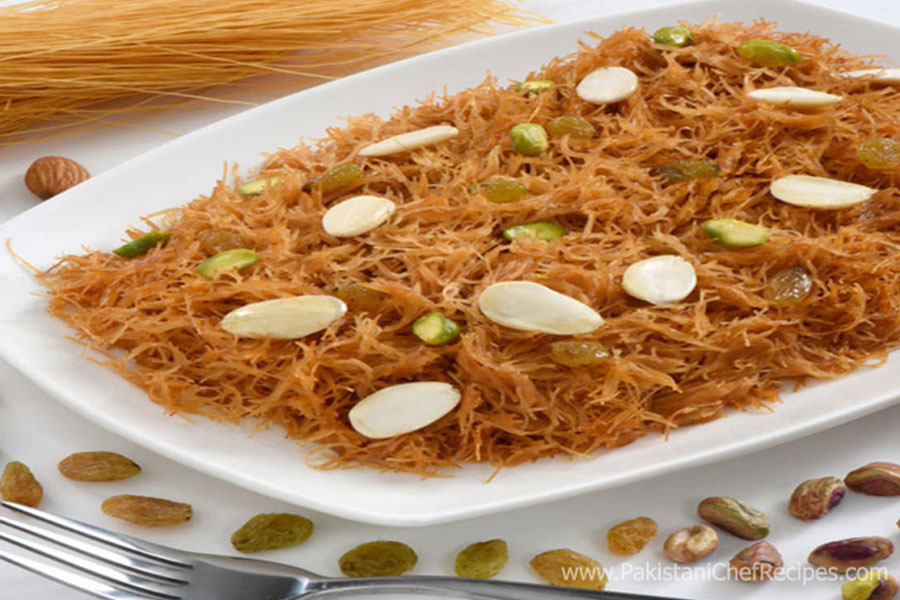 Saviya is a dessert that involves stir-frying vermicelli, sugar, and aromatic spices such as cardamom, in ghee. This sweet treat is commonly served by many families for brunch or breakfast, immediately after the Eid prayer.
4. Kuih Lapis
Kuih Lapis, also known as Kue Lapis, is a traditional steamed cake that is widely popular in Southeast Asia. The labour-intensive dessert is typically reserved for special occasions such as Eid al-Fitr (known as Hari Raya or Lebaron in the region). The cake is made from a combination of rice flour, sago, coconut milk, eggs, and sugar. It has a distinct jelly-like texture that's similar to custard and is characterized by its vibrant colours. While Lapis is a favoured option for Eid, there are several other varieties of Kuih, which are enjoyed during the festivities.
5. Nougat
Nougat, a sweet confection that is akin to liquorice, has its origins traced back to Central Asia and Iran, according to the Oxford Companion of Food. Over time, nougat gained popularity in Arabia and Andalusian Spain, and it has remained a beloved treat for Eid al-Fitr celebrations since at least the 10th century.
6. Kheer (Lakh)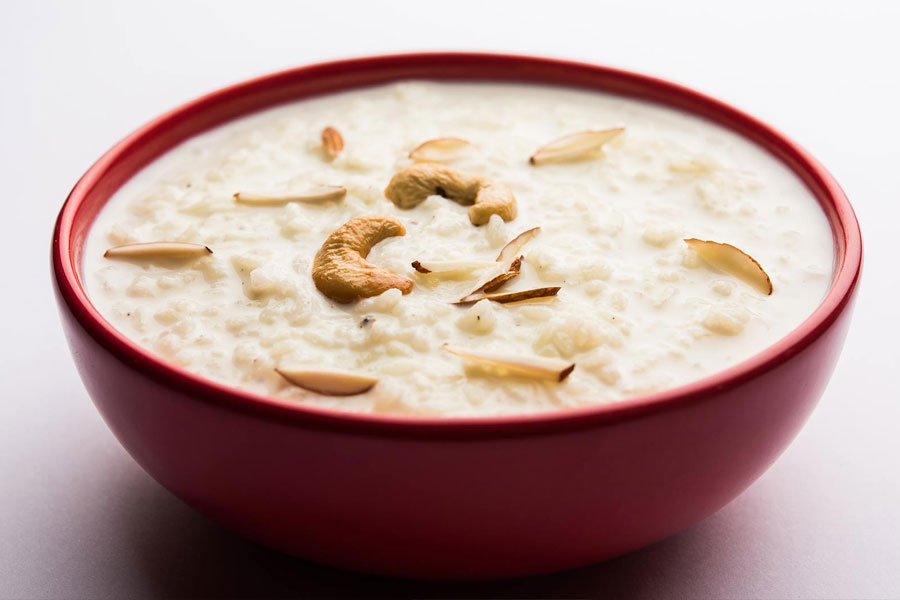 Lakh, a type of sweet porridge made from curdled milk and millet, is a popular dish during Eid al-Fitr in Senegal. Traditionally, it is consumed right after returning home from Eid prayer. To add a special touch to the occasion, baobab fruit is commonly incorporated into the porridge. Other West African cultures also enjoy a similar sweet porridge known as thiakry or dengue during Eid celebrations.
3 Delicious Homemade Ice Cream Recipes You Can't Get Enough Of
7. Sweet Rice (Shole Zard)
Shole Zard, a popular dessert among Iranians, is made by cooking rice with saffron and sugar. It is typically served during the religious holiday of Eid al-Fitr, where it is common to add dried fruits and dates to the mixture for an added layer of sweetness.
8. Sheer Khurma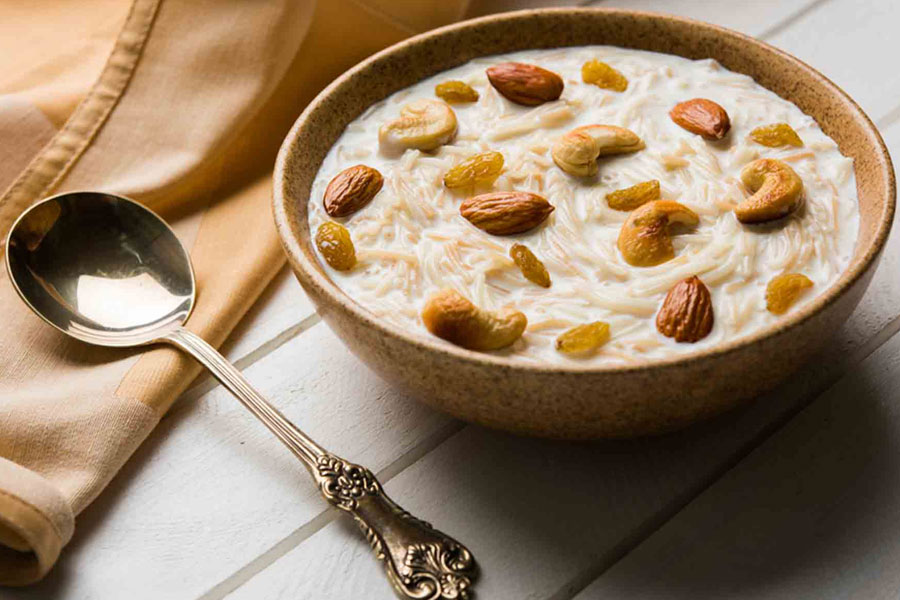 Eid celebrations in India are synonymous with the sweet vermicelli dish, Sheer Khurma. The dish is an essential part of the Meethi Eid or Eid-ul-Fitr festivities and is typically consumed right after the first-morning prayer or namaz. If you're looking to prepare this milk pudding at home, here's how you can do it.
9. Lokum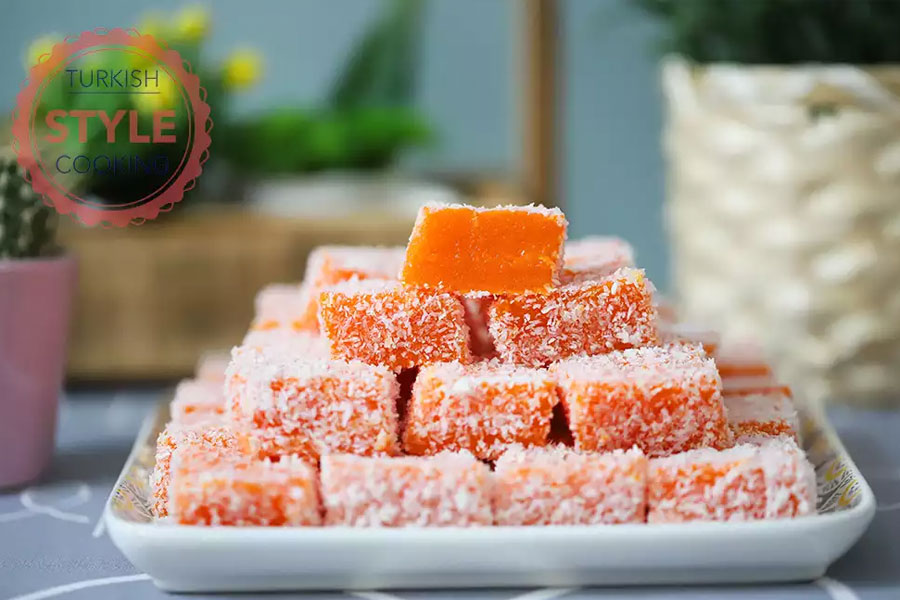 During Eid celebrations in Turkey, people indulge in a unique and delightful treat known as Lokum, also called Turkish delight. This chewy confection is specifically prepared for the occasion and is cherished by individuals of all ages, particularly the young ones.
10. Maamoul
In Lebanon, Maamoul takes centre stage during Eid festivities. These delectable shortbread cookies are made with butter and stuffed with various nuts and dates. Maamoul is a popular treat enjoyed in almost every household in Lebanon during the holiday.
Which one of these sweet traditional desserts is your favourite?
Tell us in the comments below.
Stay tuned to WOW360.
Weekend on WOW: How to Make Jaggery Rice: Recipe & Instructions