The ICC Men's Cricket World Cup 2023 is around the corner, with the official anthem 'Dil Jashn Bole' by Bollywood's Ranveer Singh and composer Pritam creating a buzz worldwide.
The anthem combines Indian and international music elements, aiming to connect with the global cricket community and promote unity among fans of various cultures.
Despite praise, the anthem has faced criticism on social media, with some finding it 'cringe' and unfavorably comparing it to the 2015 anthem.
---
---
The ICC Men's Cricket World Cup 2023 is all set to begin in two weeks. The much awaited official anthem, 'Dil Jashn Bole' is out and has created quite a buzz amongst netizens across the world.
In a collaborative effort between the globally renowned Bollywood actor, Ranveer Singh and the highly sought-after Bollywood composer Pritam, the anthem embarks on the One Day Express, immersing fans in an expedition through the grandest Cricket World Cup to date.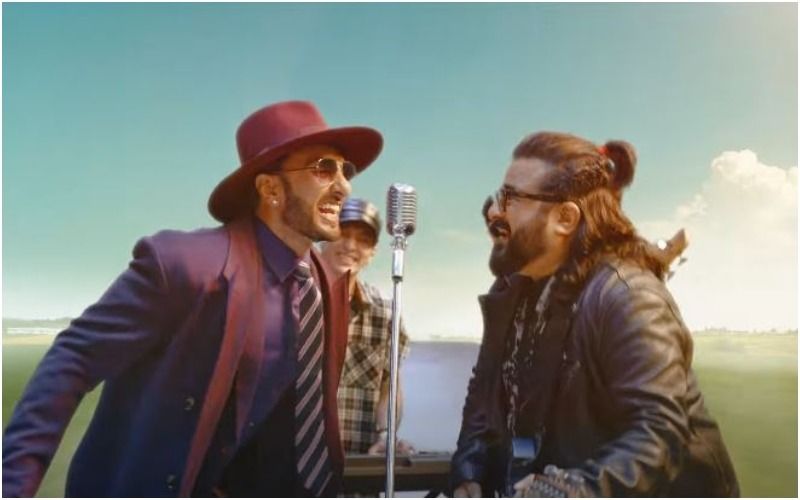 The new anthem, 'Dil Jashn Bole' is a fusion of traditional Indian musical elements with an international touch, the melody strives to capture the sentiments of the global cricket community. Accompanied by a corresponding music video, the intention is to foster unity among nations and fans from diverse cultural backgrounds.
The anthem is full of the Bollywood charm including the iconic Bollywood style video, a peppy song that has soul, rap, a classic Bollywood dance number and Ranveer Singh accompanied by popular Indian youtubers and influencers.
At the anthem launch event, Ranveer Singh expressed his gratitude for being a part of this prestigious project. He said,
"Being part of this anthem launch for the ICC Men's Cricket World Cup 2023 is truly an honor. It's a celebration of the sport we all love."
Pritam, the anthem's composer, shared Ranveer's sentiments and emphasized the importance of sharing India's passion for cricket with the world through music. He said,
"Cricket is India's greatest passion, and composing 'Dil Jashn Bole' for the biggest World Cup ever has been a tremendous honor for me. This song is not just for 1.4 billion Indian fans but for the whole world to come to India and be a part of the biggest celebration ever."
Dil Jashn Bole Receives Criticism from Netizens
While other are in love with the new anthem, there are some who believe it is absolutely cringe content and ICC could have done much better. Netizens have shared their views on Dil Jashn Bole over social media. Here's what they have to say:
Others thought it was 'cringe' while some called it an 'embarassment'. Netizens continued to compare it to the older anthem released in 2015 and said the new anthem did not come close to it.
I have superpower of making anything cringe pic.twitter.com/JKrlj9wNhJ

— Shubman Gang (@ShubmanGang) September 20, 2023
What a downgrade, ICT and Indians don't deserve this harassment

— Dr Nimo Yadav (@niiravmodi) September 20, 2023
Ek to ranveer upar se pritam itne bade event ka satyanash kar diya by richest board in the world 😭😭😭

— Hussain (@imhussy92) September 20, 2023
Honest Reaction pic.twitter.com/rfvmgY3Lmx

— Aufridi Chumtya (@ShuhidAufridi) September 20, 2023
What a letdown by Pritam. Like seriously, this looks more like a lackadaisical attempt to make the track sound groovy but infact it's not. And what is this unnecessary obsession of adding rap to everything! Anthem should be remembered for its true depiction of where the event is…

— Rahul Sharma (@CricFnatic) September 20, 2023
Entire universe to Anthem creators : pic.twitter.com/b6tFfp2SEP

— UmdarTamker (@UmdarTamker) September 20, 2023
Follow WOW360 for more.