Sephora advertisement featuring hijabi Muslim football players has sparked controversy, with calls for a boycott using #BoycottSephora on social media.
The ad showcases "Les Hijabeuses," a group advocating for the right to wear headscarves while playing football, emphasizing qualities like self-improvement, teamwork, resilience, and inclusivity.
France's ban on hijabs in official football matches has faced criticism for being discriminatory, while Les Hijabeuses continue their advocacy for Muslim women's rights in sports and society.
---
---
A recent advertisement featuring hijabi Muslim football players by the multinational cosmetics retailer Sephora has ignited controversy within far-right circles in France. The new ad campaign has received backlash with #BoycottSephora trending on X (formerly twitter).
The ad campaign video shows interviews with members of "Les Hijabeuses," a group advocating for the right to wear headscarves while playing football, alongside glimpses of their everyday lives.
The video's French caption emphasizes the qualities embodied by these women, such as self-improvement, team spirit, resilience, and inclusivity, as it follows them from their beauty routines to the football field.
Sephora France's Campaign Receives Backlash: #BoycottSephora
In response to the ad, some individuals on social media and certain right-wing politicians have called for a boycott of Sephora, alleging that the company is endorsing "the Islamization of France."
Jean Messiha says
"There is no longer much disagreement about the reality of the Islamization of France. There is a struggle between #LesTraitres in France who encourage and promote this Islamization, and the resistance fighters who fight it."
Il n'y a plus tellement de désaccord sur la réalité de l'islamisation de la France.

Il y a une lutte entre #LesTraitres à la France qui encouragent et promeuvent cette islamisation, et les résistants qui la combattent.

LVMH et LFI même combat donc.#BoycottSephora pic.twitter.com/nA2xV2DM1e

— Jean MESSIHA (@JeanMessiha) September 12, 2023
Watch the video here:
Séphora France fait la promo des Hijabeuses et de leur "combat". En réponse, plusieurs voix regrettent que l'on ne peut pas travailler en tenue islamique dans leurs magasinspic.twitter.com/GnxlSkHtEZ

— Fdesouche.com est une revue de presse (@F_Desouche) September 11, 2023
Hijab Ban in France
France, which boasts the largest Muslim population in the European Union, enforces a prohibition on women wearing the hijab during official football matches and competitions, a stance that has drawn extensive condemnation from advocates of human rights and women's rights. This policy is often decried as discriminatory, racist, and a barrier to gender equality in the sport.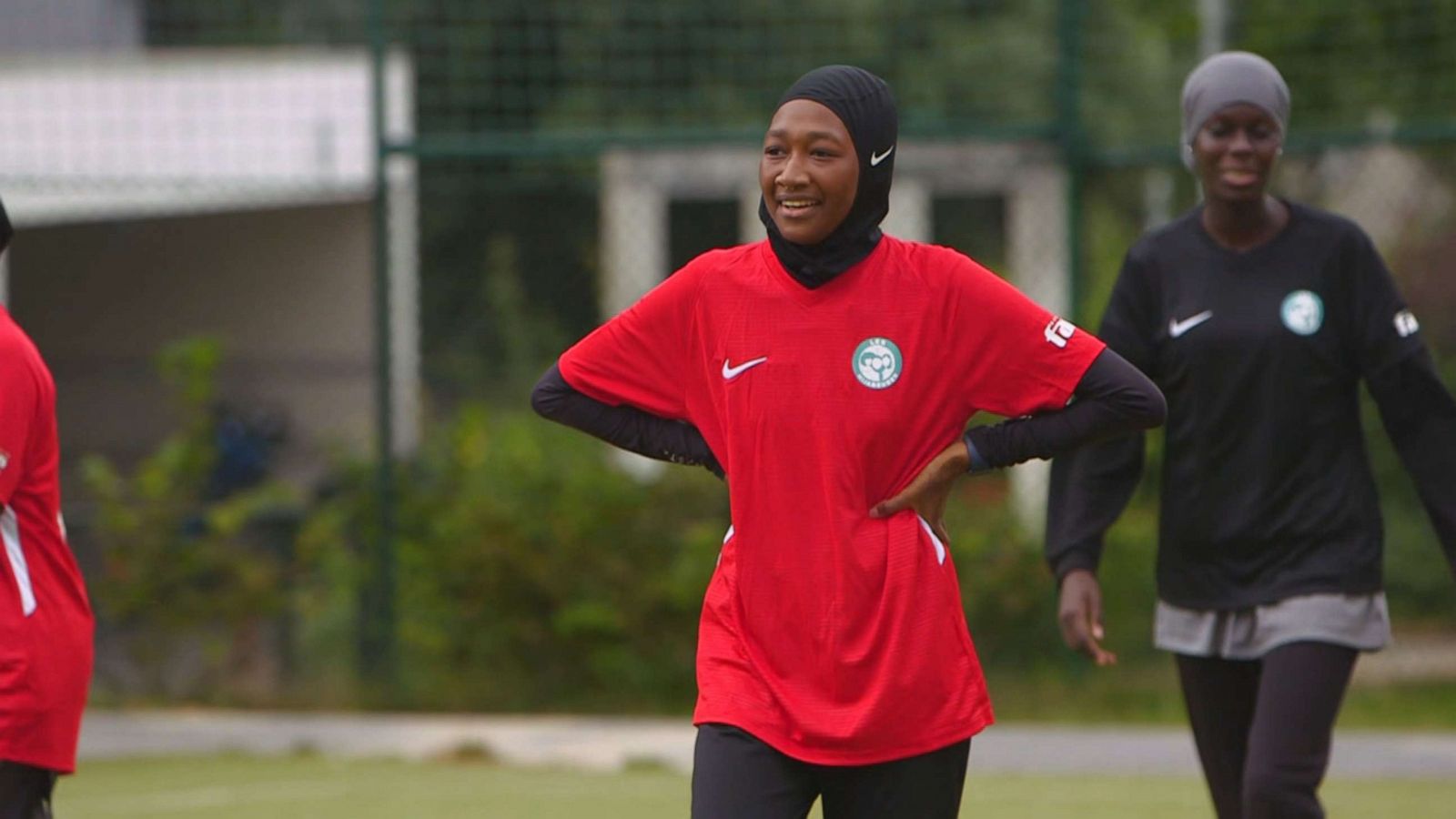 Who are the 'Les Hijabeuses'?
Les Hijabeuses, a trailblazing collective formed in 2020 by the social justice organization Citizen Alliance, is at the forefront of advocating for Muslim women's rights to wear the hijab while participating in football activities in France. This group is comprised of passionate individuals who are dedicated to challenging the ban imposed by the French Football Federation, which restricts women from wearing the hijab during official matches and competitions.
Les Hijabeuses have made significant strides in their mission to promote inclusivity and gender equity within the realm of football. They organize public matches and events to raise awareness about the discriminatory nature of the hijab ban and to garner support for their cause. By bringing attention to the issue and rallying public sentiment, they aim to exert pressure on the authorities to reconsider and overturn the ban.
The group's activities extend beyond football matches; they are actively engaged in advocating for broader societal changes. Les Hijabeuses are part of a larger movement that seeks to challenge stereotypes and biases while championing the rights of Muslim women in various aspects of life, including sports. Their efforts represent a growing movement in France and beyond, one that advocates for diversity, inclusivity, and gender equality, not only in football but also in society at large.