Saudi Arabia's Ministry of Hajj and Umrah has introduced a Umrah dress code for women participating in the Umrah pilgrimage to Mecca to promote modesty and respect religious sites.
Female pilgrims have the flexibility to choose their clothing but must adhere to specific conditions, including loose-fitting, non-decorative attire that covers the entire body.
This development coincides with Saudi Arabia's expectation of around 10 million Muslim pilgrims during the Umrah season, following the recent lifting of pandemic-related restrictions, marking a return to increased participation.
Saudi Arabia's Ministry of Hajj and Umrah has issued guidelines and implemented a special Umrah dress code for women going for Umrah.
Umrah, a pilgrimage to Mecca, is not bound by specific dates and can be performed throughout the year. The introduction of this dress code aligns with the kingdom's ongoing efforts to preserve the sanctity of religious sites and promote modesty among visitors while visiting the Grand Mosque in Makkah (Mecca).
Ministry of Hajj and Umrah Defines Umrah Dress Code
The Ministry of Hajj and Umrah in Saudi Arabia has outlined suitable modest clothing that are to be worn by the female pilgrims visiting the Holy sites. The ministry has said women are entitled to their choice of clothing but it should adhere to certain guidelines.
In a statement on social media, the Ministry said:
Females are permitted to wear any clothing of their choice for pilgrimage or Umrah, as long as the following conditions are met:
The clothing should be wide and loose-fitting
It should not have any decorative elements
The clothing should cover the entire body
In the realm of sacred attire, the distinction between an Ihram and the customary costume for women undertaking the journey of Umrah becomes clear.#Makkah_in_Our_Hearts pic.twitter.com/DNVj1j8it7

— Ministry of Hajj and Umrah (@MoHU_En) September 12, 2023
As the Umrah season gains momentum in Saudi Arabia, these regulations have garnered increased attention. Saudi Arabia anticipates that nearly 10 million Muslims from various corners of the globe will embark on the Umrah pilgrimage to the Grand Mosque in Mecca during the ongoing season, which commenced nearly two months ago.
This season follows the conclusion of the annual Islamic Hajj pilgrimage, which, for the first time in three years, witnessed the participation of approximately 1.8 million Muslims. This resurgence in numbers was made possible as pandemic-related restrictions were lifted.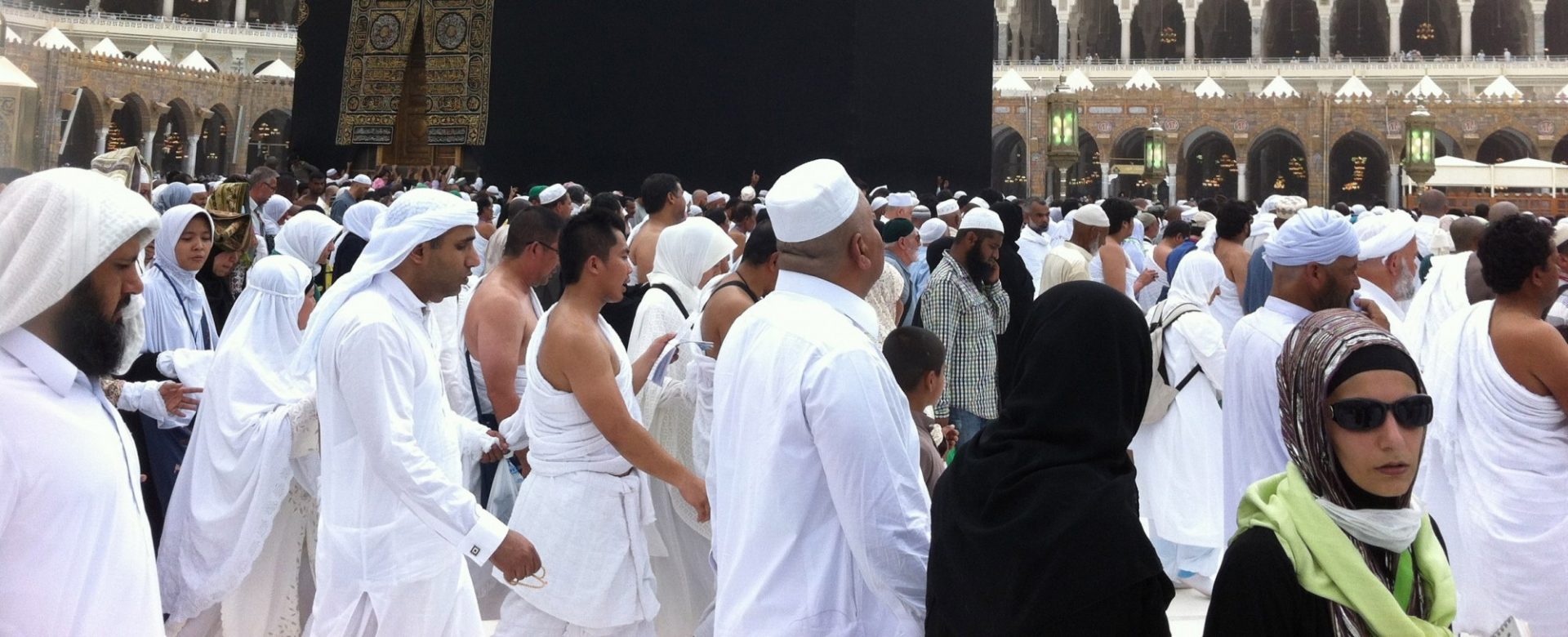 When visiting foreign lands, it is essential to respect local customs and traditions. Saudi Arabia's dress code for Umrah aligns with its conservative culture and serves as a sign of respect for the host country. Understanding and adhering to these cultural norms contribute to a harmonious pilgrimage experience.
Saudi Arabia's new dress code for women during Umrah is a significant development in the realm of religious pilgrimage. It not only preserves the sanctity of holy sites but also promotes modesty, humility, and respect for local culture. As female pilgrims don the abaya and headscarf, they embody the values of reverence and devotion that define the spiritual journey of Umrah.