Another day another tragic incident in Pakistan! A transgender activist was shot dead in broad daylight in Peshawar by unidentified men who open fired on her on Tuesday. The latest anti-trans violence incident occurred in the province's capital Palosi, police said Wednesday.
The wounded was immediately taken to Khyber Teaching Hospital (KTH), police said, where the deceased was identified as the transgender activist, Gul Panra.
As soon as the news surfaced, public demanded immediate action to be taken against the culprits.  #JusticeforGulPanra trended in Pakistan on top.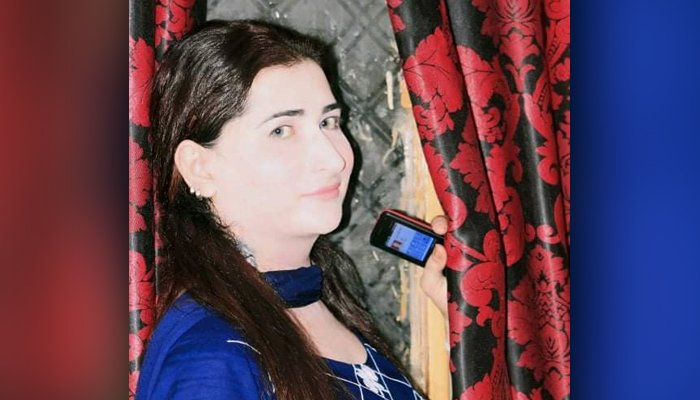 TransAction Pakistan, which is an organization that advocates trans rights in the country, reported to the local media that Gul Panra was shot six times at point-blank range. Another trans woman, Chahat, was also targeted during the same shooting, and is currently in critical condition.
Furthermore, reports on social media claim that Gul Panra and Chahat were coming back from a function when the incident occurred.
Police stated they have started a probe into the case and investigation is underway. 
It is important to observe that some reports on social media confused the deceased Gul Panra, the Pashto singer, who is alive and well.
This is Not the First Time
According to reports by The News international, 68 transgender people have been murdered since 2015 in Pakistan.
In July, some men shot Beenish, a transgender in Islamabad at sector E-11. Moreover, in May 2020, another trans person was killed in the Rohtas Fort area, Jhelum and threw the body into the well which was then shifted to the hospital by Rescue 1122.
People believe injustice is leading to mayhem and anarchy in the city. In a country where a woman, a child and not even a transgender is safe, who would want to live in Pakistan? Who is to be held accountable for this? Why do these heinous crimes go unnoticed? Who will answer these questions? People are demanding justice.
All killers of innocent people whether #gulpanra or #Wardha or others murdered for whatever reasons must be punished.

Police will apprehend the killers & Justice will be served.

Our responsibility as citizens is to support Police & Justice System. #JusticeforGulPanra

— RSK (@_rsk910) September 9, 2020
Stop killing trans, stop killing humanity. trans are humans 2. Don't show your masculinity over these poor and weak souls. responsibles should b brought 2 justice and Law enforcing departments should take strong actions against these culprits #JusticeforGulPanra

— Daud Nizamani (@daud_nizamani) September 9, 2020
#JusticeforGulPanra
Injustices leads to destruction Anarchy
Transgender bn shoot 6 time in Peshawar but power houses busy in their Golddiggers activities
When State machinery supporting criminals terrorist society ll face such incidents @ImranKhanPTI slogans of Justice pic.twitter.com/8DYVZwb3E9

— Shahrukh (@Shahruk63055544) September 9, 2020
A Transgender activist Gul Panra has been shot dead in Peshawar.
This country is no more safe for anybody,particularly if you are from the minority community.@Xadeejournalist@marvisirmed#JusticeforGulPanra pic.twitter.com/RNaV6gRV0V

— Mushahid Bacha (@mushahiddawar1) September 9, 2020
The president of TransAction Alliance Khyber Pakhtunkhwa (KP), Farzana Ilyas, demands the killers of transgender individuals be arrested.
While talking to Geo news she said:
"I condemn last night's incident and I demand justice."
She bashed the provincial government's constant failure to provide protection to trans people. Trans violence in the country is on the rise and no one is taking any substantial action.
"In the last four or five years, 1,500 transgender individuals have been raped and 68 murdered since 2015," the trans activist said.
A Total of 479 attacks in 2018
Human Rights Watch (HRW), cited the local group Trans Action, and reported at least "479 attacks against transgender women in Khyber-Pakhtunkhwa province in 2018″.
Despite the law passed in 2018, that was a milestone achievement for transgender rights, protecting them against harassment at workplace, the anti-trans violence figures have still not gone down. A national 2017 census estimated the number of transgender individuals in Pakistan to 10,500 who were eschewed by many in the community as they failed to represent minority's real strength.
Read more:
The Gender Guardian: Pakistan's First School for Transgender Students (Exclusive Interview)
Have something to add to this story?
Stay tuned for more news and updates.