---
Balochi women have made significant contributions towards Pakistan

---
Balochi women have made significant contributions in various fields in Pakistan over the past few decades. Despite facing traditional cultural barriers, they have challenged gender roles and taken steps towards gender equality.
Balochi women have challenged the norms and have shown the world that they can accomplish anything they put their minds to in any sector and field.
Balochi Women Contributions
Education: Balochi women have made strides in education. They have been at the forefront of the fight for girls' education in Balochistan, which is one of the most underdeveloped and neglected provinces of Pakistan. Women have become teachers, doctors, and engineers, breaking traditional gender roles in a male-dominated society.
Politics: Balochi women have entered the political arena and are making their mark. They have become members of parliament, local councillors, and political activists. This has given women a platform to raise their voices and bring attention to issues such as gender equality, women's rights, and development in Balochistan.
Healthcare: Balochi women have also been making a difference in healthcare. Many have become healthcare professionals, working to provide medical services to communities in need. Women have also been instrumental in raising awareness about maternal and child health, and advocating for better healthcare facilities in Balochistan.
Empowerment: Women's empowerment initiatives have been introduced by both the government and non-government organizations to support Balochi women. These programs provide women with training and skills development opportunities and encourage them to participate in the economic and social development of their communities.
Media: Balochi women are also making an impact in the media industry. They have become journalists, writers, and filmmakers, providing a voice for women's issues and promoting gender equality. By using media, Balochi women are breaking traditional gender norms and challenging cultural beliefs limiting women's societal roles.
Women's rights: Balochi women have been at the forefront of the struggle for women's rights in Pakistan. They have organized rallies, marches, and demonstrations to raise awareness about the importance of women's rights and to demand that the government take action to protect these rights. They have also been advocating for better laws and policies to protect women from violence and discrimination.
In conclusion, Balochi women have made significant contributions to Pakistan over the past few decades. Despite facing traditional cultural barriers and limited opportunities, they have made a difference in education, politics, healthcare, media, and women's rights. Their efforts have had a positive impact on their communities and have helped bring about positive change in Pakistan.
5 Balochi Women Who've Made a Difference
Here are 5 such amazing Balochi women who have made a difference not only in their province but also in Pakistan.
1. ASP Pari Gul Tareen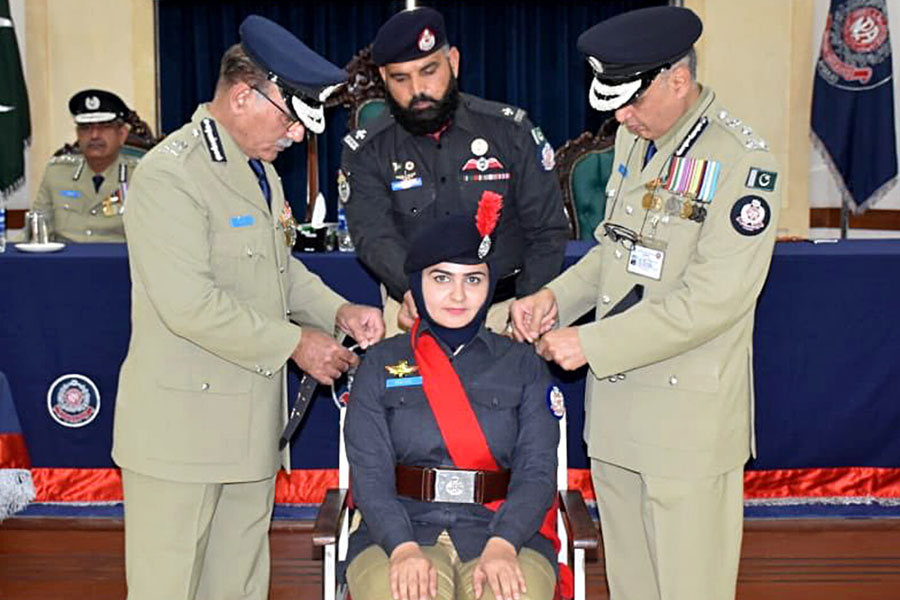 Pari Gul Tareen is the first woman in the history of Balochistan to be appointed Assistant Superintendent of Police (ASP) in Quetta. She received this honour on 24th November 2020. Tareen belongs to Balochistan's Pishin area and was also the first woman in the province to join the Police Service of Pakistan (PSP) after passing the Central Superior Services (CSS) exam. Moreover, she is the first in her family to have graduated from university.
2. Dr. Aziza Khan
Dr. Aziza Khan served as Assistant professor, Senior Research officer and Deputy Director BAEC in her career. Currently, she is placed at Vanderbilt University USA as a Humphrey fellow. One of the most prestigious and competitive worldwide scholarships. She is 1st female in the Education sector of Balochistan to achieve this scholarship.
She holds a doctorate degree even got married at a very young age and accomplished her dream to be educated after many hardships. Now she is the 1st female in her tribe to bring awareness of education to promote girls' education with many more services and efforts.
3. Safia Bano
Bano is yet another example of what Balochi women have accomplished and how they've made Pakistan proud not just within the country but also overseas. Bano is currently working in Pakistan higher education. she has a vast teaching experience in both UK and Pakistan in the area of Human Resource Management.
She has contributed to academic society as a reviewer for many international journals, for instance, the British Academy of Management European Journal of Management, organizations, and Equality Diversity and Inclusion: An international journal her interests areas are Higher Education Institutions, gender inequalities, cross-cultural comparative studies, career advancement, Advance qualitative research methods and collaborative Projects with multidisciplinary Teams.
Haniya Minhas, Pakistan's Youngest Tennis Star Becomes an Adidas Brand Ambassador
4. Nimra Pirkani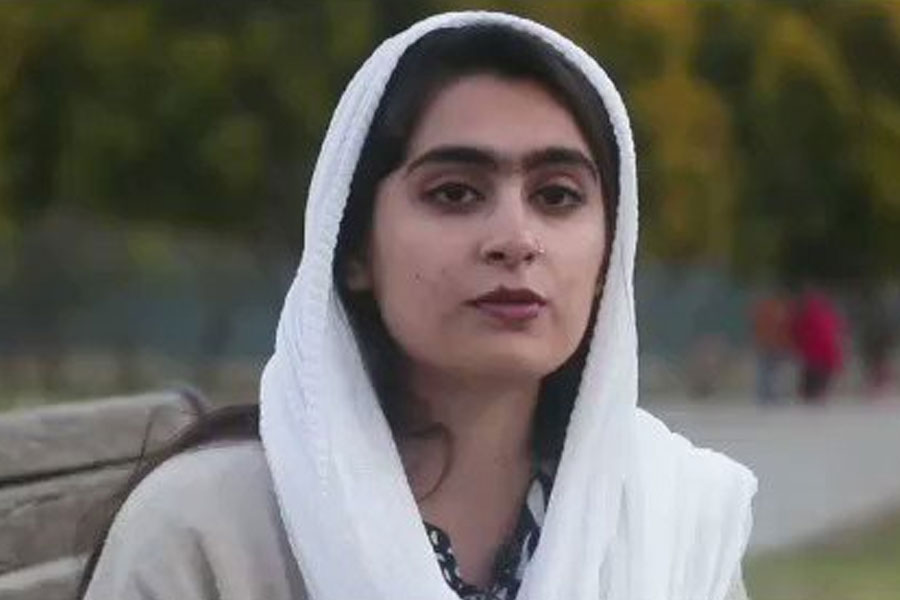 Nimra Pirkani is a Youth Activist from Quetta, Balochistan and founder of a Youth-led group, Youth Organization To Uplift And Reform Society (YOURS). Through her organisation, she has provided educational books to children and has given multiple awareness sessions, workshops, and seminars.
5. Ayesha Zehri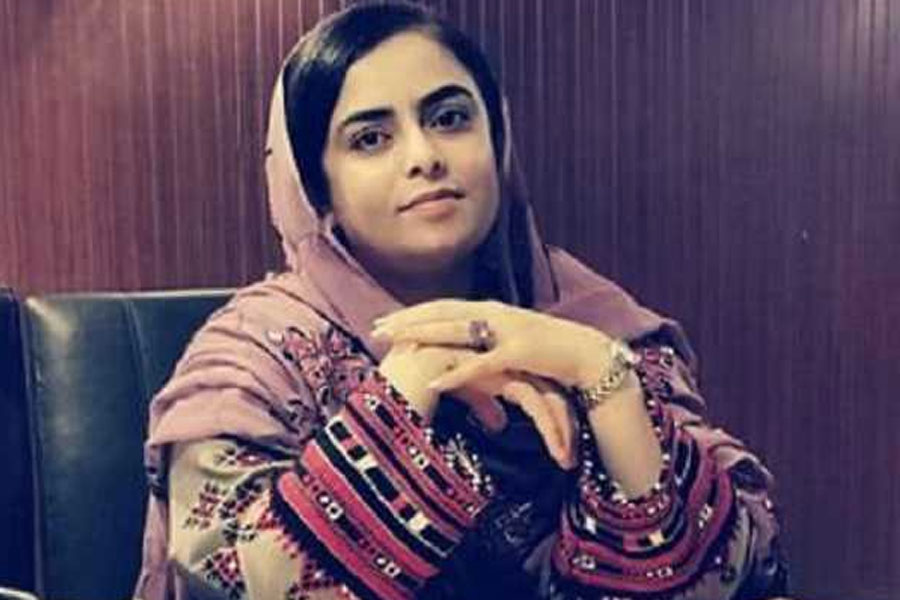 Engr. Ayesha Zehri is a Flood Relief warrior as she has helped to rescue more than 1,200 people in the Bibi Nani district of Balochistan. PM Pakistan praised Ayesha Zehri for her efforts in restoring traffic between Quetta and Mach. Zehri also became the first woman posted as Deputy Commissioner in Balochistan in 2022.
Hon'ble PM, your recognition has multiplied the resolve of Civil Servants to serve the nation. Its the greatest honor for anyone & all the woman of Balochistan. 🙏🙏 https://t.co/rWBFhpqhbP

— Engr. Ayesha Zehri (@AyeshaZehri3) September 5, 2022
Meet Dr. Anoosh Masood: First Female to Head Lahore Police Operations
Share your thoughts with us in the comments below. Stay tuned to WOW360.