On Wednesday, the Supreme Court of Pakistan took notice of displeasing content on social media and YouTube and said that it might ban the famous video sharing platform over unacceptable videos.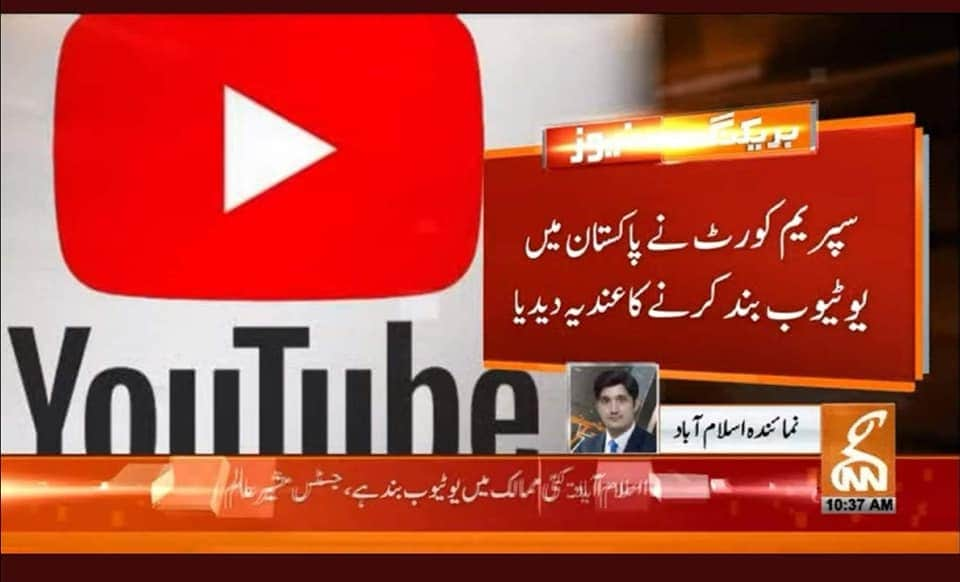 During the hearing, Justice Qazi Amin, who was on the bench, shared his remarks and said:
"We are not against freedom of expression and masses have right to discuss our performance and decisions as we take salaries from public money but constitution also provides us right of personal life but users of social media and YouTube are targeting our families. "Masses are being provoked against country's army, government and judiciary."
Moreover, he also asked if the Pakistan Telecommunications Authority (PTA) and the Federal Investigation Agency (FIA) had done anything against the offensive content on YouTube where judges are mocked and embarrassed.
To which a PTA official replied and said that the authority have no right to remove the content but they can only report it. Justice Mushir Alam also shared his remarks and said that nobody would ever share hateful content against the United States or Europe on YouTube and added that the platform is already banned a number of developed countries as well.
Earlier this month, PTA had also banned the famous third person shooter mobile game PlayerUnknown's Battleground, popularly known as PUBG, in Pakistan.
The authorities issued a statement and termed an addictive, a waste of time and dangerous game for the physical and psychological health for the players.
What are your thoughts about the story? Let us know in the comments section below.
For more updates and details, stay tuned with us.