Actress Srha Asghar falls victim to sexual harassment near her home, leading to her lodging an FIR against the accused, Asim.
With the swift action of her husband, the perpetrator is apprehended and placed in custody.
Srha's response highlights media insensitivity, emphasizing the need for awareness and intervention in addressing sexual harassment.
---
---
Sexual harassment cases have been on the rise in the city, however, this time around Pakistani actress, Srha Asghar has fallen victim to harassment right outside her home.
Srha has lodged a first information report (FIR) against the offender, identified as Asim, accusing him of attempting to sexually harass her. The perpetrator was thankfully apprehended by her husband and is behind bars.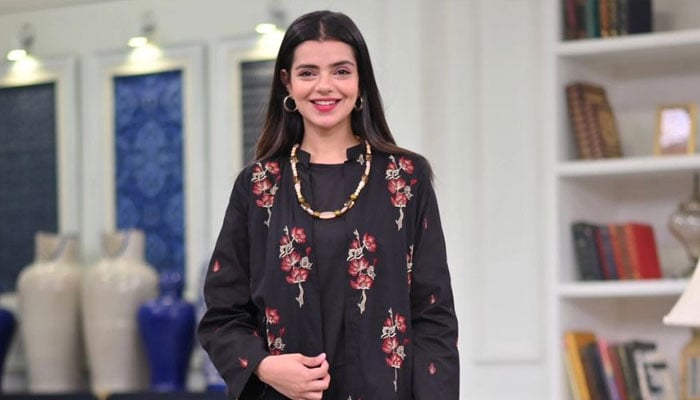 According to the report lodges at the police station, the Pyar ke Sadqay actor fell victim to this horrific incident outside of her house. It was reported that Srha had gone to run some errands in her neighbourhood market and was catcalled by the perpetrator Asim.
Srha's Husband Apprehended the Culprit
The incident took place on the 1st of August but has recently emerged over social media. Srha, following a complaint by her husband Umar Murtaza, has submitted the FIR at the Shah Faisal Police Station.
The report filed by Srha further states that the accused began following her and catcalling her and started chasing her on her way home. He further tried to touch her inappropriately due to which her clothes had been torn.
According to Srha's statement at the police station, she rang the doorbell and asked her husband who was at home for assistance. This led to a fight breaking out between her spouse and the perpetrator. With the help of Srha's husband and their neighbors, they successfully apprehended the man and took him to the police station.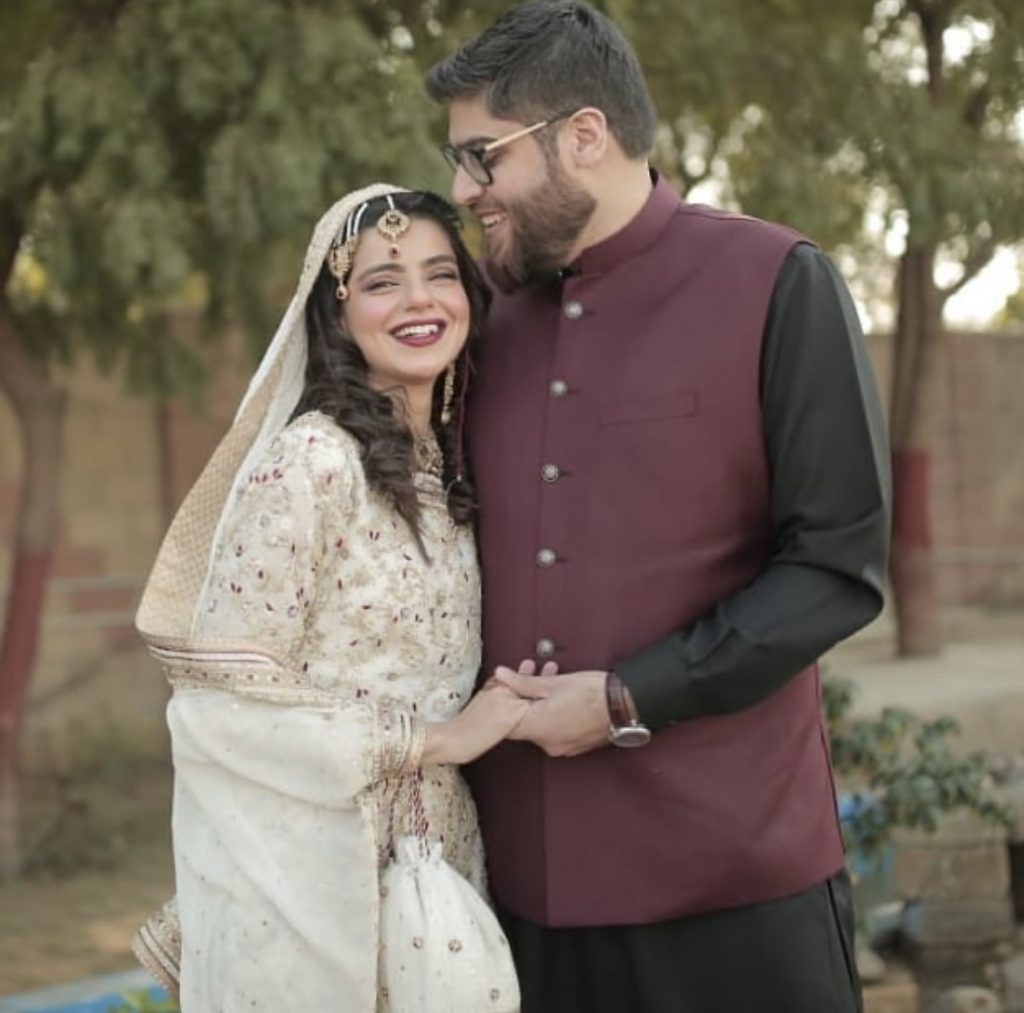 Srha Asghar Expresses Disappointment at Media Outlets
The Bebaak actress has also taken to her social media accounts to share her disappointment on various media channels. She believes they need to stop calling her for interviews, to talk about this incident simply for their ratings. She mentions,
"I want every media person to stop messaging me about the incident, shame on them for calling me and my husband continuously for an interview for your ratings! And shame on the news channel who attached all the personal info with the incident! We are safe, Alhumdullilah!"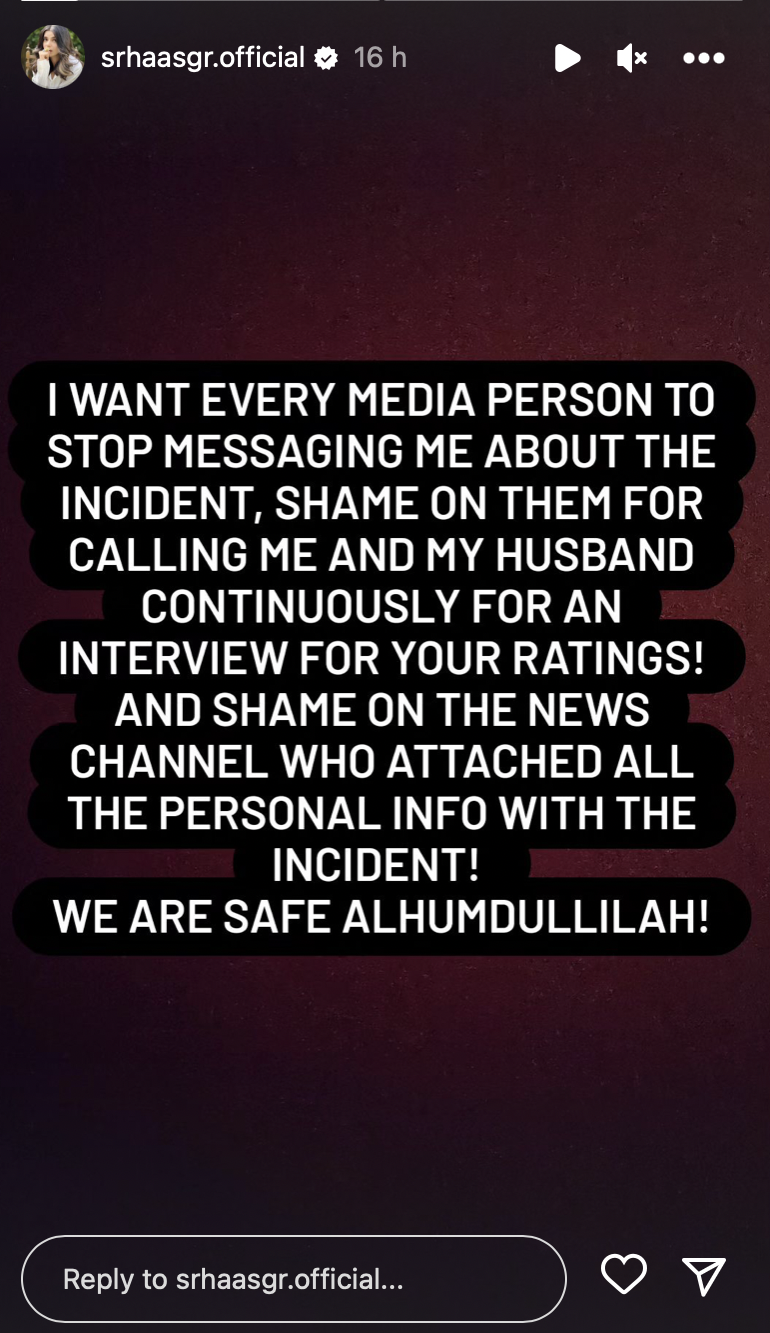 The occurrence has understandably brought distress to Srha Asghar and her spouse. In these challenging circumstances, they are focused on seeking justice and maintaining their privacy.
The incident serves as a stark reminder of the prevailing issue of sexual harassment and the need for societal awareness and intervention to address it effectively. Fortunately in Srha Asghar's case, her husband's swift action led to the apprehension of the suspect, who is now in custody.
Follow WOW360 for more.