The 92-year-old Reena Verma Chibbar had eyes full of tears when the Government of Pakistan made her wish come true.
After nearly 75 years, she received special permission to visit her ancestral home in Rawalpindi, which she had to leave behind at the mere age of 15 during the 1947 partition.
The lady was given a wonderful welcome, as she stood in her old house remembering her youthful days – recalling the memories she had as a child. "I would stand here and sing," said Varma, as her eyes filled with tears. "These are tears of joy."
She also danced with some of the residents who beat drums as she entered the street, where she said she used to play from dawn to dusk.
"I'm very happy to see that the house stood intact," she said after spending several hours inside recalling memories of a childhood spent with her parents and five siblings.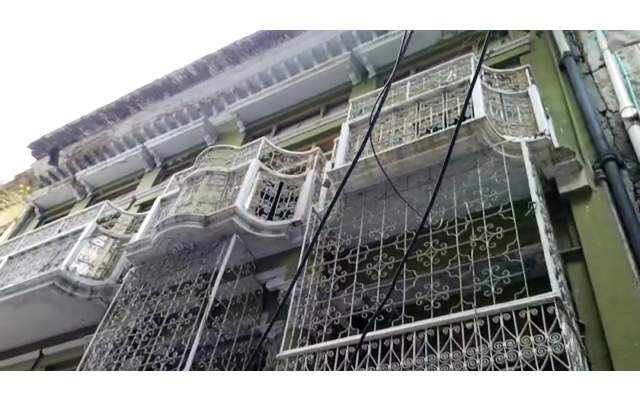 She had been applying to get her visa since 1965. "When I crossed the Pakistan-India Border and saw the signs for Pakistan and India, I got sentimental," she said, speaking during a stop in Lahore.
"Now, I cannot predict how I will react when I reach Rawalpindi and see my ancestral home in the street." She shared during an interview.
"Initially we could not understand what happened," she said, adding her mother never wanted to believe that the two countries had been divided.
"She kept saying we will go back to Rawalpindi soon, but ultimately she had to accept the reality that India and Pakistan are two separate countries," she said.
"I moved to India at the time of Partition," she said, adding that she never forgot her home or the street. "Friends and food here are still fresh in my mind. Even today, the smell of these streets brings back old memories. I did not even imagine that I would ever come back here in life. Our culture is one. We are the same people. We all want to meet each other. A local person found me and sponsored a visa after which I reached Rawalpindi through the Wagah border," she said.
She said that no Muslim or Sikh lived in the neighbourhood before the Partition. "All Hindus used to live here. I love Pakistan dearly and want to visit Pakistan again and again," she concluded.
Stay tuned to WOW360 for more news and updates.
Ms Marvel Episode 5: Kamala Khan Explores Her Pakistani Roots as Fawad Khan & Mehwish Hayat's Untold Story Comes to Light in the backdrop of Partition