Actor Feroze Khan's wife Syeda Aliza Sultan filed for divorce from the actor. She took it to social media to reveal that the actor was an abuser and had even held a gun to her head.
For her children's safety and mental peace, she decided to end the toxic relationship and separate.
As the case is developing, some shocking evidence has come forth that is proof of domestic abuse. Sultan has submitted pre-evidence to the court from July 7 2020, and May 10 2021 as exhibits of domestic violence.
The images show a bruised arm and wrist along with a swollen eye.
Aliza's family also took her for a medico-legal examination at the Postgraduate Jinnah Postgraduate Medical Centre (JPMC) and its reports were also submitted to the court.
The court has postponed the further hearing of the case till November 1, 2022.
According to Aliza's lawyer, Advocate Barrister Qaim Shah, "Feroze Khan had tortured Alizah on November 15, 2020, as well." Per Aliza's statement, during the fight with her ex-husband, her son Sultan was also allegedly injured.
The lawyer further added that when his client went to the police station to lodge a complaint, "Feroze and his family threatened Aliza."
Netizens React to Evidence of Feroze Khan's Domestic Abuse on Syeda Aliza Sultan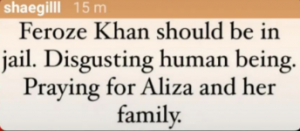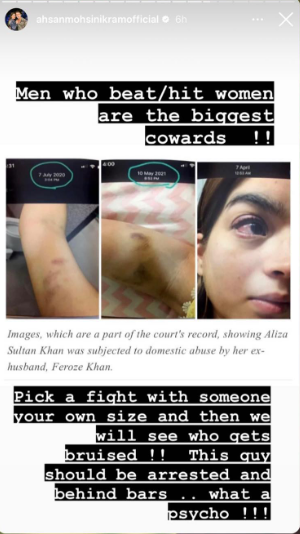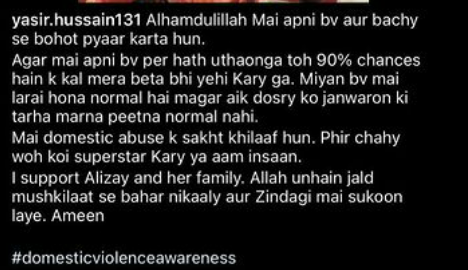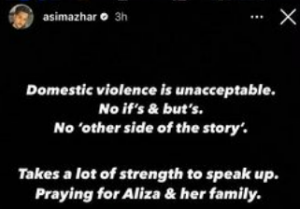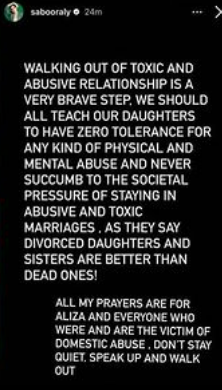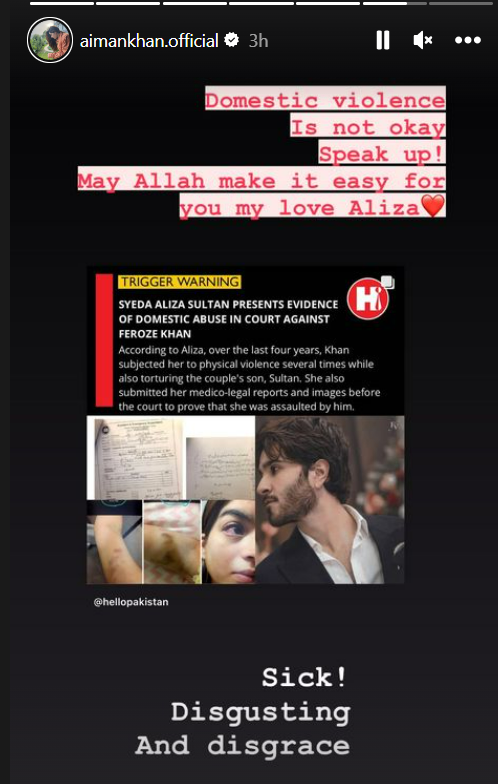 While many are bashing Feroze Khan, his fans are still taking his side claiming that this is nothing but an act. Nonetheless, we hope that the truth comes forth and that justice is done.
Until then, stay tuned to WOW360.
Syeda Aliza Talks About "Infidelity, blackmail, & degradation ' After Separating from Feroze Khan