Kamala Khan is finally in Karachi! Fans are over the moon as we saw action, drama, suspense, and our beloved city! Moreover, we are super excited because hands down, Sharmeen Obaid Chinoy has done pure justice in this episode.
Not only did we see iconic landmarks and glimpses of our city that make us feel proud, but we also got a chance to see the beautiful relationship a grandmother shares with her grandchild.
So to celebrate Karachi's fame in the Marvel Universe, we have compiled a list of all the things we think Ms Marvel Epi 4 nails about the city!
1. Bahaaro Phool Barsao!
Yes, excited relatives greet their loved ones who return to the homeland with zeal, zest, and lots and lots of rose petals and even floral garlands (sometimes even money ones too). Not to forget, we love the fact that Sharmeen Obaid has focused on the little details, such as a welcome to Karachi sign, and how eager the passengers on the plane were to take their stuff out of the compartments even before the plane landed!
2. Iconic Landmarks
The series shows iconic Karachi landmarks that have been placed very beautifully as if the entire shoot was actually done in the City of Lights itself. From Char Minar Chowrangi to Teen Talwar, Amerli Steels Limited Circle, and many more, you will find almost all of them in the first few minutes of the series.
3. Expectation vs Reality
Kamala's expression when she arrives at her family home epically sums up how a foreign relative feels when they come home for the first time. The excitement, nervousness, the moment of thought that 'this was not was I was expecting, but okay…' was shown extremely well. With karachi, you never know what you will get!
4. Savouring Memories
One of the first things we want to do when we get home is walking down memory lanes through photographs, sketches, and other memories. SPOILER ALERT: we finally spot Fawad Khan in the episode!
Fawad Khan to Make Debut in Ms Marvel as Kamala's Great Grandfather?
5. Karachi's Heart – Saddar
Saddar is the heart of Karachi and the go-to-market for literally just about anything and everything.  The one thing we thought was really true was how our people love to bargain with vendors, whether it's buying fruits or vegetables or clothes!
6. Our Love for Good Food!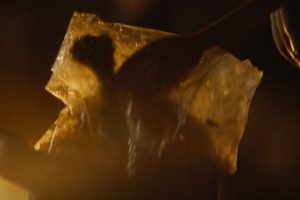 There is hardly any Karachiite who says that they dislike BIRYANI! Biryani on a Friday = ultimate goals! Don't you agree? Be it barbeque or any desi cuisine, we are all die-hard foodies! Plus the happening night life, specially by the seaside, now that's an apt portraytion.
7. Our Respect for Elders
Our duty as respectable individuals feels incomplete without having to press mom's legs, dad's head, or someone's back!
8. Rickshaws, W-11, & More
Yes, we can iconic rickshaws, truck-art, busses, annoying motorcycles, you name it!
What did you think about the episode? Share your thoughts with us in the comments below.
Stay tuned to WOW360 for more news and updates.