A development in the female empowerment arena always cheers us up! There is great news yet again as the Women Parliamentary Caucus (WPC) supported and welcomed a recently launched mobile application 'BAYTEE' on Saturday. The application has been launched by the Ministry of IT and National IT Board and aims to empower women on the digital front, reports Mashable.
The app 'Baytee' delivers information on women rights advocacy programs, and laws and regulations related to female rights in the country.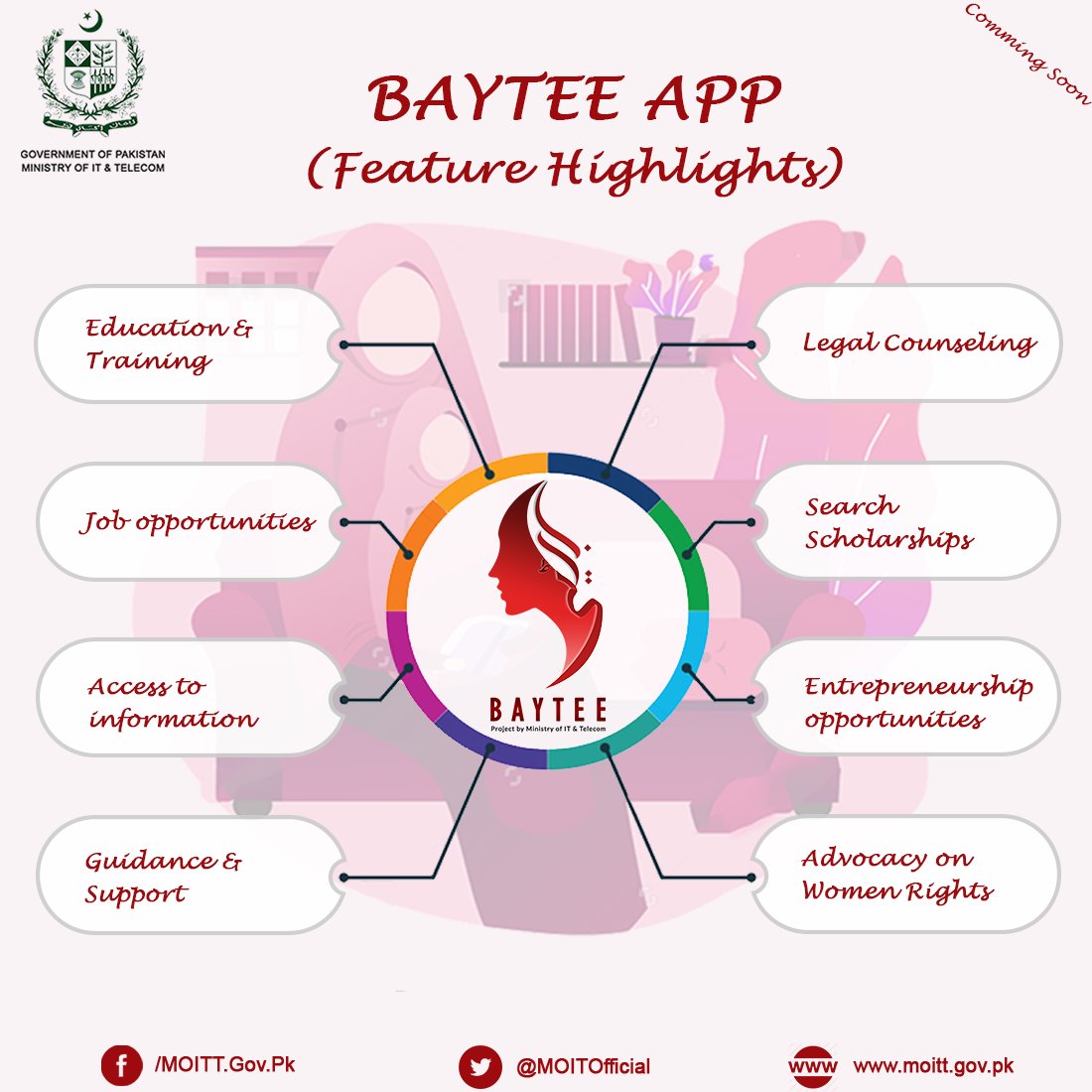 As per the WPC, the app will assist women in acquiring nearby job training and similar relevant opportunities, including other civic services.
The app "BAYTEE" aims to empower Pakistani women through the use of technology.
BAYTEE will also provide guidance in regards to inquiring about schools and scholarships specifically for women. It will also help girls seek health service in the area, such as maternity related and others and will help acquire information about the nearest hostels, female living spaces and woman police station.
WPC is a cross party forum for women parliamentarians of Pakistan. It is relevant to note that federal government launched the Baytee App as a bid to advance skills and well-being of Pakistani women; this is a project of Ministry of Information Technology (MOIT) and is developed by the talented, tech-savvy female developers and designers hailing from National Information Technology Board (NITB).
Through this mobile application women can acquire health services easily, get information with a click of a button. The best part is that females will be able to have access to information regarding their rights with respect to the law and regulations existing in the country.
In a country where majority of the women are still dependent on their male counterparts, brothers and fathers for outside information, having this in their phones is a major blessing. A country where women suffer abuse silently and have nowhere to turn to, having access to a nearby police station will prove to be beneficial in the long run; and who knows, maybe the app will help in more domestic abuse cases being reported.
Moreover, several women travel daily from rural areas to cities, for either education or for work. Knowing where to find the best hostels for girls near their workplaces will be immensely helpful for these girls. We believe BAYTEE is a great initiative as this is empowerment in it's true form- girls being independent, conquering the world on their own, without seeking any moral, financial, emotional support or shoulder.
Women have the potential, ability and talent to achieve great things in life, let them do this on their own.
What do you think about this move by WPC? Share your thoughts in the comments below.
Stay tuned for more interesting news articles and updates!