Good news for foodies! Famous American pancake chain, The international House of Pancakes, commonly known as (IHOP) will open its first restaurant in Karachi by the end of September this year, Arab News Pakistan reports. Moreover, the world-renowned French patisserie 'Paul' is also planning to expand and open its first chain in the country soon. Isn't this exciting?
The initial announcement was made last year in 2019 about the first branch opening in Karachi and will be followed by 18 more branches over the period of nine years, across the country, reported Dawn News.
According to Bloomberg reports, the action was a part of the decision taken to tap into the Pakistani market as IHOP's "efforts to seek new revenue abroad".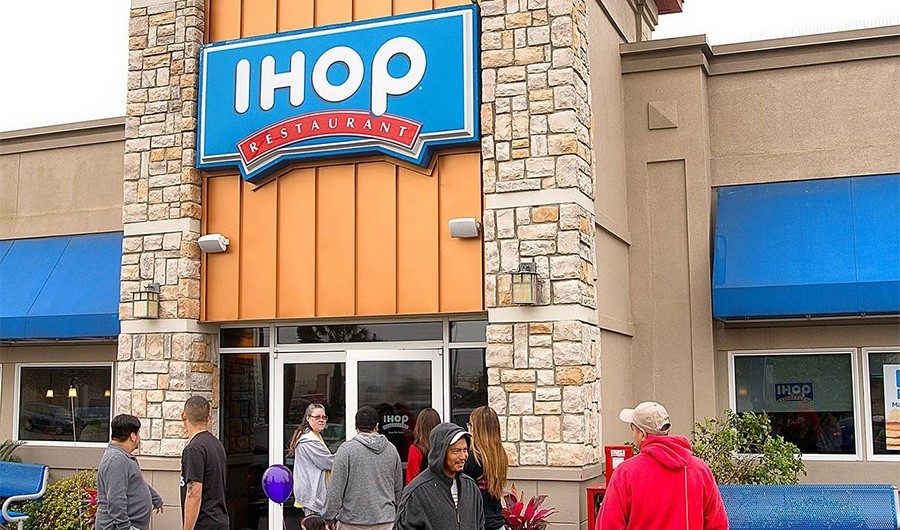 The California based IHOP's parent company, Dine Brands Global Incorporation announced in their Asian expansion plan in 2018 by signing a deal with local food giant Gerry's group. Their announcement also included 19 other restaurant chains across the country.
Akram Wali Muhammad,  the managing director of Gerry's Group,  stated that starting with Karachi the famous pancake restaurant will subsequently expand to Lahore, Islamabad, Sialkot and Faisalabad, reports Mashable.
IHOP is not the only international chain setting foot in Pakistan- the famous European bakery 'Paul', Is also preparing to launch its flagship location in Karachi soon.
A French bakery, café and restaurant, Paul started back in 1889 and has become an international franchise with eateries spanning all across Europe, Asia, America, and the Middle East.
An advertisement was placed in one of the newspapers last year that read:
"FLAGSHIP LOCATION IN KARACHI, PLANNED OPENING DECEMBER 2019"

 
The announcement revealed that the franchise is currently hiring for various positions and are looking for people with at least 3 years of relevant experience.
Known for its warm, welcoming décor and quality products, the chain has secured a special place in people's hearts in over 33 countries.
The bakery introduces the world to the French way of baking and has bagged awards like The Tiptree World Bread Award 2014, Baking Industry Award (BIA) (Sept 2014), TripAdvisor Certificate of Excellence (Le Restaurant de PAUL/Covent Garden) (Sept 2014) and Bakery Shop Sandwich Award (PAUL Marylebone) (May 2014).
Can't wait for this timeless sophistication enlighten Pakistanis and introduce them to the French way of eating.
Do you think they will be able to maintain the international standard and taste here in Pakistan? What are your views? Share in the comments below.
Stay tuned for more interesting news and updates!