In a momentous achievement that will go down in aviation history, South Indian airline, Air India Express has operated its first women only Hajj 2023 flight. The flight made its journey from the Southern Indian state of Kerala from Kozhikode to Jeddah, Saudi Arabia carrying 145 female pilgrims for the holy pilgrimage.
Breaking barriers and creating history the women only flight consisted of a female captain, an all-female cabin crew members and women passengers. The flight was was led by the capable hands of Captain Kanika Mehra, accompanied by First Officer Garima Passi, and supported by a team of four dedicated cabin crew members.
First Women Only Hajj 2023 Flight Promotes Diversity and Exclusivity
The female only operated Hajj 2023 flight is a milestone for both the airline and the women involved in making it a success. The move was made to signify the airline's dedication to promoting diversity and inclusivity.
Accompanied by Minority Affairs State Minister John Barla, the women preparing to board the flight were handed their boarding passes by the minister himself, marking the important moment in Indian history. C. Mohammed Faizi, Chairman of the Kerala Haj Committee, also expressed deep pride in their accomplishment.
Also Read:
Las Vegas MPD's First Pakistani Muslim Female Officer is Breaking Barriers!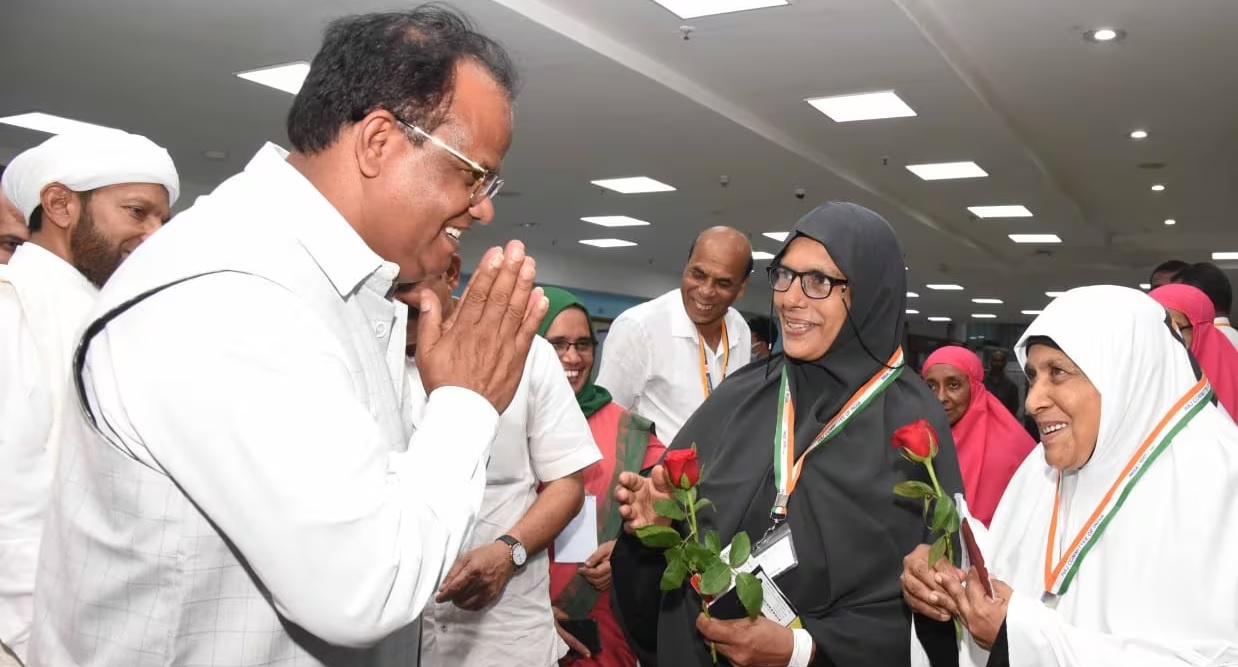 The group of female passengers are a select few from a total of around 4,000 women who will be travelling for Hajj 2023 independently without being accompanied by a mahram (male companion). The opportunity for solo travel was made possible for women in India following Saudi Arabia's decision last year to lift the requirement for female pilgrims to be accompanied by a mahram, or male guardian.
Also Read:
Pakistani Women's Significant Contributions to Hajj 2023
Kerala Has the Highest Number of Female Hajj Pilgrims
The majority of Indian women opting for the "Ladies Without Mahram" category for Hajj applications hail from Kerala. Faizi, Chairman of the Hajj Committee added that 2000 women will be leaving for Hajj 2023 without a mahram attributing this substantial figure to the state's high education levels and the independence granted to women in the state. Top of Form
Furthermore, Kerala stands out for its higher percentage of female Hajj pilgrims compared to other Indian states. In fact, an impressive 60% of the total pilgrims from Kerala are women,