It's 14th August and Pakistanis around the world are celebrating the big 75th birthday (Independence 2022) of their home nation.
Whether you are living within the country or are far away, everyone knows that home is where the heart, which will forever be in the 'soni dharti' of our homeland Pakistan.
Nonetheless, this year is not the same, with constant hikes in petrol prices, commodities, tariffs, and whatnot, surviving has become a challenge. Hence, we've brought you a list of 14 patriotic movies to lift your spirits and of those around you.
Here are 14 patriotic films you must watch:
1. Jinnah
Jinnah is a 1998 Pakistani–British epic biographical film which follows the life of the founder of Pakistan, Muhammad Ali Jinnah. The film shows the struggle of Jinnah who raised his voice for a separate homeland for Muslims where they could live in peace. With emotions, sacrifices, and a message to remind us of the loss our ancestors have made for us, Jinnah is a must-watch with the entire family.
2. Waar
Bilal Lashari's Waar broke all box-office records in the country with its hard-hitting storyline. Released in 2013, the film has a great cast including Shaan Shahid, Hamza Ali Abbasi, Meesha Shafi, Ali Azmat, Shamoon Abbasi, Ayesha Khan, Suhaib Rana, and Kamran Lashari. The story revolves around Shaan Shahid's character who is now a retired Army officer and a terrorism plot being conducted in the northwestern tribal area.
3. Khuda Kay Liye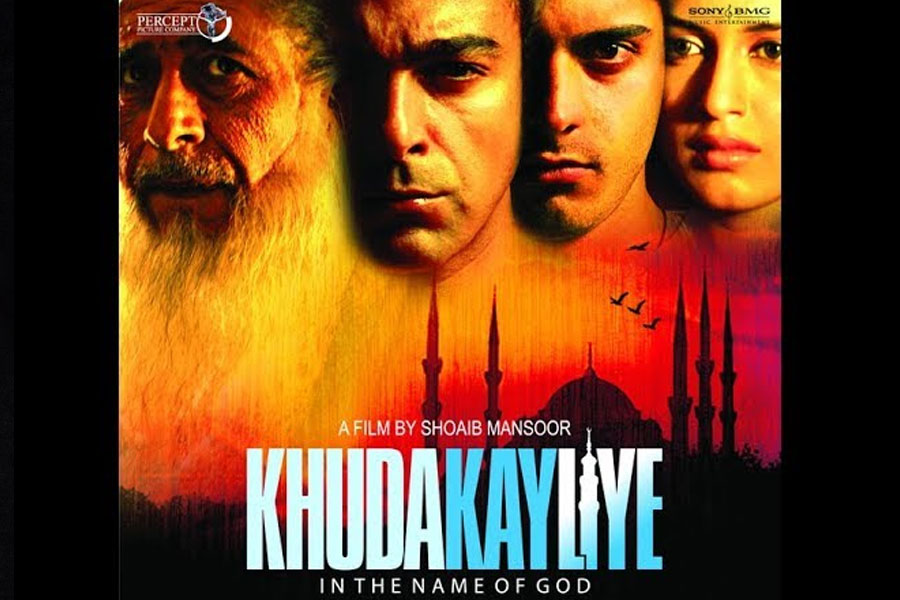 Khuda Kay Liye is a 2007 drama film directed by Shoaib Mansoor, starring Shaan Shahid, Fawad Khan, Iman Ali, and has a cameo of Bollywood superstar Naseeruddin Shah. The story is based on the lives of two singers who are also brothers, and how their lives changed after 9/11 and misinterpreted teachings of the concept of 'Jihad'.
The Legend of Maula Jatt Trailer Promises the Audience a Great Cinematic Experience
4. Parwaaz Hai Junoon
Parwaaz Hai Junoon is not just a tribute to the Pakistan Air Force but also a symbol of friendship between Pakistan and China. The embassy of Pakistan organized a special screening of the film where the ambassador Moin ul Haque addressed the audience and said the Pakistani movie has been in China for almost 45 years.
"I do hope that this auspicious start that we have made this week, this momentum we carry on becomes something very lasting, very permanent, an area of cooperation between the two countries. We hope to have more movies, screenings in China and additional Pakistani movies and dramas as well. We are also going to look at joint ventures and joint production of movies between Pakistan and China," -he stated.
The movie stars Hamza Ali Abbasi, Hania Aamir, Ahad Raza Mir, Kubra Khan, Shaz Khan, Rachel Viccaji, Asif Raza Mir, Shafaat Ali, amongst others.
5. Ek Thi Mariam
Ek Thi Marium is a 2016 Pakistani biographical television film based on the life of Pakistani female fighter pilot Marium Mukhtiar. She died flying a Pakistan Air Force FT-7PG aircraft that crashed near Kundian in Mianwali District, northwestern Punjab, Pakistan on November 24, 2015. She was the first female Pakistani fighter pilot to be killed in the line of duty.
6. Sherdil
The story surrounds around two best friends who join the airforce and how they encounter two Indian Mirage 2000s that enter the Pakistani airspace. After a struggle, both pilots are successful in taking down the enemy.
7. Azaadi
Azaadi' is based on the story of a man (Nadeem Baig) who devoted his life to the Kashmir cause and is now imparting his vision to the youth to keep the cause alive. The film stars Moammar Rana, Sonya Hussain and Nadeem Baig in the leading roles.
8. Operation 021
Abdullah (Ayub Khoso), after 30 years of war in Afghanistan, wants to save his country from another 50 years of corporate warfare. He teams up with his Pakistani ally Kashif Siddiqui (Shaan Shahid) to save the two neighbouring countries from further turmoil through a plan that could risk the lives of them and their families. A plan that has only 21 hours to be executed.
9. Main Hoon Shahid Afridi
This film is all about a young man who has a dream of becoming the next Shahid Afridi. In pursuit of his ambitions, he has to go through many highs and lows. Named after the legend, Shahid, a youngster from Sialkot who works the cash register in a local restaurant, pushes the owner of his local cricket club, Malik Khalid to try a team for a Pepsi-sponsored tournament. He eventually gets a chance at a once-in-a-lifetime opportunity to try his luck.
10. Shah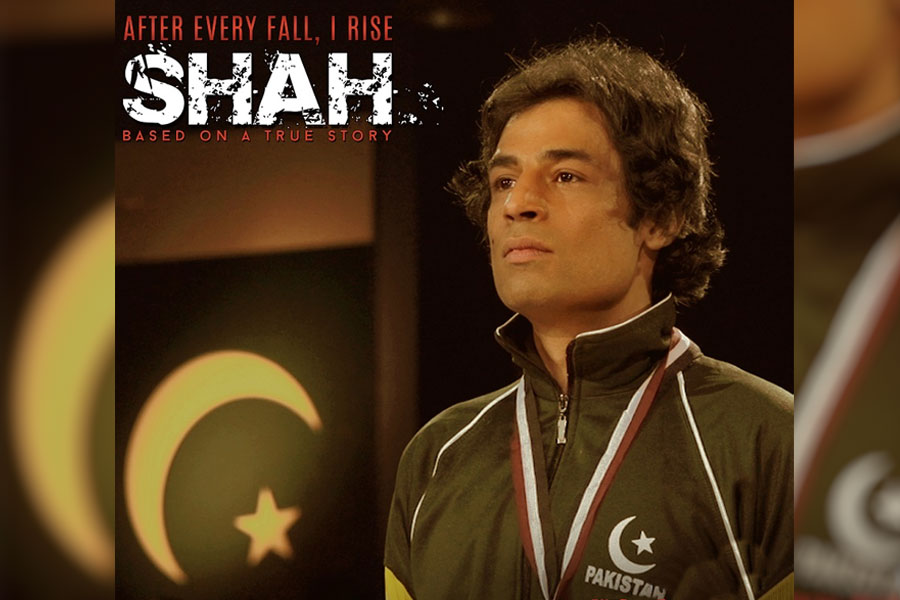 Based on a true story, Shah is based on the life of Hussain Shah, a boxer who won the famous bronze medal by representing Pakistan in the 1988 Summer Olympics, making him the only Pakistani to secure a medal at the Olympic games. The film is based on how his life started on the streets of Karachi, in Lyari as a homeless child to how he went on to win at one of the biggest platforms in the history of sports, but was then forgotten.
11. Maalik
A man of Pakistan's Elite Special Forces whose life gets entangled with Politics. They soon realize that serving the nation is more complicated than simple following of orders.
12. Salute
Salute is a homage (Pakistani biographical film) to the young martyr Aitzaz Hasan who bravely confronted a suicide bomber and stopped him from successfully carrying out an attack on a school full of children where Hasan himself was a student, saving roughly 2,000 lives.
13. Aik Hai Nigar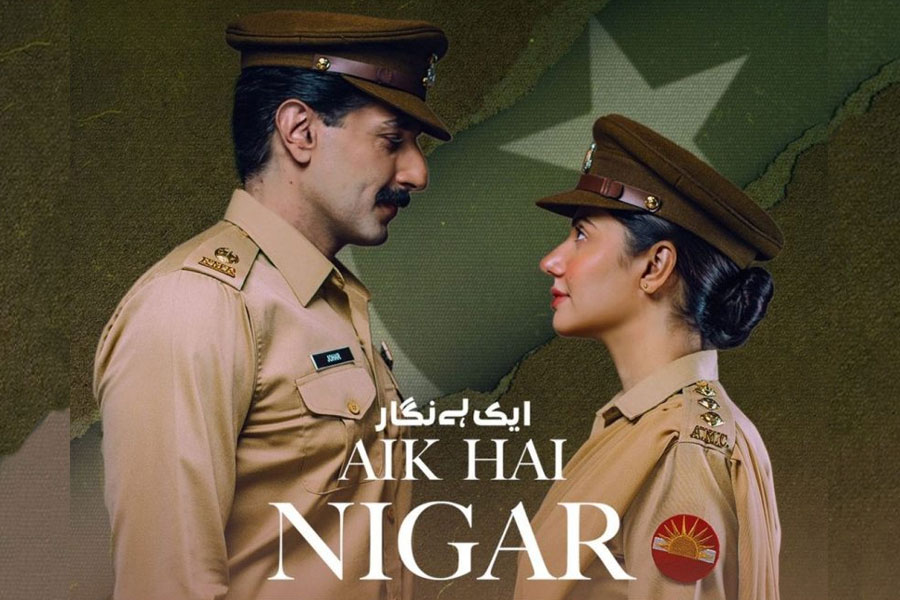 Aik Hai Nigar is a tribute to the determined and indefatigable, Nigar Johar, who overcomes personal loss and tragedy to accomplish her ambition and dreams by becoming Pakistan Army's first female Three Star General Lieutenant General.
14. Chambali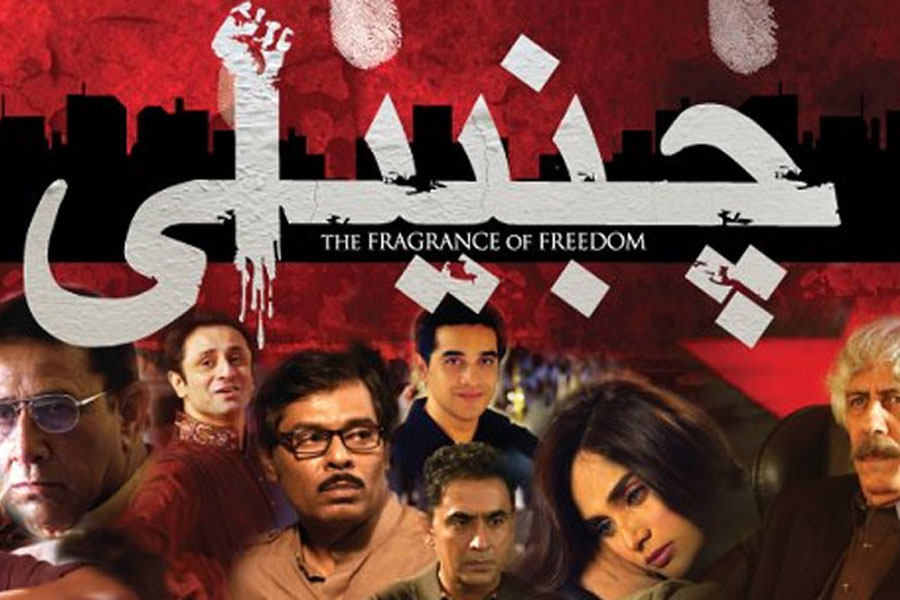 Chambaili is a political-thriller film starring Salmaan Peerzada, Khalid Ahmed, Mohammed Ehteshamuddin, Maira Khan, Shafqat Cheema, Sadia Hayat, Saiqa, Ali Tahir, Khalid Qureshi, Fatima, Humayun Bin Rathor and Shahzad Nawaz. The film is a story of a group of friends and their courage, romance and sacrifice at a fateful time. It is set in the fictional city of 'Falakabad' in the country of 'Mulke Khudadad'. In Falakabad, the story revolves around Yaadgaar Colony (a historical district dating to the pre-partition period before 1947).
Which ones are you going to binge watch? Share your thoughts with us in the comments below.
Stay tuned to WOW360 for more news and updates.
Pakistan's Drama Industry has Romanticized Abuse & Harassment of Women: Urwa Hocane