Fans had been eagerly waiting and counting down the day to the release of one of the most awaited films, as well as the most expensive one – The Legend of Maula Jatt –  a reboot of the 1979 classic Maula Jatt featuring a stellar cast including Mahira Khan, Fawad Khan, and Hamza Ali Abbasi.
Moreover, the film also has Humaima Malik, Gohar Rasheed, and Faris Shafi as well. The main setting of the film is based on a rivalry between Maula Jatt (Fawad Khan) and Noori Natt (Hamza Ali Abbasi).
Bilal Lashari's Maula Jatt finally has a release date – October 13th 2022. This amazing news was announced a few days ago through a new film poster online. Initially, the film was supposed to roll out in 2020 but was unable to due to some copyright infringement problems.
Lashari's Waar broke box-office records in the country, which is why fans have high expectations from the film. Furthermore, fans will also get to see Mahira Khan and Fawad Khan on the screens together almost a decade after their hit drama serial Humsafar had aired.
Without further ado, here is the thematic trailer everyone has been waiting for:
The Legend of Maula Jatt Trailer:
Our Verdict
Well, it was definitely worth the wait! The Legend of Maula Jatt trailer was the perfect mixture of intensity, and suspense, the sets look absolutely amazing, the characters are played with complete justice, and we cannot wait to see more from Bilal Lashari and his team. The trailer promised a cinematic experience and it delivered!
Social Media Reactions to Trailer
Here's what social media thought of the trailer: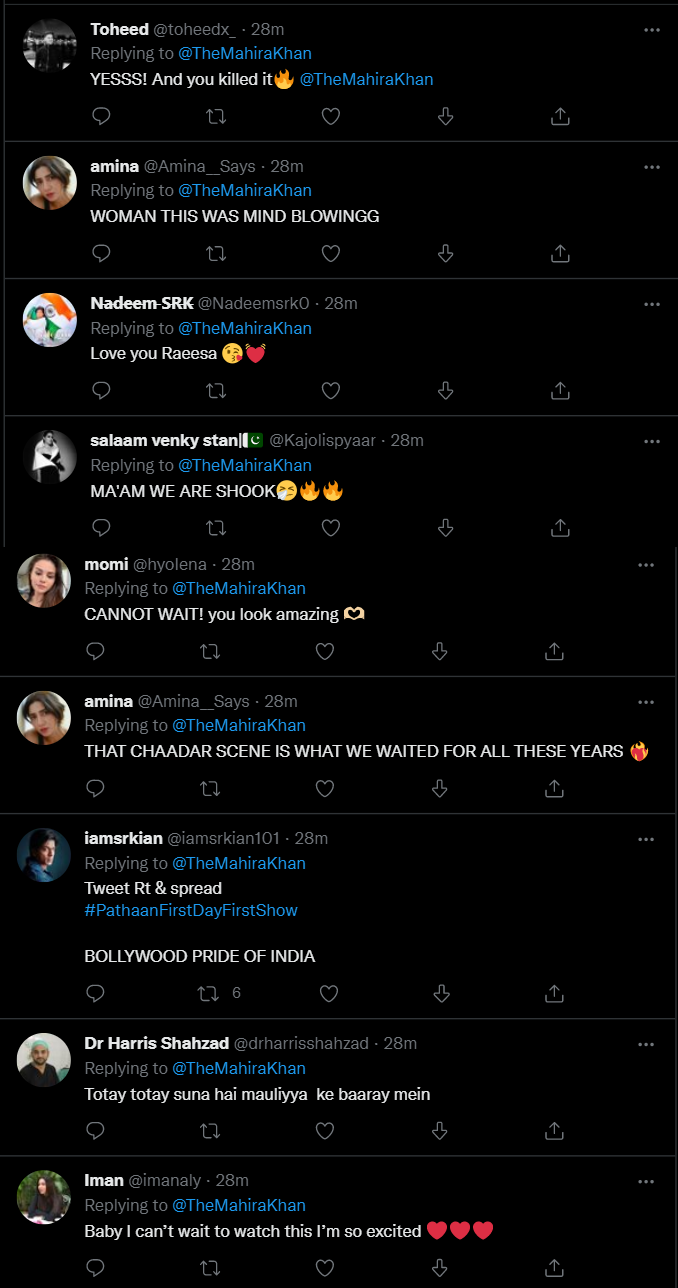 Gosh…….speechless hon mei abhi
Trailer ❤️❤️❤️❤️#TheLegendOfMaulaJatt https://t.co/TmjRrA4oO2

— vinnie😇 (@sanayahadi) August 14, 2022
Even Bollywood can't match the class of Pakistani film industry#TheLegendOfMaulaJatt#lollywood pic.twitter.com/UmsUibQKUw

— Shehryar AaWAN (@sherry_tweets07) August 14, 2022
---
Mandvivalla Entertainment (film's distribution) told Variety, "It is our immense pleasure to become a part of the most ambitious project from Pakistan, The Legend of Maula Jatt, an Encyclomedia and Lashari Films production. Releasing the spectacular The Legend Of Maula Jatt is not only going to be challenging but is also perceived to create a milestone in the history of Pakistani cinema."
"It gives me immense pleasure and is an honour to play the role of the legendary Maula Jatt,' Fawad told the publication. "It was an absolute joy working with the team. I wish us all the very best of luck to all and I hope the audience enjoys it as much as I enjoyed it during the making."
Quaid-e-Azam Zindabad star Mahira said, "No matter what project I promote I'm asked about The Legend Of Maula Jatt. This was a unique experience for me as an actor, learning to act in a language that I don't know specifically was a challenge that I enjoyed. I believe that great things happen when hard work and patience are combined."
"A 10-year journey of creating an impossible film will conclude this October in a cinema near you," said the film director. Hikmat, the film producer added, "I hope this film proves to be one of those history-defining moments for South Asian cinema that it deserves."
What do you think about the new trailer? Share your thoughts with us in the comments below.
Stay tuned to WOW360 for more news and updates.