Shan Food's latest ad highlights the social issue of women doctors not practicing medicine after receiving their degrees. This is due to the social-cultural barriers that limit women from entering the workforce or at times having to drop out because of societal or family pressure.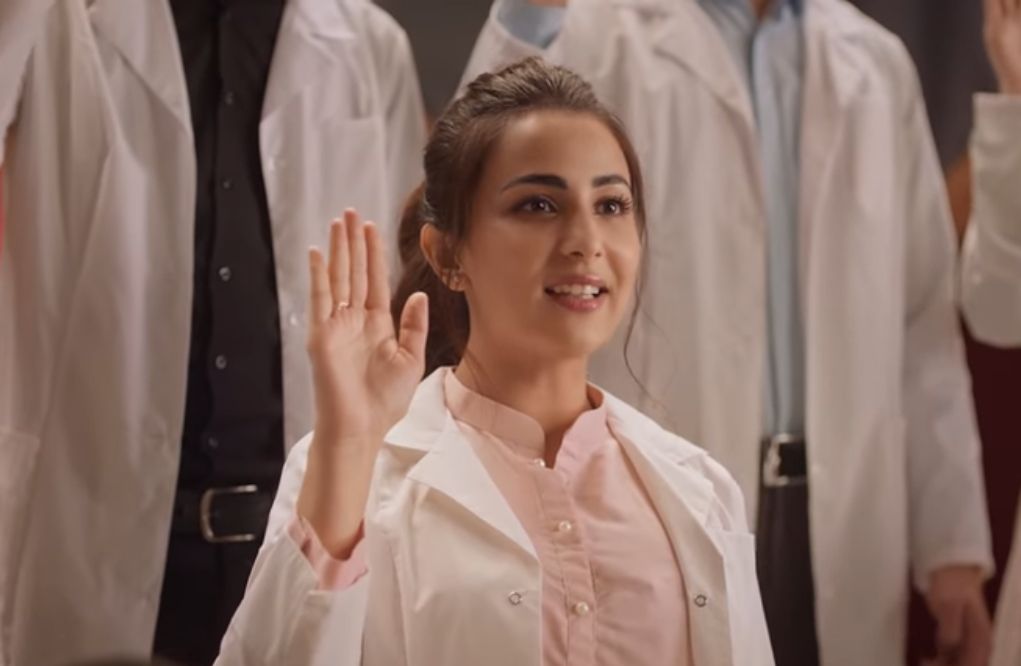 Gender Inequality
As per the stats disclosed by the Pakistan Medical and Dental College, females make up 60% of the students graduating from medical college. As per the Medical Council of Pakistan, out of these female students, 77% of graduates exit the workforce within the upcoming years due to social-cultural barriers resulting in gender inequality.   
In Pakistan, women usually get married after completing their education. Being a doctor counts as a great advantage for women to find better proposals. Once they get married, it depends on their husbands or in-laws whether they allow them to join the workforce or not. A huge percentage of these doctors with degrees are never allowed to join the workforce, while a small percentage exiting due to other common reasons such as childbirth, lack of a support system, etc.
How Support Structures Play an Important Role in our Society
In Shan's latest ad under the campaign #OathForHer, the mother-in-law is shown as the character who supports her daughter-in-law. She doesn't just take care of her grandchild but also cooks her daughter-in-law a delicious meal with Shan's masala and later drops it off at the hospital for her to enjoy while on duty.
This serves as a positive narrative by Shan, produced by BBDO, to bring forward and to be able to change perceptions of people around this social-cultural issue. The brand has picked up on relevant insights and has integrated it in the ad as to how a supportive role assists in the working woman's lifestyle.
The importance of support structures such as the mother-in-law in the ad plays an important role in our society, where women have been left behind in many walks of life to continue working and building their careers.
Dr. Zahra Hasan, one of the top clinical scientists in Pakistan working on infection and immunity research at the Aga Khan University, addressed similar issues while speaking to Wow 360's Editor-in-Chief Farhat Kapadia Mehboob in an exclusive LEADHers episode. "Most women don't continue their careers regardless of their profession. They get degrees, they join the workforce, and then it's all too hard, or they think it's not worth the effort".
In science, particularly, Dr. Zahra said, it requires longer commitment, so you can't take breaks. It isn't like other jobs where you can take a break and return.

Pakistan-born Dr. Muhammad M. Mohiuddin Makes History by Transplanting Genetically Modified Pig's Heart in the Human Body. Read the full story here:
Pakistan-born Dr. Muhammad M. Mohiuddin has made history by transplanting a genetically modified pig's heart into the human body. This is a historic milestone for the doctors and researchers of the University of Maryland School of Medicine (UMSOM). Dr. Muhammad M. Mohiuddin MD is, a scientific and program director of the Cardiac Xenotransplantation Program was directly involved in the groundbreaking surgery.
Pakistan-born Dr Muhammad M. Mohiuddin Makes History by Transplanting Genetically Modified Pig's Heart in the Human Body
Have something to add? Let us know in the comments section below.
For more news and updates, stay tuned to Wow 360.