Hina Bayat Khan, a renowned veteran actress in the Pakistani entertainment industry, shared her experience of online harassment and the loss of her husband on a talk show.
The actress expressed her disappointment with the trolling from fans, stating that it took a toll on her mental health during a difficult period.
Hina Bayat appealed for empathy and understanding, urging the public to support individuals going through grief instead of engaging in hurtful online behavior.
---
---
Veteran actress Hina Bayat Khan is renown for her versatile roles in the Pakistani drama and film industry. Popular for her roles in super-hit TV shows such as Zindagi Gulzar Hai, Ishq Jalebi , Khuda Aor Muhabbat and recently Agar. The actress has also made her mark in Pakistani films with notable performances in Manto, Ruposh, Ek thi Marium and Parwaaz Hai Junoon. Khan is known for her kind nature and philanthropy for the society at large.
During a recent appearance on Nida Yasir's morning show, Hina Bayat courageously opened up about the loss of her husband, Haji Roger Bayat Khan and the relentless online harassment by trolls on social media that followed his death.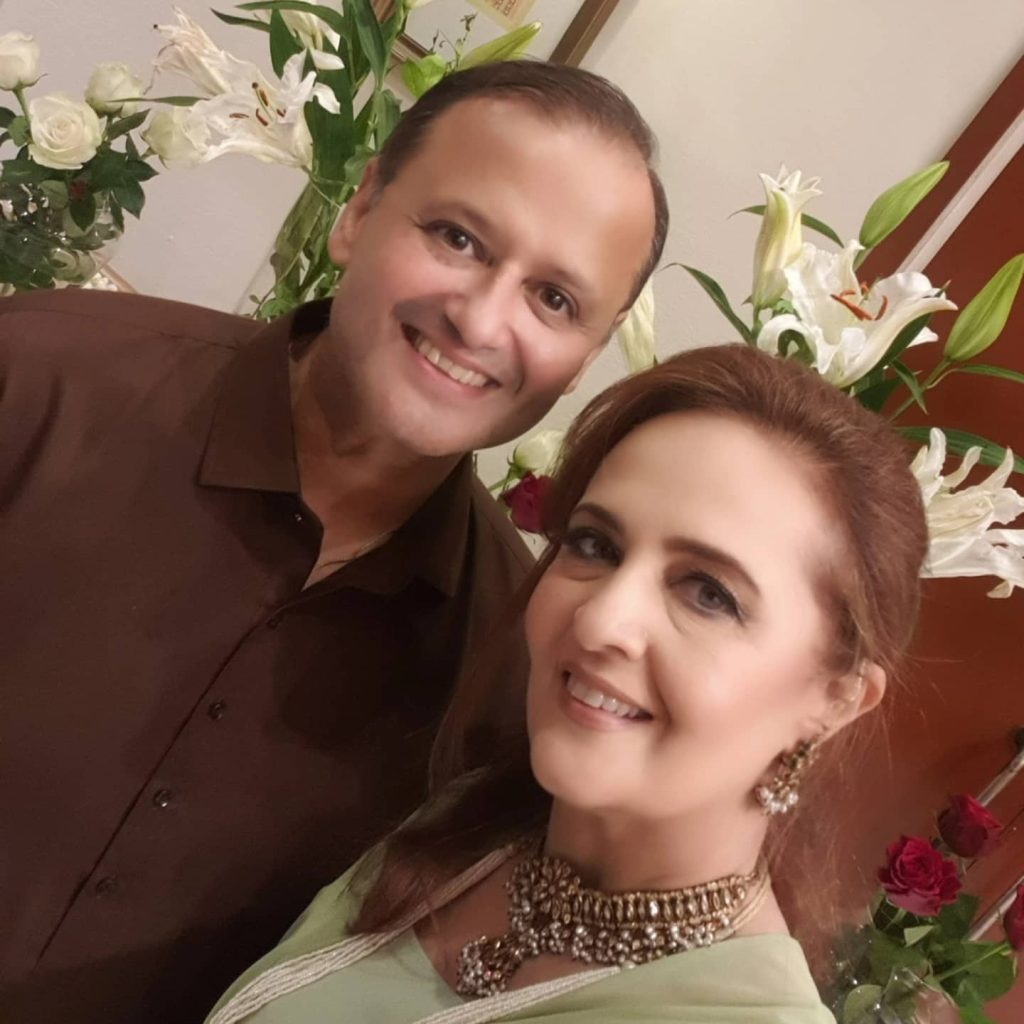 Overwhelmed by emotions, tears streamed down her face as she unveiled the extent of the cruelty she had endured after her husband passed away from battling cancer for over a year.
 

View this post on Instagram

 
Khan mentioned that she did not have any complains with Allah or anyone she worked with or her friends but the online trolling from her fans did take a toll on her mental health,
"I don't have any complaints with Allah or my friends but I am a little upset with my fans, I didn't work for a year because of Roger, he was sick, but I came back because he forced me to start the work. Haseeb Hassan also forced me for a project to which I didn't say yes but I had to do it after Roger forced me, Roger was pushing me to do it. I was in a very difficult time because I was going to the hospital, was managing things like arranging blood and when my husband Roger died, I heard someone discussing drama serial Agar, it was the time I instantly remembered that I didn't ask about the rest of Agar's shooting schedule. I called the team and asked about remaining work and joined the team back."
Amidst tears she continued,
"I started the shooting because I have always learnt not to cause harm to anyone but people are so cruel here, how can they know about the suffering of others? They only love to call you out, they trolled me badly, they said, 'How is she back in her Iddat? , Oh! She has been dressed up so well, did she even care about her grief?' Etc, How can they know about my pain?".
Also Read:
As her words tug at our heartstrings, Nida Yasir and another guest Nadia Jamil both were equally emotional and lent their support to Hina Bayat during her difficult time. Hina Bayat also shed light on the unique name of her husband and spoke about his family which consisted of an Irish mother and a Pakistani father who decided to name him Roger Dawood Bayat. After performing Hajj, Hina mentioned that her husband chose to be known as Haji and she therefore engraved his tombstone with the same name too.
 

View this post on Instagram

 
Also Read:
3 Female Pakistani PhD Holders Open Up About Online Harassment by Own Countrymen
Furthermore, she appealed to the public and those observing and commenting online to empathize with individuals experiencing grief and allow them to peacefully move forward in life, rather than continually dragging them down and trolling at every opportunity.