Jannat Se Aagay is the latest Pakistani drama captivating audiences with its compelling storyline and talented cast
Challenging typical drama stereotypes, the series offers a unique storyline that delves into the complexities of celebrity lives.
Umera Ahmed's literary works, including "Peer-e-Kamil" and "Zindagi Gulzar Hai," have consistently addressed thought-provoking themes.
---
---
Jannat Se Aagay, is the latest Pakistani drama that has the audiences buzzing with excitement. With every episode, viewers are left at the edge of their seats, anxiously waiting to see how the drama will unfold. Starring Kubra Khan, Ramsha Khan, Talha Chahour, and Gohar Rasheed, this drama has left a profound impact on viewers and is a literary marvel in its own right.
Jannat Se Aagay is a work of art by the acclaimed writer, Umera Ahmed. With a riveting storyline, the drama series has kept audiences hooked throughout since its very first episode. Instead of the age-old love saga between the lead roles, the drama is headed by two actresses while their male counterparts are taking the back seat for the ride. Jannat Se Aagay is a rare gem that not only captivates the viewer but provokes deep contemplation.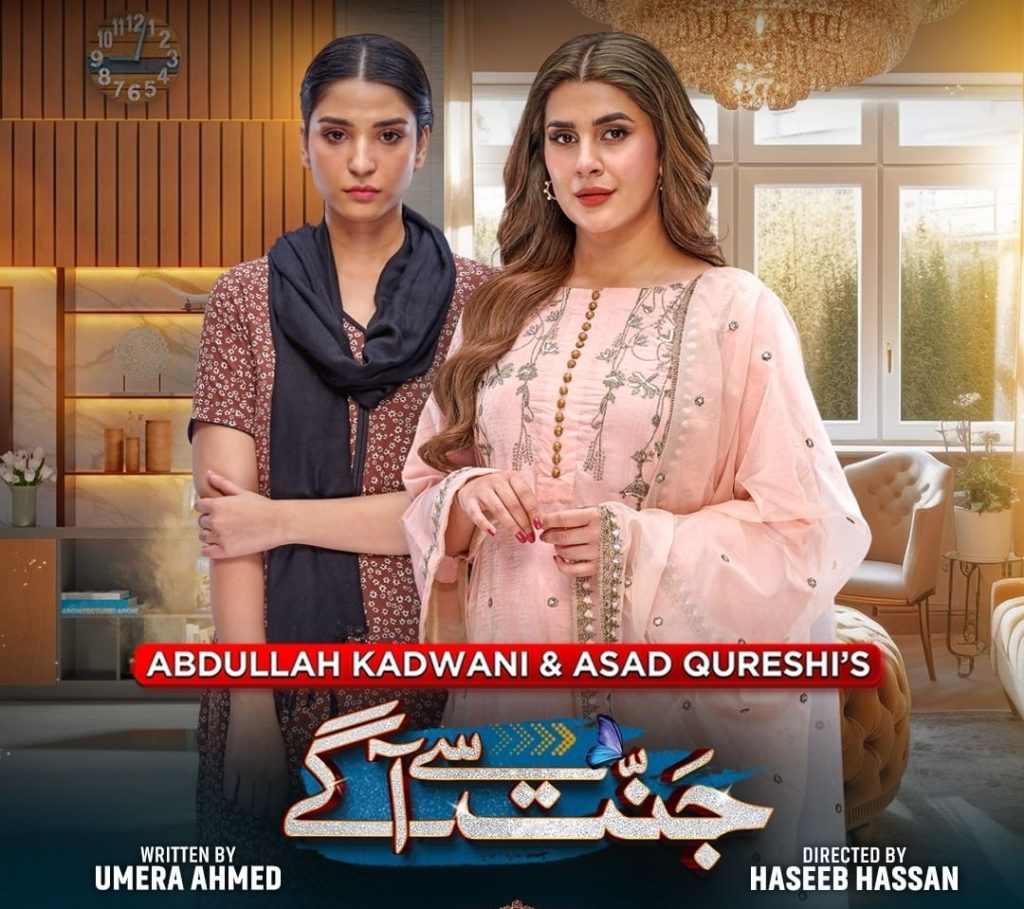 An Eye-Opener to the Inside World of Celebrities
Far from being the typical saas-bahu saga, Jannat Se Aagay is challenging societal norms and stereotypes, offering a storyline that is unique. The drama takes viewers on a roller-coaster ride through the complexities of celebrity lives, shedding light on the stark contrast between public personas and private realities. Through Umera Ahmed's writing, we have the opportunity of getting a sneak peak into the lives of the ever-so-smiling morning show hosts and celebrities. The show portrays how the glitz and glamour of showbiz often hides complexities. As the drama delves into Jannat's life, we are shown how deceiving lives celebrities often lead. Kubra Khan shines as the popular morning show host, 'Jannat' and Ramsha Khan as Tabassum Mughal deliver stellar performances that add depth and authenticity to the characters.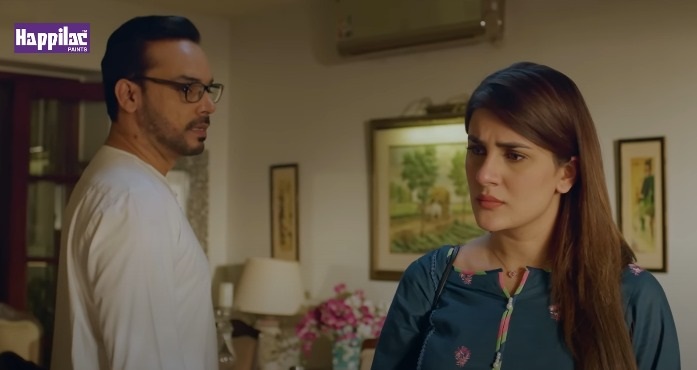 The Rise and Fall of the Mighty
The show has explored all the characters, from Jannat who has it all but leads an unhappy married life with her husband, she is now facing what seems to be her downfall. Left alone with no-one to trust she is slowly seen to be losing all that she had achieved. Tabbasum on the other hand has been essayed perfectly by Ramsha Khan. She started off as Jannat's number one fan but the jealousy and greed that consumed her from within destroyed her personality and led her to steal, lie and do all she could to have it all just like her 'Jannat.'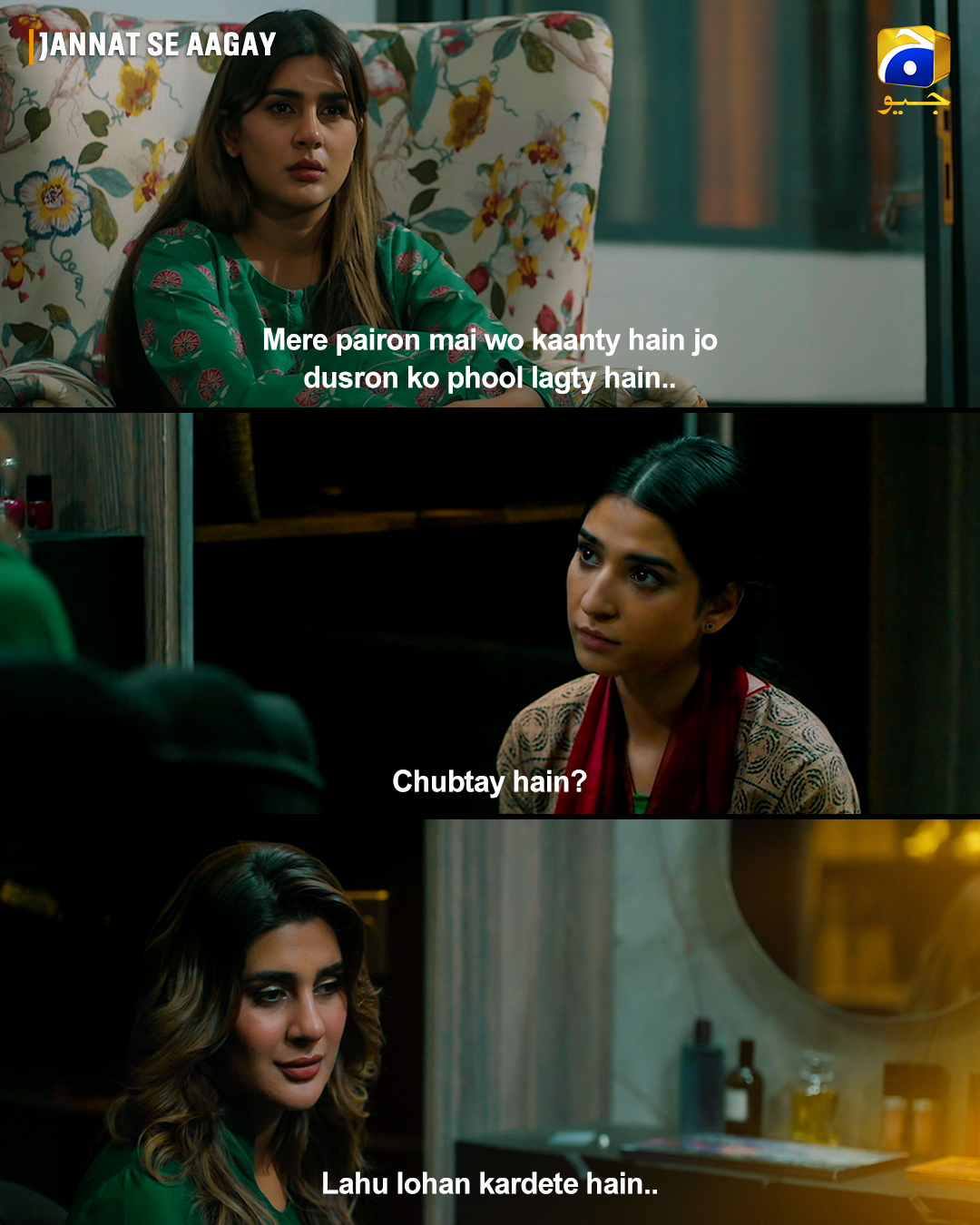 Both characters have been penned down perfectly, while Jannat is losing her contract, her husband and most probably everything else, Tabasum is also facing troubles of her own. As she transforms from her bubbly self to this dark and vicious character, she might cross all limits to gain some fame and recognition on television. The character graphs have been explored brilliantly and are a treat to watch.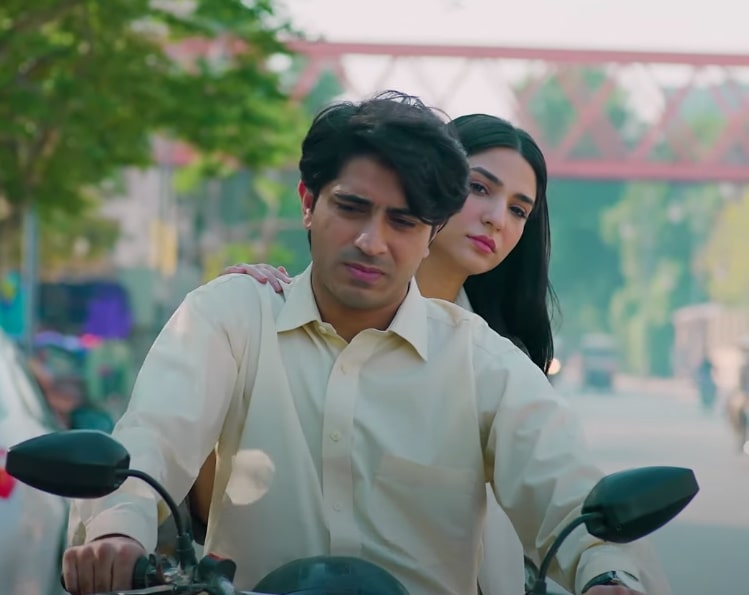 Other Literary Works By Umera Ahmed
Umera Ahmed, a renowned writer in Urdu literature and Pakistani drama, has created a series of compelling masterpieces. Her works, such as 'Peer-e-Kamil,' 'Zindagi Gulzar Hai,' 'Meri Zaat Zarra-e-Benishan,' 'Shehr-e-Zaat,' and 'La Hasil,' have explored diverse themes from spiritual transformation to social disparities, forgiveness, and self-discovery. Umera Ahmed's storytelling has resonated with audiences, sparking meaningful discussions and making her a celebrated figure in Urdu literature and Pakistani drama.
Follow WOW360 for more.