A recent performance of Mawra Hocane in the drama series "Neem" has gone viral, drawing widespread acclaim for her exceptional acting skills.
Viewers have been astounded by her portrayal of a near-death experience, praising her improvement as an actress.
Mawra Hocane has built a prominent position in the entertainment industry, transitioning from modeling to the silver screen. Despite being recognized for her beauty, grace, and acting prowess, she has often been considered underrated in comparison to her peers.
---
---
Popular actress Mawra Hocane has gone viral for her latest performance in an episode of Neem. The brilliant portrayal of a near to death experience in the scene has left viewers in shock and awe of Mawra's incredible acting skills. While some have named her the most under rated actress others are proud of her for improving her craft to such extent.
Mawra Hocane, in her versatile and dynamic roles, in Neem and Navroz has charmed audiences with her exceptional talent and captivating performances. Known for her beauty, grace, and acting prowess, Mawra has carved a prominent place for herself in the world of entertainment.
Her journey began from her modeling days to the silver screen and she also has a Bollywood debut under her belt. She has been nothing short of remarkable, and her contributions to the Pakistani entertainment industry continue to earn her a dedicated fan following both nationally and internationally.
However, the actress remains to be the under-rated one amongst her peers in the industry until now. With back to back spectacular dramas, the actress has gained immense respect and recognition from viewers who are appreciating her work in Neem.
Mawra Hocane Scene in Neem Leaves Viewers Shocked!
A particular scene has been doing the rounds on social media where viewers have lauded Hocane for her exemplary acting prowess. In the scene she is having a panic attack and is unable to breathe, from losing her breath to gasping out loud, she has not uttered a single word but her eyes are doing all the talking instead.
Her portrayal in that scene was not just about delivering lines; it was about conveying emotions and capturing the essence of the character. The scene's viral success is a testament to her ability to connect with the audience and leave a lasting impact.
Here's What Netizens Have to Say:
Mawra's journey in the world of acting is a testament to her commitment to self-improvement and her willingness to take on challenging roles. As she continues to evolve as an actress, her performances are bound to keep audiences captivated and eagerly awaiting her next on-screen appearance.
 

View this post on Instagram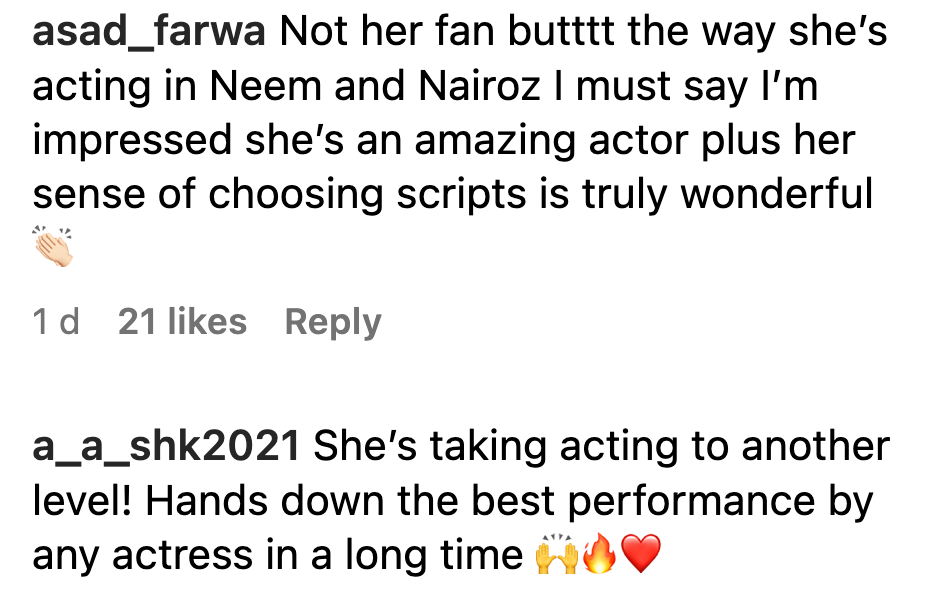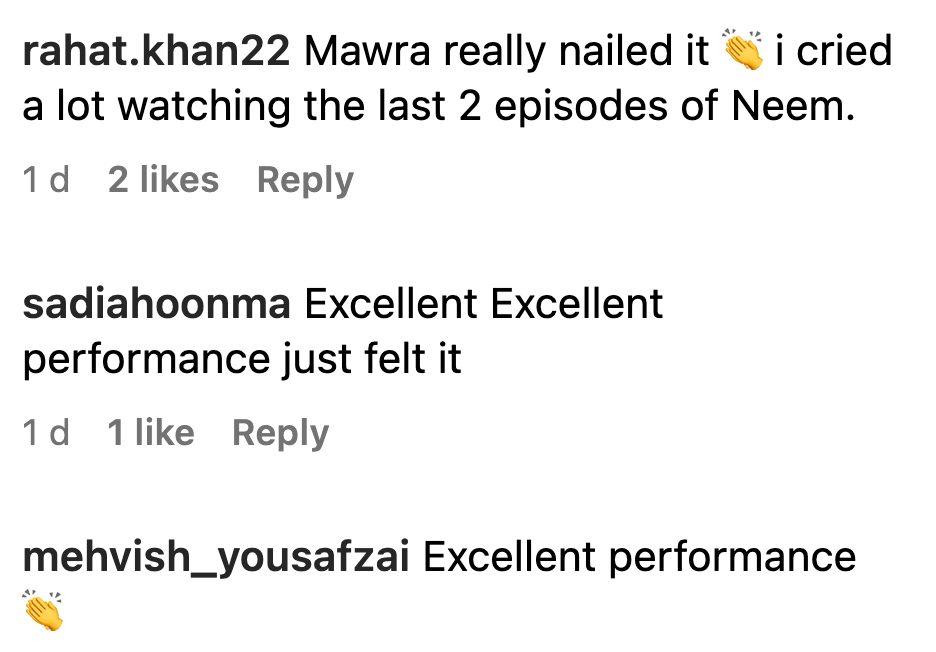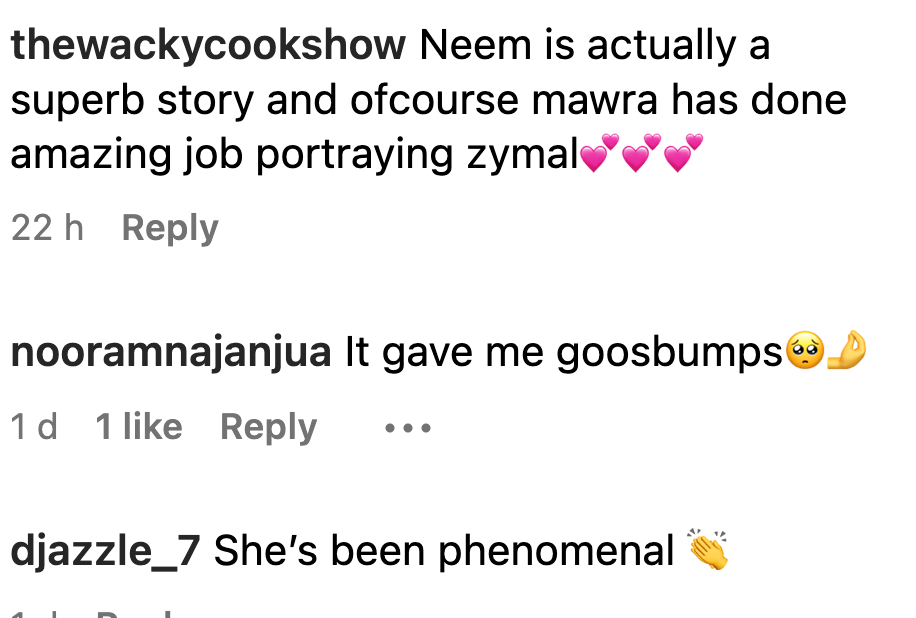 Follow WOW360 for more.