The drama features a bold and confident leading lady, Alizeh, breaking away from traditional damsel-in-distress roles.
The show takes on the issue of toxic rishta culture in Pakistan, emphasizing the importance of a girl's consent in marriage.
Jaisay Apki Marzi' introduces progressive elements as Alizeh arranges a lunch date to meet her potential husband independently, marking a shift in Pakistani television content.
---
---
A new Pakistani drama on air is creating waves across the internet. Gone are the days when our dramas portray the leading lady as the damsel in distress, Jaisay Apki Marzi is paving the way for a young woman who is bold, confident and maintains the perfect balance between all aspects of her life.
The Six Sigma presentation, Jaisay Aapki Marzi is produced by Sana Hamid and written by Naila Jaffri. The cast includes Dur-e-Fishan Saleem, Mikaal Zulfiqar, Ali Safina, Kiran Malik, Javed Sheikh, Ali Tahir, Hira Umar, and Huma Hamid.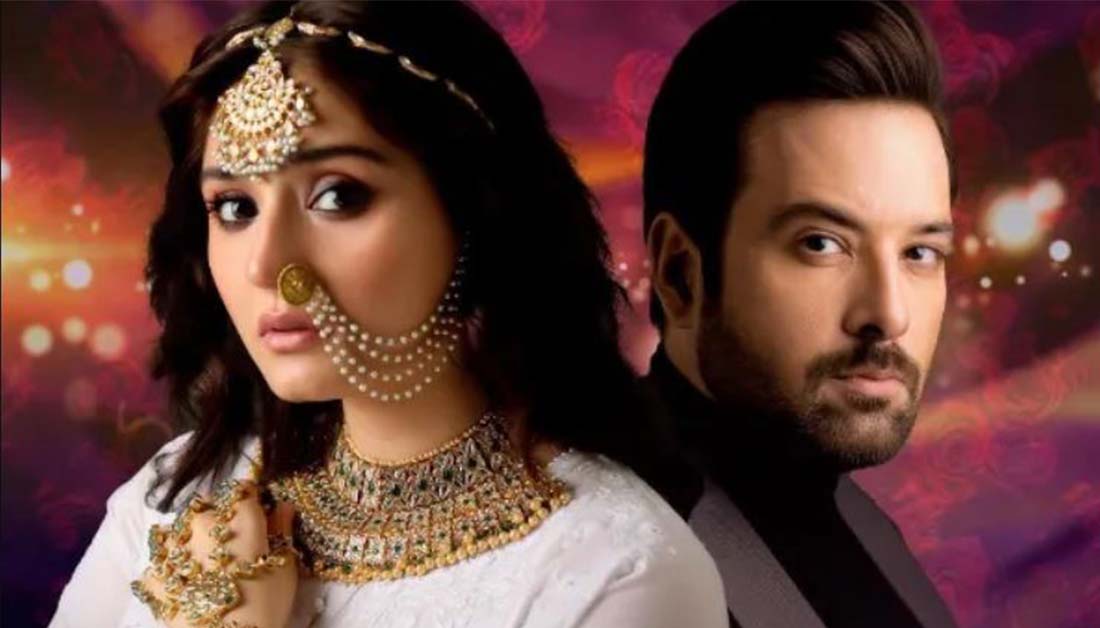 Alizeh Addresses Toxic Rishta Culture on Jaisay Apki Marzi
In a recent episode Alizeh (Durefishan) is seen talking about the extremely toxic 'rishta' culture that unfortunately is still being practiced in Pakistan and across the border too.
Pakistani dramas have often played a significant role in addressing and critiquing various societal issues, including underage marriage, consent for marriage and this time Jaisay Apki Marzi is portraying a number of pivotal issues in the society. In a recent viral clip taken from an episode, Alizeh is seen speakin to her mother about the extremely distressing 'toxic rishta culture' in the country.
She emphasises on how Pakistani families have turned their daughters into show-pieces, brought out for people interested in marrying them. These girls are then questioned not on their intellect but on how well they know their household duties.
 

View this post on Instagram

 
Alizeh goes on to tell her mother about her consent to marry and that she would only marry the boy if she likes him, her right and her consent matters and is equally important. "Mai Khudmukhar larki hu" meaning I am an independent girl – the message this dialogue gives to all those watching is how essential a girl's consent is, while families' wait for baited breaths to see whether the boy will agree to the marriage, it is about time families also ask the girl the same very important question.
She further ask her mother not to worry about her daughters and that she should be proud of raising such strong and independent women.
It is important to note that in the drama, Alizeh is not against 'arranged' marriage but requests for a lunch date to meet the guy herself and get to know him before she agrees to the proposal sent by his family. We love the forward thinking approach that dramas are now showing.
Marriage is not Alizeh's End Goal
As a first for Pakistani dramas, Alizeh was seen lunching with her to-be husband in order to get to know him before saying yes, and she arrives and departs on her own and also offers to pay the bill – a major progressive step for otherwise regressive dramas. It is good to see show-makers in the country step up and raise the bar for the content shown on television to the masses.
While Pakistani dramas often show a career oriented women as one who cannot settle down for marriage, it is different in Alizeh's case as she has career goals of her own where she sees herself as the CEO of her own company in 6 years but at the same time is ready to settle down to,  we're loving the girl boss vibes coming our way.
Follow WOW360 for more.