Time and time again the world has talked about how social media and technology influence young minds. Unfortunately, no matter how many filters you apply or try, bad or negative content always finds a way.
In recent times, Pakistan has seen a drastic increase in alarming kidnapping, rape, assault, and abusive cases. Does social media have a role to play in the growing numbers?
One recent example that can be taken is a video shared by influencer Dananneer. In the video, we see that she has a costume on and is being dragged away (abducted) by the alien.
While the content was meant to be fun and witty, some social media users decided to pollute it.
User @toufeeq_ansari wrote 'I am waiting for part 2 in bedroom' while @nadeem_khan wrote 'ab ho gi pawarii (party)'. User @qasim_x_x_ commented 'ailen andhere main lay gaya, agay samaj gai hogai guyzzz'.
Not only are these comments highly disgusting, but also give us a clear insight as to how awful and negative these individuals are. The sad part is that there are not 1 or 2 but tons of comments that hint at vulgarity.
Here are some more reactions: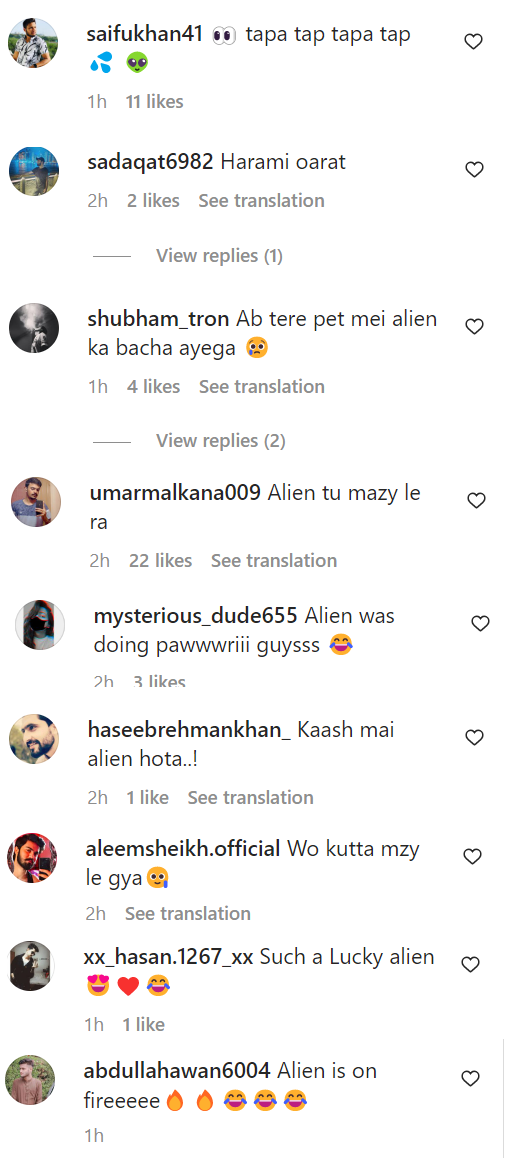 The Video:
In Pakistan, a woman is raped every two hours, according to a Human Rights Commission of Pakistan report. However, Haseeb Khawaja, chief coordinator of the Pakistani Men Against Rape campaign, believes that it is more accurate to say that "a woman is raped [nearly] every 20 minutes."
Moreover, he says that "only 10% of rapes are reported because in most cases women do not report to the police, or their families do not allow them to register cases."
It is highly important to understand that rape culture did not appear overnight. It has been slowly eating away at people, ruining countless lives.
It is high time, we come together as one nation and put an end to the infestation of minds.
Stay tuned to WOW360.
Here's Why Pakistani Dramas with Daughter-Centred Plots Are Depressing & Need to Change