If you have still not watched the popular series The Boys yet, then you are really missing out. Asides from the gory scenes, language and graphic scenes, the show has become quite a sensation.
"The Boys" is a gripping and darkly satirical television series that delves into the world of superheroes and explores the corrupt underbelly of their fame and power.
Set in a world where superheroes are adored and idolized by the public, the show takes a gritty and subversive approach, challenging the traditional superhero narrative.
The show follows a group of vigilantes known as "The Boys," led by the enigmatic and vengeful Billy Butcher, played by Karl Urban. The Boys are determined to expose the deceitful and morally bankrupt actions of the world's most revered superheroes, known as "The Seven," who are controlled by the powerful corporation Vought International.
The team of vigilantes seeks justice for the innocent victims of superhero collateral damage and attempts to hold the corrupt superheroes accountable for their actions.
Here's Who We'd Cast if The Boys was Made in Pakistan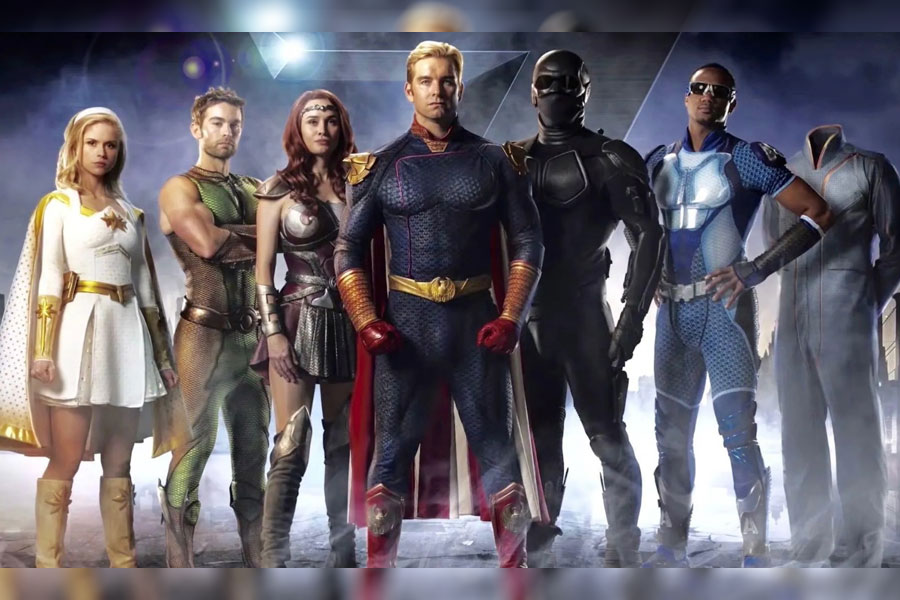 Without any further ado, here's who'd we cast if the show was made in Pakistan:
1. Shamoon Abbasi as Billy Butcher
Shamoon Abbasi would make a compelling Billy Butcher for several reasons. Firstly, Abbasi possesses a strong screen presence and an ability to command attention, both of which are essential qualities for portraying the enigmatic and determined leader of The Boys.
His charismatic and intense acting style would bring raw energy to the character, capturing Butcher's relentless pursuit of justice and his deep-rooted anger towards superheroes.
Moreover, Abbasi has demonstrated his versatility as an actor, excelling in roles that require complex and multifaceted characters. This versatility would be crucial in portraying the layered nature of Billy Butcher, who possesses a mix of toughness, vulnerability, and dark humour.
Abbasi's ability to navigate the emotional depth and inner conflicts of the character would make his portrayal of Butcher nuanced and captivating.
2. Syra Yousuf as Annie January (Starlight)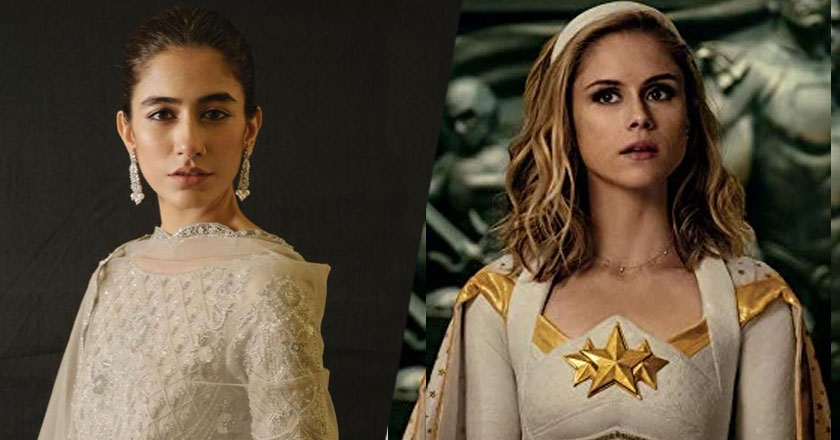 Yousuf possesses a natural charm and a warm on-screen presence, which would align well with the character of Annie. Annie is depicted as a genuinely kind and hopeful superheroine, and Yousuf's ability to convey warmth and empathy would make her portrayal of Annie authentic and relatable.
Annie January undergoes a significant personal journey throughout the series, grappling with disillusionment, betrayal, and her own sense of morality. Yousuf's range as an actress would allow her to convincingly portray Annie's emotional arc, capturing her vulnerability, resilience, and determination.
3. Ahad Raza Mir as Hughie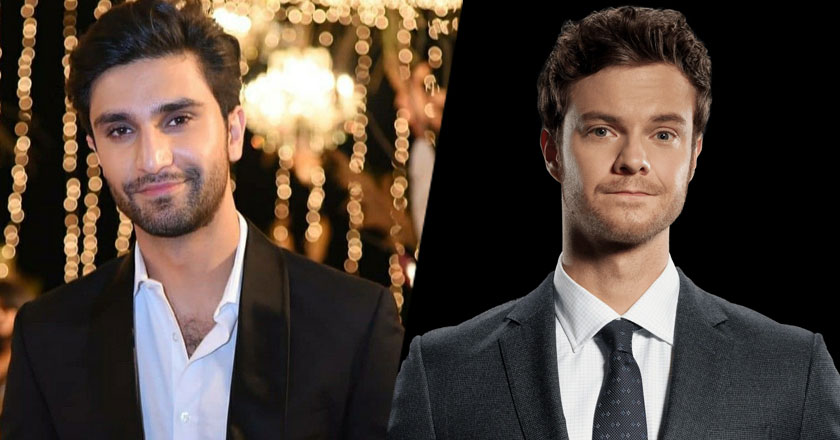 Hughie is a relatable and vulnerable character who experiences a wide range of emotions throughout the series, from grief and anger to determination and resilience. Mir's talent for capturing complex emotions and delivering nuanced performances would allow him to authentically portray Hughie's journey and connect with audiences on an emotional level.
Mir possesses a natural charisma and likeability, qualities that are crucial for portraying Hughie's endearing and relatable nature. Hughie is an ordinary individual thrust into extraordinary circumstances, and Mir's ability to convey vulnerability, empathy, and an inherent likability would make his portrayal of Hughie resonate with viewers.
4. Shaan Shahid as Homelander
Homelander is a complex and menacing character. As the leader of The Seven, he embodies the epitome of a patriotic and revered superhero. Homelander presents a facade of virtue and heroism, but beneath his charismatic exterior lies a manipulative and power-hungry individual.
Homelander is a symbol of unchecked authority and the dark side of a superhero celebrity, using his abilities and status to serve his own interests. He represents a twisted version of the traditional superhero archetype, where heroism is overshadowed by arrogance, cruelty, and a complete disregard for human life.
We believe veteran actor Shan Shahid has what is needed to play the character, not only from experience but also from the presence that he brings to the screen. Shahid would make a ruthless Homelander if given a chance to show his skills.
5. Mehwish Hayat as Queen Maeve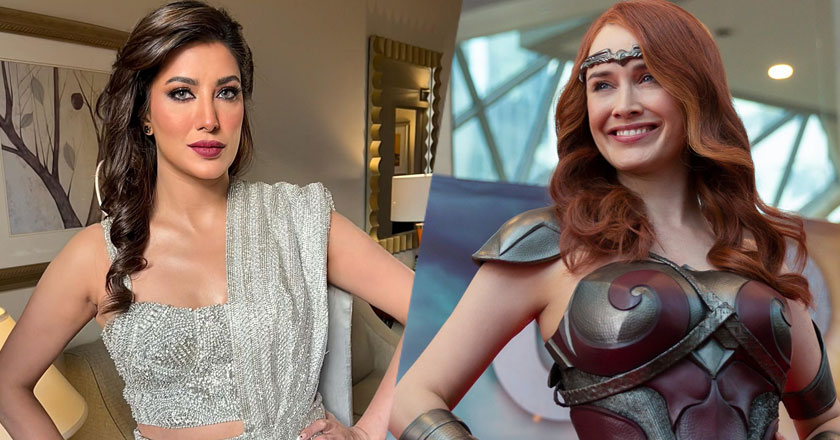 Queen Maeve plays important in helping put Homelander in his place after things start going south. Mehwish Hayat has been seen on television and in movies in powerful female roles, and Ms Marvel is the cherry on top for her. Because Queen Maeve also represents girl power, Hayat would make a great symbol and be our choice for this role.
6. Sheheryar Munawar as The Deep
The Deep is a morally conflicted and deeply flawed character who is initially presented as a member of The Seven, he represents the archetype of the classic superhero with his aquatic abilities. However, as the show progresses, The Deep's character is revealed to be riddled with insecurities and a troubled past.
His journey explores themes of redemption and the consequences of abusing power. The Deep's arc delves into the dark underbelly of celebrity culture and the exploitation of women within the superhero industry. Crawford's nuanced performance captures the complexity of The Deep's character, evoking both sympathy and disdain as he struggles to find his place in a morally ambiguous world.
Sheheryar Munawar will be able to pull off this character with ease. His brilliance in from and behind the camera will make this character a treat worth watching if the show was ever made in Pakistan.
7. Adeel Hussain as Black Noir
Although Black Noir has extremely limited dialogues, in the original series we know he plays an important role as a part of the team, before his brain is turned into smush. Hussain is a versatile actor and can bring real colours to the screen if given a chance, which has been proven time and time again.
8. S3 as Translucent
Translucent is a minor yet pivotal antagonist in the series. He is one of the first ones to go down but his disappearance makes an impact further on the show. A supporting antagonist of Season 1, and a posthumous antagonist of Seasons 2 and 3, Translucent is The Seven's invisible superhero, thanks to his carbon metamaterial skin that bends light and makes him bulletproof.
9. Mani as A-Train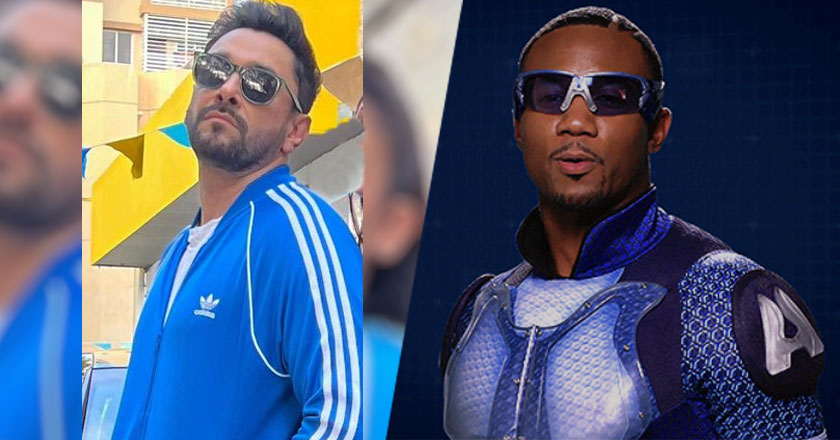 A-Train is depicted as the fastest man alive, embodying the archetype of the speedy superhero. However, beneath his charismatic facade lies a deeply flawed individual consumed by his own ambition and addiction to a performance-enhancing drug called Compound V. A-Train's character arc explores the consequences of unchecked power, the pressures of fame, and the destructive nature of addiction. We believe Mani would do good justice to the role.
10. Zahid Ahmed as Soldier Boy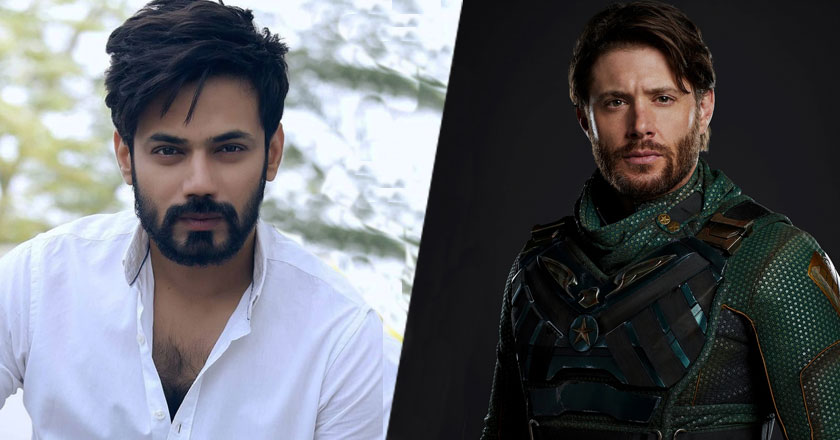 Known for his versatility and ability to delve into complex roles, Ahmed's acting skills would allow him to embody the multifaceted nature of Soldier Boy. With his commanding presence and strong screen charisma, Ahmed could capture the essence of a seasoned and iconic superhero.
Soldier Boy, a legendary superhero with a storied past, carries the weight of his experiences and the toll they have taken on him. Ahmed's skill in portraying inner conflicts and conveying vulnerability would allow him to authentically portray the complex layers of Soldier Boy's personality, presenting a nuanced and relatable performance.
11. Hira Mani as Ashley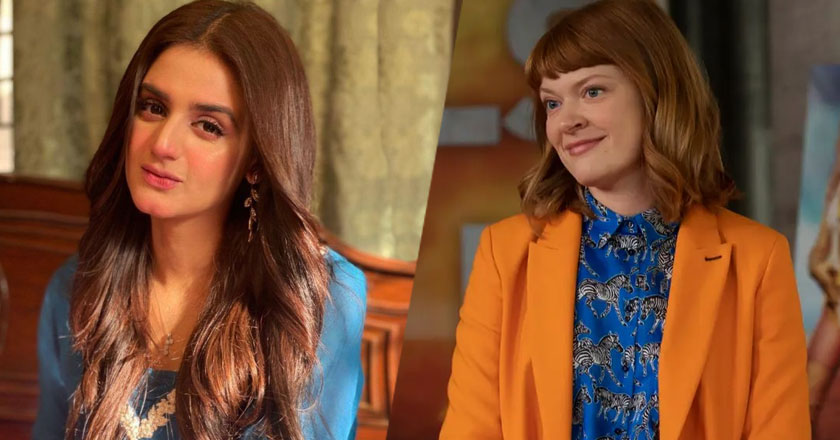 Ashley plays a crucial role in managing the image and reputation of the superhero team. She is depicted as intelligent, resourceful, and fiercely determined to maintain the public's adoration of The Seven. Ashley's character is characterized by her relentless pursuit of success and her willingness to go to great lengths to protect the superheroes' brand. Hira Mani would make a decent Ashley.
12. Hania Aamir as Kimiko
Kimiko is a member of The Boys, a group of vigilantes seeking justice against corrupt superheroes. Kimiko's backstory involves a tragic past, having endured experiments that granted her extraordinary abilities but also left her traumatized and mute. Despite her lack of dialogue, Kimiko's journey unfolds as she navigates a world of violence and seeks solace, forming a strong bond with her comrades.
13. Osman Khalid Butt as Frenchie
As a member of The Boys, Frenchie brings a mix of wit, skill, and a troubled past to the team. He is known for his expertise in weapons and technology, often serving as the group's resourceful inventor and strategist. Frenchie's character is layered with a combination of charm, vulnerability, and a sense of loyalty to his companions. Capon's portrayal captures the intricacies of Frenchie's personality, balancing his light-hearted banter with moments of introspection and emotional depth.
14. Gohar Rasheed as Mother's Milk (M.M)
Gohar Rasheed would be an intriguing choice to portray Mother's Milk in The Boys. With his impressive acting skills and versatility, Rasheed has proven himself a talented actor in the Pakistani entertainment industry. Mother's Milk is a character known for his intelligence, loyalty, and moral compass, and Rasheed has the potential to effectively convey these qualities.
The narrative unfolds with a blend of intense action sequences, complex character development, and biting social commentary. The series explores themes such as celebrity culture, corporate greed, political manipulation, and the nature of power. It delves into the moral ambiguity of its characters, blurring the lines between heroes and villains.
With its unflinching depiction of violence, explicit content, and relentless critique of societal norms, "The Boys" has gained a reputation for its boldness and willingness to challenge the conventions of the superhero genre.
 Share your thoughts with us in the comments below.
Stay tuned to WOW360.