Netflix's Elite is a popular Spanish-language drama series that revolves around the lives of wealthy teenagers who attend a prestigious private school in Spain called Las Encinas.
The first season of Elite follows the story of three working-class teenagers who are given scholarships to attend Las Encinas after their old school is destroyed in an earthquake.
As they navigate the challenges of fitting in with their new classmates, they become entangled in a web of lies, secrets, and scandals that ultimately leads to a murder mystery.
If you're a fan of Netflix's Elite, you might have wondered who would be cast in a Pakistani version of the show. We have put together a list of potential actors who could play iconic roles in a Pakistani adaptation of Elite.
Who'd We Cast if Netflix's Elite was Made in Pakistan
 Hania Aamir as
Marina Nunier 

We have absolutely zero doubts about the fact that Hania Aamir can give a rocking performance as the troubled girl who ended up turning up dead. Known as Marina in Elite and Suhani in Class, this role is one of the most important characters in the show who, although she lives a short life, has somehow not only brought all characters together but also has kept the suspense intact with her untimely demise.
Khushhal Khan as Samuel García Domínguez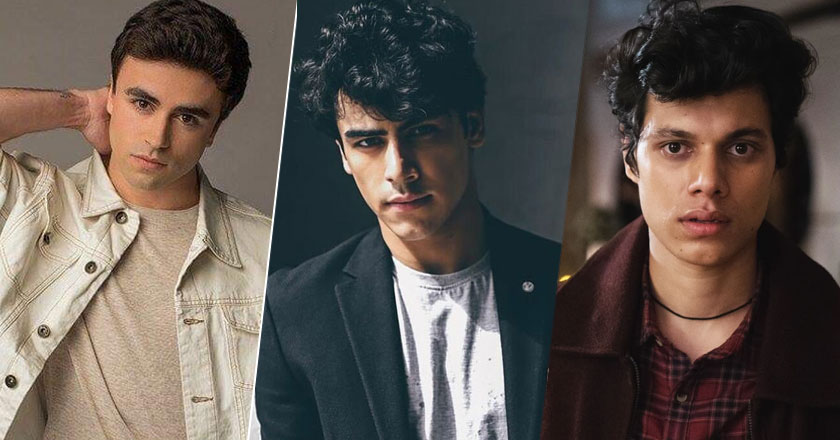 Samuel aka Dheeraj is also one of the main roles, and of course, we'd love to see none other than the fine-jawed boy Khushhal Khan take over. The character is one of the scholarship students who is considered an outsider at the prestigious school where only the children of the rich and as the name hints 'elite' study, or more like overdose and goof off.
He is head over heels in love with Suhani or in this case, Hania Aamir! But, also one of the main suspects in her murder, and the police are not willing to cut him loose.
Hamza Sohail as
Guzmán Nunier

Guzman aka Veer is Marina aka Suhani's over-protective brother who is the King of the jungle as well (in this case the school). His father is a filthy rich businessman and has all the money in the world, which he has no problem flaunting. He has an ego that will not go away anytime soon, and although he is in a relationship, he starts developing feelings towards another scholarship student.
Junaid Jamshed Niazi as
Christian Varela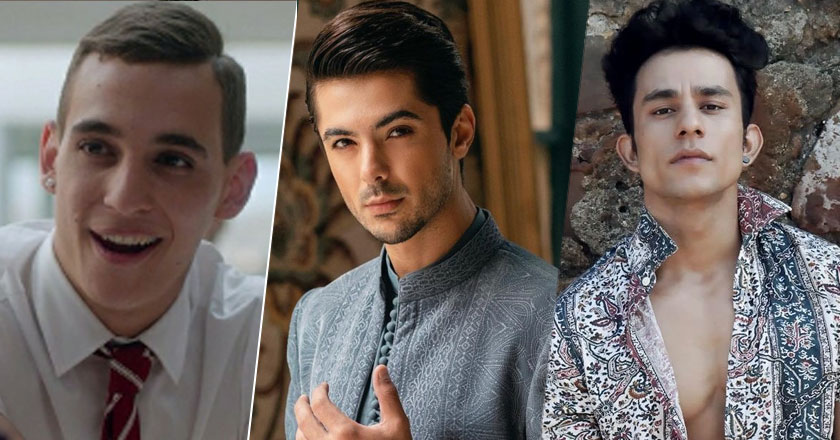 Christian's role in Elite (or Balli from Class) can be painted as the most colourful role throughout the series. Although he is also one of the 3 scholarship students who have no place amongst the richie rich, he does not shy away from being himself. Eventually, he finds himself in a (super weird) open relationship with the characters, and guess what, he knows who the killer is!!
Ahad Raza Mir as
Nano García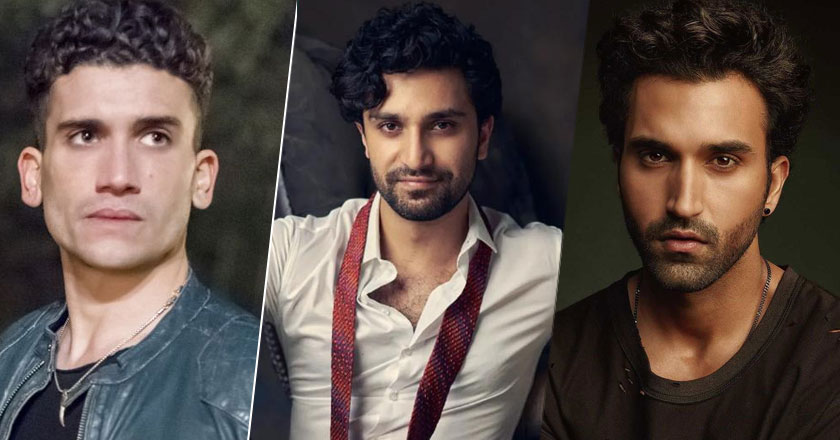 Not only is Samuel head over heels in love with Marina, but so is his brother Nano aka Neeraj! We can not think of a better casting than the very handsome, talented, and again good-looking Ahad Raza Mir! In the Pakistani version of Netflix's Elite, Khushhal Khan and Ahad Raza Mir are brothers who are in love with the same girl (Hania Aamir), however, it is this bad boy who ends up winning her heart!
Shuja Asad as
Polo Benavent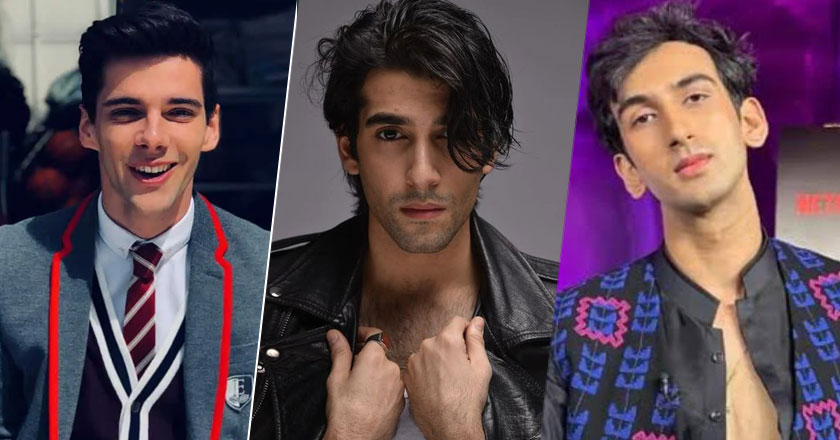 Polo is also one of the main characters who eventually became the subject of mass hate following the murder of his fellow classmate, Marina (Hania Aamir). Polo is in a serious relationship, but his partner is bored and decides they need some more excitement, so she convinces him to be involved in an open relationship in which she can enjoy a physical relationship with both the rocking men, but when she catches him carrying out sexual activities without her, she decides she cannot be in this spiralling relationship and decides to call it quits.
Kinza Hashmi as
Nadia Shanaa
Nadia is the last scholarship student who is sent to the elite school. She is the most brilliant and ambitious one, a class topper, tries to be a know-it-all, and is also a victim of Guzman and Lu's plan, but ends up falling for her instead. Nadia remains immune to his charms but starts to warm up to him.
Talha Chahour as
Ander Muñoz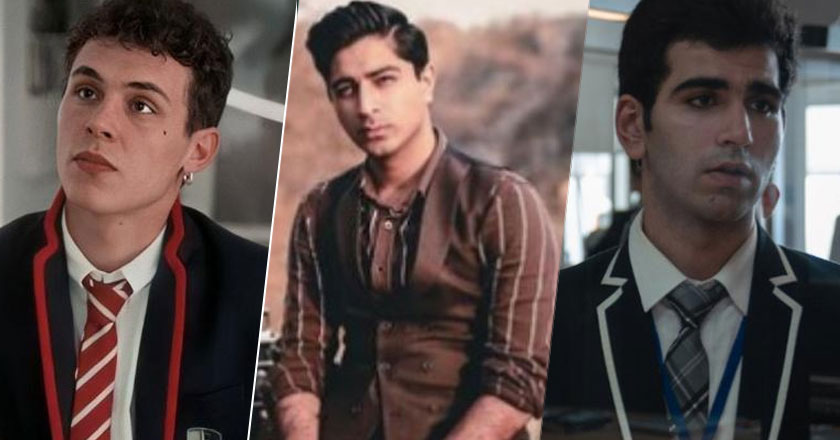 Ander and Polo (Shuja Asad) are Guzman's best friends, which means they are loyal to him, so every time he says it's time to beat up someone, they grab their bats and start knocking others around. Moreover, Ander is not as wealthy as the other Elites, but he is popular and gets by. He is the son of the principal and has a secret relationship with Nadia's brother Omar (which is not really a secret at all).
Alizeh Shah as
Carla Rosón
To play Carla on Netflix's Elite, we'd hire the gorgeous Alizeh Shah in no time. Carla is Polo's ex and Christian's friend with major benefits. She is shown as a sex freak but has a softer side to her which is shown a bit more subtly throughout the show. However, the twist comes when a valuable item is stolen from her house which could land her father in jail, and she is ready to take it back.
Tabish Oza as
Omar Shanaa 
Omar plays Nadia's brother in the series, who is eventually revealed to be gay and in a relationship with Ander (Talha Chahour). He is a misfit who sells drugs to keep up with his family's expenses and one of the main areas where he peddled was around the school because the kids were really into drugs. But that eventually backfires for him and his parents think the only way to bring their son back on track is to marry him off.
Jannat Mirza as
Lu Montesinos
Lu strives to be the best and is highly competitive. When Nadia arrives, Lu, used to being number one in her class, sees her as a threat and complains to the headmaster and her teacher about Nadia's hijab due to her prejudice against Islamic culture. She loves blackmailing people, is Guzman's girlfriend and is willing to do whatever it takes to remain the King's Queen, and the school topper.
Sheraz Sikandar as
Valerio Montesinos
Valerio is Lu's paternal half-brother. He was sent away to boarding school throughout season 1 but makes an appearance on screens in season 2. He is somewhat of an elusive character on the show and frequently seems to have his own agenda.
Sabina Syed as
Rebeka Parrilla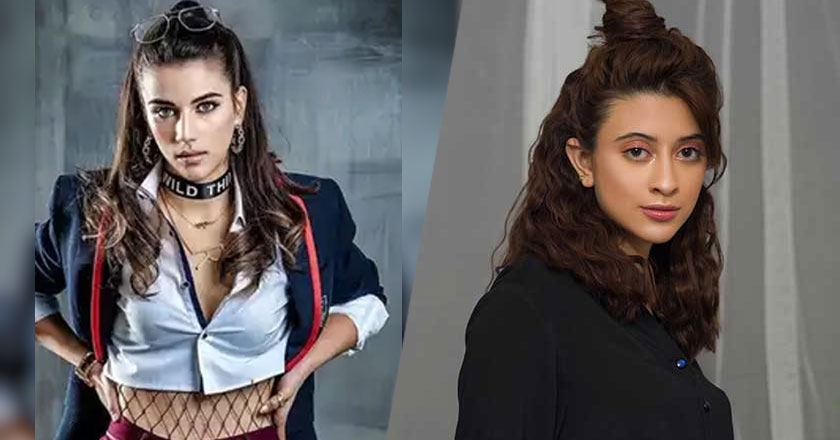 Rebeka is a new student at the school in the series. She is also a misfit who doesn't easily gel in with the rich kids due to her poor financials and background. her mother eventually had to "look for a business that had little to no competition", and entered the drug world.
Cayetana Grajera – Urooj Shamim
Cayetana works to hide her poor background. She steals fancy clothing from cleaning clients to try and pose as someone who can afford designer clothing to gel in with the crowd. She forces her mother to keep her secret, even though her mom works at the school but because of her daughter, she is unable to give their relationship a name in public.
Watch Netfix's Elite Trailer Below:
Do you agree with our casting? Share your thoughts on the article about Pakistani actors who play Netflix' Elite characters in the comments below.
Stay tuned to WOW360.
Also Read:
Group of Lahore Students Allegedly Attack & Torture Female Student