Wahaj Ali is winning hearts with consecutive appearances on television
Viewers have some mixed feelings about the drama serial Jurm
The final episode leaves an impactful message about responsible reporting
---
---
Pakistani sensation Wahaj Ali has been winning hearts with back-to-back appearances, however, we have a few mixed feelings in regard to his appearance in the drama serial Jurm.
Written by Yasir Shah, Jurm is about a newlywed couple out on a date when things turn south. The husband becomes the suspect in the disappearance of his wife.
Although it took some time for the show to lift off on a promising note in episode 1, we were expecting it to leave us stunned by the time we hit the climax, but somehow drama serial Jurm falls a little short.
The concluding episode of Jurm appears completely disconnected from the narrative it purportedly built up until the third episode, requiring us to spend a considerable amount of time comprehending its contents.
The ultimate revelation regarding the actual events of the incident's night proved to be remarkably mundane, leaving us perplexed and anticipating a potential plot twist.
This television series imparts two valuable lessons: it is crucial to refrain from slandering individuals without substantial evidence, and it is essential to conduct thorough background checks before hiring employees.
The plot of Jurm captivated viewers from start to finish, culminating in a realistic conclusion. It vividly portrays the growth and resilience of Daniyal's character, exemplified by his ability to deceive his father over the phone and eventually come to terms with the truth.
One of the biggest shocks was that no fan had expected the short series to end soo soon, that too after just 4 episodes. Here's how social media reacted:
Social Media Reacts to Drama Serial Jurm Coming to an End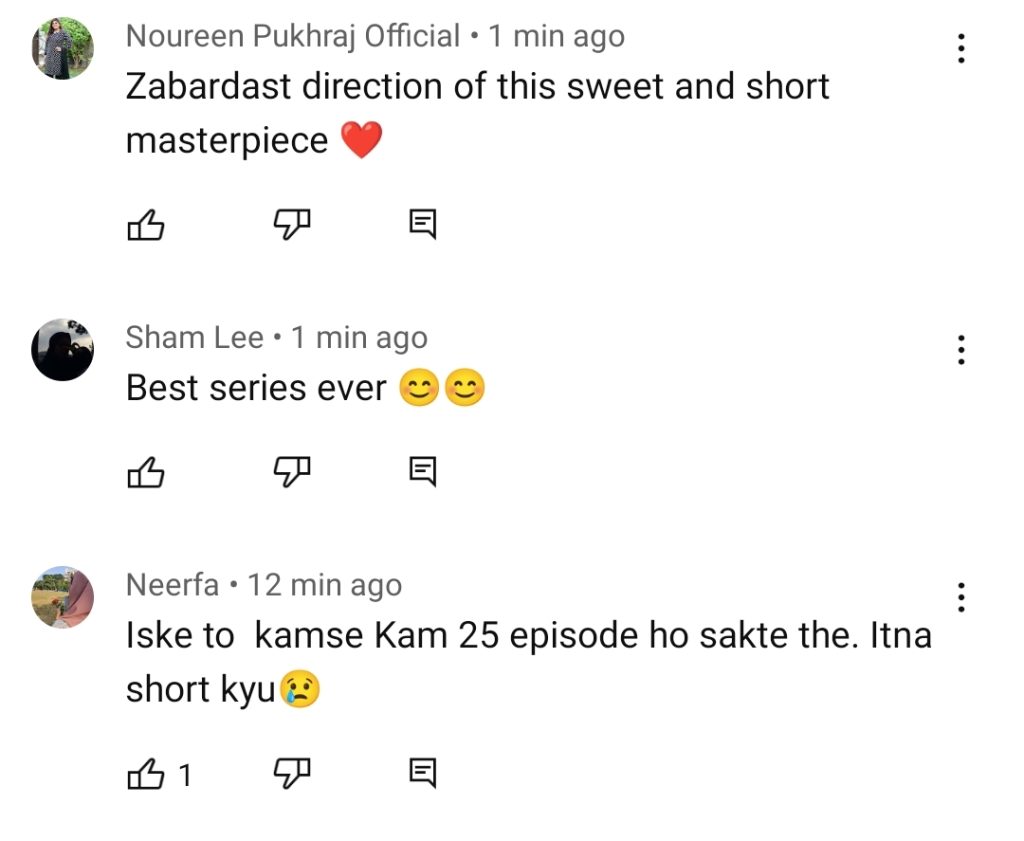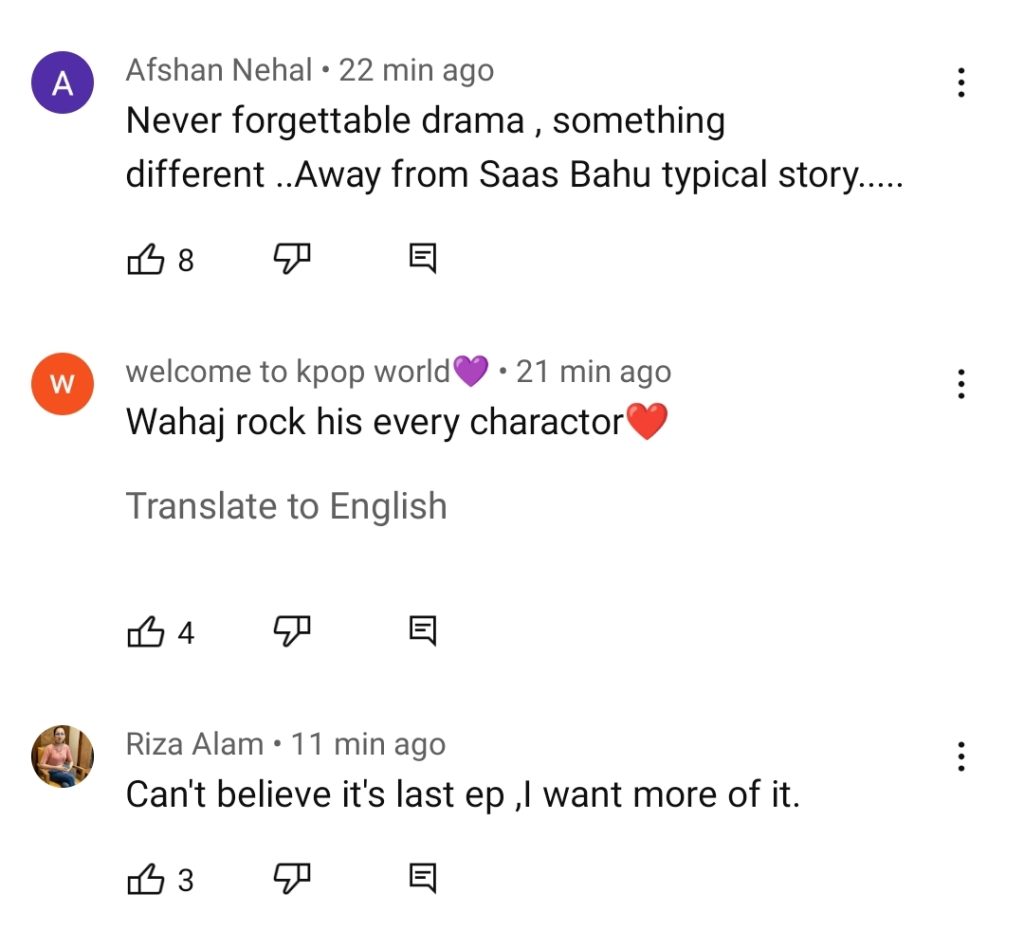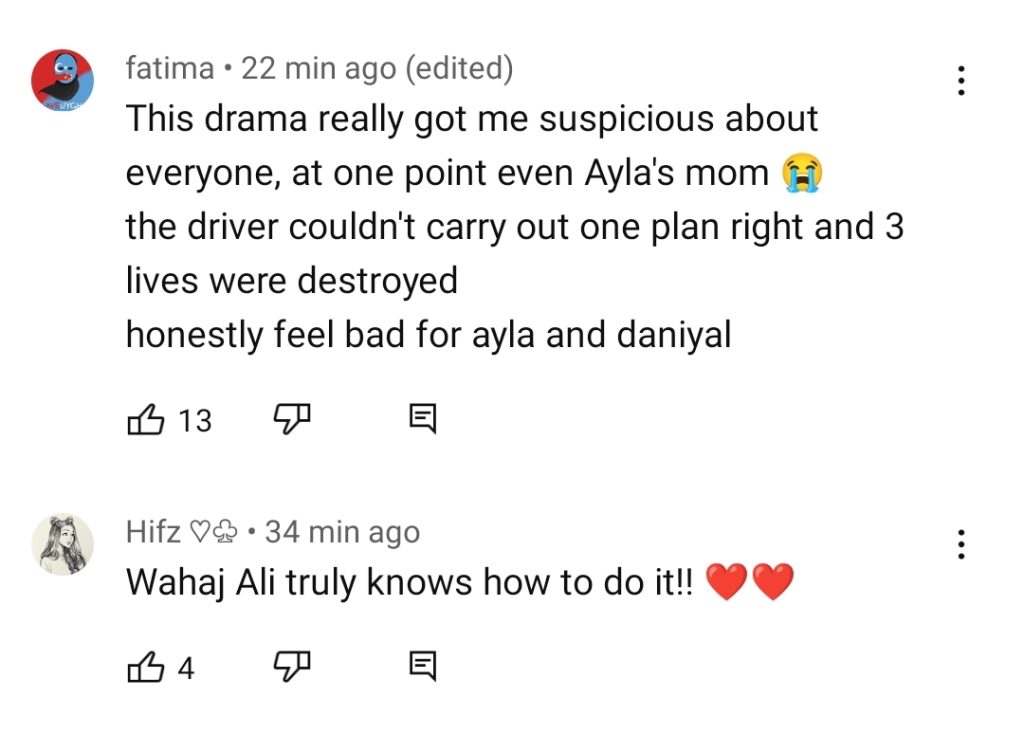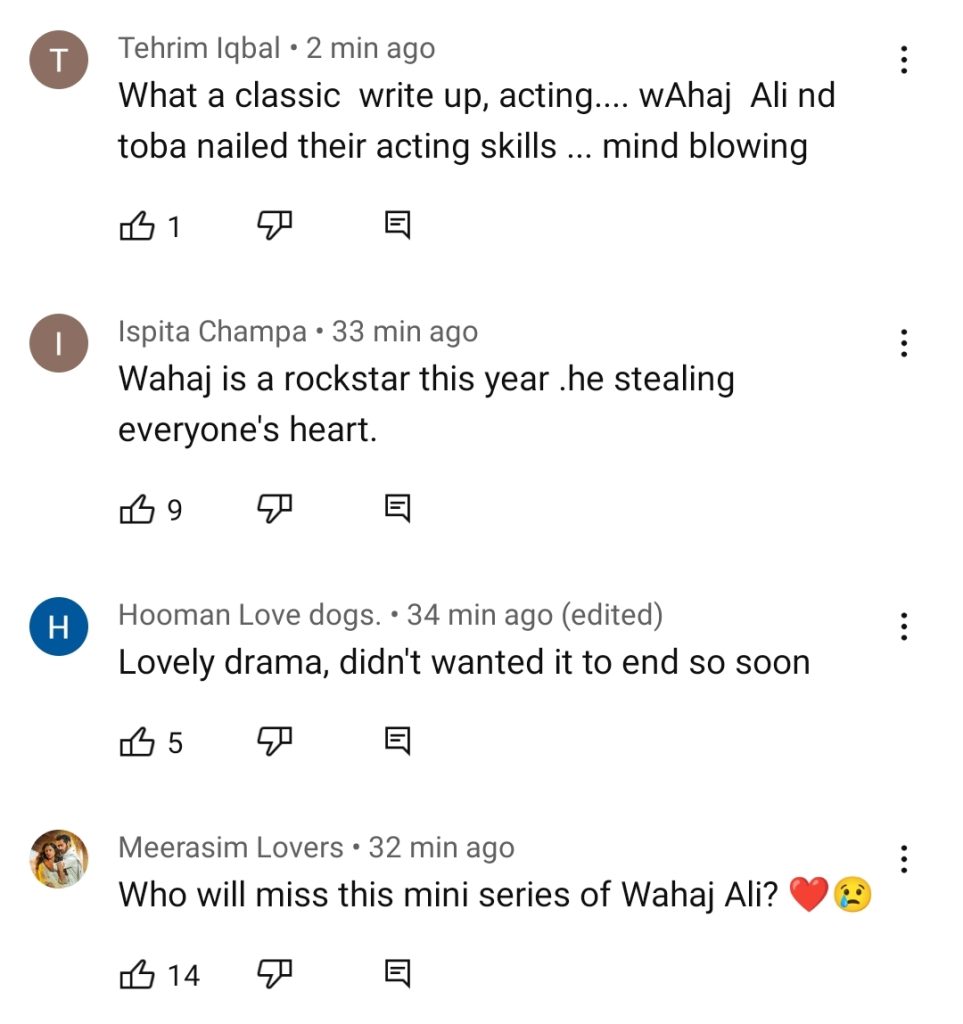 Responsible Reporting
Mehreen Jabbar's thriller series Jurm gives a few important lessons, asides from background checks of employees, the series highlights the importance of responsible social media posting.
Time and time again, people have been informed about how toxic social media can be, not to forget manipulative.  Irresponsible posting can have severe repercussions, impacting individuals' lives in numerous ways. It can ruin lives and the importance of practising responsible online behaviour.
Cyberbullying and Mental Health: One of the most prevalent issues arising from irresponsible social media posting is cyberbullying. Hurtful comments, insults, and harassment can easily spread across platforms, causing tremendous emotional distress to the victims. Cyberbullying can lead to anxiety, depression, and even suicide in extreme cases. Unkind words posted without thought can haunt someone indefinitely, leading to severe mental health consequences.
Damage to Personal and Professional Reputation: The internet has an incredible memory, and once something is posted online, it can be challenging to erase. Irresponsible social media posts, such as offensive remarks, inappropriate photographs, or controversial opinions, can damage an individual's personal and professional reputation irreparably. Potential employers, clients, or educational institutions often conduct online research, and a single thoughtless post can jeopardize future opportunities and relationships.
Legal Consequences: What many individuals fail to realize is that their online actions can have legal implications. Posting defamatory statements, sharing confidential information, or engaging in online harassment can lead to legal actions, such as defamation lawsuits, invasion of privacy claims, or charges related to cybercrime. Uninformed social media users may find themselves entangled in legal battles that can drain their financial resources and tarnish their records.
Compromising Personal Safety: Sharing excessive personal information on social media, such as home addresses, daily routines, or vacation plans, can have severe consequences for personal safety. Irresponsible posting can attract the attention of cyber stalkers, thieves, or other malicious individuals who may exploit the information for nefarious purposes. Protecting personal privacy is crucial to safeguarding oneself from potential harm.
Impact on Relationships: Social media posts can also strain personal relationships. Sharing private details or engaging in public arguments with friends, family members, or partners can create rifts and lead to irreparable damage. The lack of face-to-face communication often amplifies misunderstandings, and posts made in the heat of the moment can cause long-term damage to relationships.
Have you watched Jurm yet? Share your thoughts with us about the serial in the comments below.
Stay tuned to WOW360 for all the latest news and updates.