Growing up, many of us have heard tales of princes and princesses throughout our childhood. For most, Disney was the go-to happy place and we used to see ourselves in their iconic characters such as Cinderella, Ariel, or Belle.
However, when we were young and naive, we always saw that each princess had the perfect hair, perfect eyes, and the perfect body. Soon, we started to question if there was something wrong with us because unlike them, we weren't perfect.
With time, men and women have come together to nip body-shaming in the bud and to share the awareness that it is not okay to make fun of plus-sized individuals. Over time, we have finally seen body positivity being adopted by brands, and now by Disney.
For the first time ever, Disney has introduced a plus-sized female protagonist that has gone viral! 'Reflect' is a Disney+ short film about a ballet dancer's journey in overcoming her battle with herself (reflection) as she tries to overcome her fears and self-doubts by channelling her inner strength.
'Reflect' is a part of Disney's Short Circuit series of experimental films that specifically focuses on body image and the importance of acceptance (self and otherwise).
The announcement read: "Disney has released a new trailer for a brand new original short, "Reflect", which is from the second season of "Short Circuit Experimental Films" from Walt Disney Animation Studios.
An all-new Short Circuit Experimental Film has arrived! Stream "Reflect" and all the Short Circuit Experimental Films by Walt Disney Animation Studios artists now on @DisneyPlus. 🩰 🎆 pic.twitter.com/c0gw5U4ecc

— Disney Animation (@DisneyAnimation) September 14, 2022
Social Media Celebrates Disney's First Plus Size Protagonist
Here's how social media felt about it:
Survivors and current sufferers of body dysmorphia have spoken up, proving how important seeing yourself and your experiences in films like this are to recovery and inclusivity.
"As someone who's dealt with and still deals with this, it's very comforting to finally see it being depicted," one TikTok user has said. Another posted: "I wish I could have seen this when I was younger! But so happy things are changing!"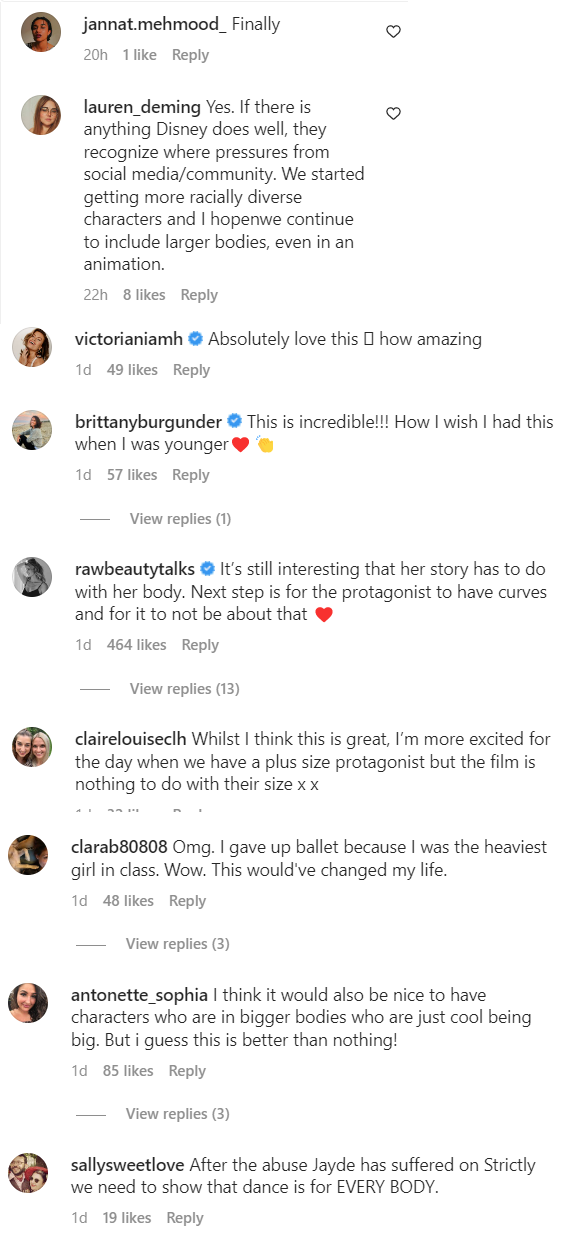 What are your thoughts on this new character? Share them with us in the comments section below.
Stay tuned to WOW360 for more news and the latest updates.
'Turning Red': a New Hollywood Movie by Pixar Tackles Teen Taboo, Menstruation