Samar Khan, an award-winning female cyclist recently shared a video on twitter, sharing her personal account of sexual harassment on the busy streets of Islamabad.
Hailing from Dir area of ​​Khyber Pakhtunkhwa, Samar was reportedly harassed on the streets by a biker, while she was cycling right in the middle of the road. She revealed in her rather upsetting video that she while she was cycling on the First Road, when she was harassed.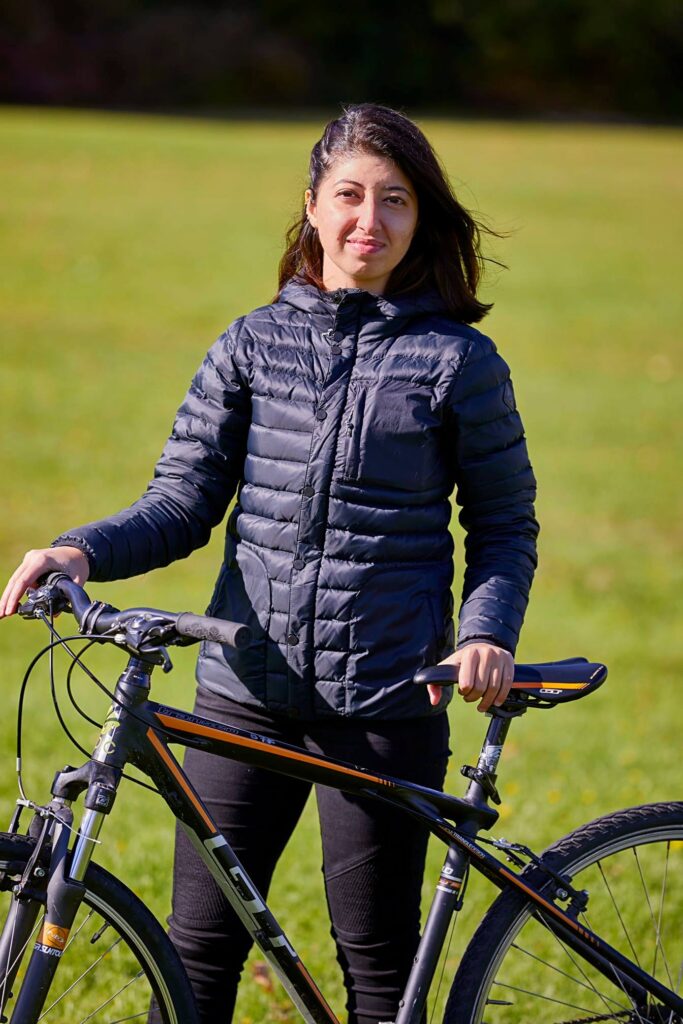 I was cycling right here in Islamabad, when an office going man (on bike) approached me – he slowed down, groped me from behind, moved his hands on my back and ran away, said Samar.
She said she has always promoted and encouraged bicycle riding among women but agreed that it is not safe.
You have to own it and be very stubborn. I tried to chase this man on a bicycle, but he escaped, she further went on to say.
Watch the full video below:
Samar Khan, award-winnig Pakistani cyclist, sexually harassed while cycling in Rawalpindi.

Last night, a mother of two kids was gang-raped on Lahore motorway in front of her kids. Another 5-years-old girl was raped & burned to death in Karachi, last week. pic.twitter.com/w0luFst4Pp

— Akif Khattak 🇵🇰 (@iamAkifKhan) September 10, 2020
The cyclist did not blame anyone; she said she is neither blaming the men nor the government, but she had one question to ask. She wanted to ask all the sexually deprived men out there what pleasure do they get out of touching a girl on the street and committing such vile acts?
She went to ask how people can choose to ignore a public harassment incident and walk away?
She revealed how 3 to 4 people saw this happening, but no one stopped to help her.
After the video of the female cyclist went viral, the Islamabad Police has stated that they are looking into the CCTV footage and investigating the incident with the help of cameras. The police claims, they will catch this person soon.
خاتون سائیکلسٹ کوہراساں کرنے کا معاملہ

متعلقہ SP اور SHO تھانہ انڈسٹریل ایریا نے متاثرہ خاتون سے بذریعہ فون رابطہ کیا اور وقوعہ سے متعلق تفصیل حاصل کرلی گئی ہے۔پولیس CCTV کیمروں کی مدد سے وقوعہ کے متعلق تفتیش کررہی ہے۔وقوعہ میں ملوث شخص کو جلد قانون کے کٹہرے میں لایا جائے گا

— Islamabad Police (@ICT_Police) September 11, 2020
Khan, who was also a WWF ambassador, is a Pakistani cyclist and the first woman to ride her bicycle to an elevation of 4,500 meters Biafo Glacier in the Karakoram Mountains of Gilgit Baltistan.
The harassment occurred just a day after the devastating motorway incident that has shook the nation.
How long till we tell our women to stay indoor because it's not safe outside? How many more murders, rapes and harassment cases will it take for someone to finally take a stand and put an end to this? Being a woman, I am revolted, sickened, and to be honest, very scared.
Have something to add to this story? Share in comments below.
Stay tuned for more articles and updates.