It is hard maintaining friendship in the world of showbiz. Wrapped in glitz and glamour, it is difficult to figure who is genuine and who is a 'foe in sheep's clothing'. So when it comes to celeb friendships, especially female celeb friendships in the media industry, it isn't easy differentiating between the superficial and the real. Especially when they aren't too vocal about it on the mainstream media.
That's where Instagram plays an important role. It is refreshing to see so many female Pakistani actresses hanging out with their other celeb friends; vacationing together or just chilling at home. Who doesn't need a best gal pal?  A shoulder to cry on in hard times and a party-pal when things are smooth and fun. And these celebrities are no different!
Some have even chosen to work together, because it's always fun to have your bestie around at work, isn't it?
Here are seven female celebrity BFFs who are true friendships goals! 
1. Mahira Khan & Feeha Jamshed
Mahira Khan and leading designer Feeha Jamshed have been friends long before they made it big in their respective professions. The stars' friendship has grown and gotten stronger over the years, and the two always have each other's backs when met with a controversy.
Mahira Khan is often seen wearing dresses designed by her best friend, Feeha and not only because they are designed by her but because she loves her designs. 
2. Sajal Ali & Zara Noor Abbas
Knowing each other for over a decade, Sajal and Zara have actually grown up together. The two divas share a very special friendship. Infact, in an interview Zara revealed, she calls Sajal 'chota don' because of her fantastic energy, at work and outside.
Zara further went on to call Sajal Ali an institution of acting and how she has learned so much from her.
3. Saba Qamar & Kiran Haq
Saba Qamar and Kiran Haq have been best friends for many years now.  They have the kind of friendship which is really hard to find especially in the showbiz industry. It is refreshing to see two co-stars to be such close friends, without any rivalry or jealousy.
The two were  BFF goals when they spent EID together in 2018 wearing exactly the same outfits. They even vacaton together and keep showering one another with lots of love.
4. Minal Khan & Kinza Hashmi
Both having a very high fan following on social meida, Minal and Kinza are ultimate best friend goals. Although they are quite active on social media, they like to keep their friendships private.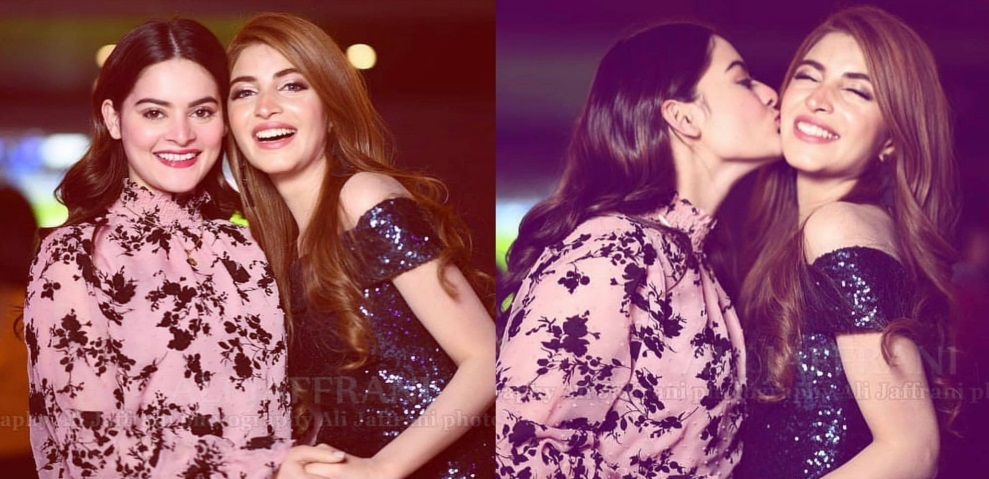 The two even spent Eid together this year, despite the lockdown- goes to show the friendship has risen up to 'family' level.
5. Sadaf Subzwari & Mehreen Syed
These two fashionistas have always been seen together at parties and get-togethers. Hailing from the modeling industry, the friendship goes way back. Mehreen even sent out a public congratulatory message to Sadaf on her nikkah with Shahroze Subzwari amidst the whole Syra & Shahroz divorce fiasco.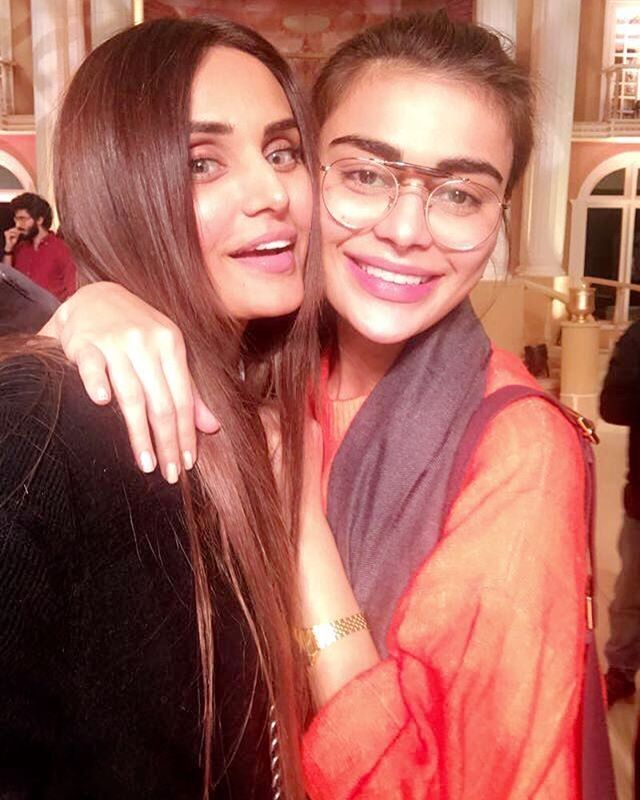 6. Rubina Ashraf & Saba Hameed
Two iconic actresses of the Pakistani media industry, it is no shock that they have a strong friendship that dates back to their early days in the drama world.

7. Suboor Ali & Sadia Ghaffar
Saboor Ali and Sadia Ghaffar seem to be two peas in a pod! Suboor on Sadia Ghaffar's wedding was literally bridesmaid goals- the way she cared for her and showered her with love, it was obvious they are more than just co-stars.
What blossomed gradually and overtime, has now turned into a very special friendship between the two divas.
Which celeb friendship are you rooting for the most? Share your comments below.
Stay tuned for more interesting articles and updates?