Are you ready to reveal the gender of your unborn baby?  Whether you plan to take the perfect picture for Instagram, throw a gender announcement party, figure out the perfect way to surprise your family and friends or make a blue or pink treat, we have got all the details you will need to host the perfect party!
If you don't know,  gender reveal parties are becoming extremely popular because of the various themes people come up with to reveal the gender of their baby. After reading up today's article, you will totally see why and instantly jump on to the bandwagon.
Here are a handful of fun yet unique gender reveal ideas.
1. Gender Reveal Smoke Burnout
These gender reveal tires spinning is the best! With this epic  burnout tire pack, sit in your car (or motorcycle) and let the wheels release either blue or pink smoke. This classic gender reveal idea will definitely turn out to be a great surprise.
2. Light Up The Sky 
Nothing like using sparkling lights in the night sky to reveal gender of the baby in a creative way. This can be more surprising if you're revealing your baby's gender on New Years Eve along with fireworks.
3.  Surprise With Your Sonograms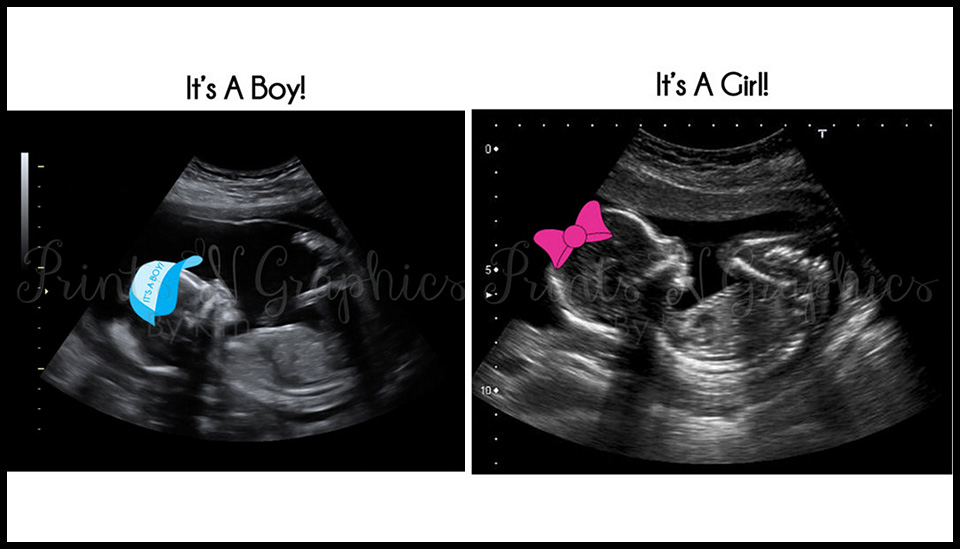 Sonograms are the most meaningful and special since it's the first ever sneak peak you get of your little one. Just add a pop of color according to the gender, use a cute wooden or colored frame.  You can also add adorable little stickers and embellishments to your sonogram and viola! You're ready to show it to the world.  You can even add onesies along with a cute hat. We just can not deal with the cuteness here!
4. Gender Reveal Paint Guns
Wear white to your gender reveal party and arm your friends with paint guns filled with blue and pink paint. Just like these two joyful parents to be celebrated their gender reveal party and as soon as guests went to town, they discovered that it's a boy! It's one of the most fun gender reveal ideas you can come up with.
5.  Gender Reveal Cupcakes
This is one of the best gender reveal ideas! You can fill the inside of the cupcake with pink or blue frosting or sprinkles. As soon as your friends and family bites into this yummy treat, they will instantly be surprised. Adorable, isn't it?
6.  Ferris Wheel Gender Reveal
Two lovebirds had their gender reveal at the National Harbour and the Ferris wheel was put on a light show of pink and blue, which initially changed to a solid pink, revealing that they are having a girl. Isn't this this sweetest most beautiful gender reveal idea ever?
7. A Gender Reveal Taco Party
If you want to keep it fun yet casual gender reveal, then throw a "Lets a Taco-Bout a Baby" party. For the decoration of the party, keep the letter banner gold like the one in the picture above. Whether you're having a baby girl or a baby boy, as soon as the comes to announce the gender to your to guests or family, serve tacos and surprise everyone.
8.  Gender Reveal With Candles
Revealing gender using candles is one of the most simplest and sweetest ideas. You can get the candles customized according to your liking with your personalized design and customized note.
Which one out of all the gender reveal ideas did you like the most? Let us know in the comments below.
Stay tuned for more articles and updates.