Amna Khatib Paracha is the chief digital officer of Group M. She introduced the digital wing for Group M back in 2014 and has been in the digital field for the last 10 years. She's a dynamic person, focused on career acceleration, even helping women who have come into this field. She has many plans on how to further empower and support women, particularly in the industry in which she is. She familiarised us with her knowledge and views exclusively on LEADHers while speaking to our editor in chief, Farhat Kapadia Mehboob. She talks about how women can have it all at length where a society restricts them to and various other interesting points.
You launched the Group M digital practice in Pakistan in 2014 and provided leading digital solutions. Were you the first to do this in the industry? What made you realise its importance at the time?
Entry into the digital market was a little slower for Group M or a little later than the rest of the industry but when we did come in 2014, we changed the way things are happening. Before Group M came into the market, the focus was born on social media. And you know, how do we have your presence on social assets.

So when Group M came, we moved it towards performance and paid media. There was a shift change in how digital was taken, and digital is taken just as Facebook posts. So that was the change we made when we came in.
What made you realise the importance of digital at the time?
My entry into digital was purely by chance. So I was in media for the longest time and traditional media, what we call it now, but I wanted to do something different, staying in the same field of media and working with the same set of clients. I wanted to do something different, and it was actually by chance that I came into digital.
What has been your career path? Traditional corporate or moving between companies?
I have moved between a few companies, not much because the places that I worked with I thought were the best in what I was doing. So either you move to another company when you think that there's something better to be offered. I started my career at Interflow. That was the time I started to take it. Then I moved towards my Mindshare, and I was here for good eight years. Then I moved for five years to other places. I was with Pak Media Communication for six months, and I set up the McCann office in Pakistan for media and then I moved towards Converge. That is where my digital journey started. So I moved about a few places, but then after five years, I returned to my home ground, which was, you know,  Group M and I've been here since then.
What do you most enjoy about your work?
That every day is a new day. Every day is a new thing to learn. And there is so much learn that I mark things that I have to watch but by the next day I have like 10 more things that I need to see. So the most interesting thing is that every day there's something absolutely new every day, which I did not know about.
What do you consider to be your greatest strength?
I would say my greatest strength is, I'm good at networking. So that is something I really have put the effort in. To get to know the people, get to know people around me and create that network around me. It really helps. It helps you get into the right places, the right people, right conversations. Networking, I think, is one of my strengths. I would say leadership in terms of choosing the right team, delegating the right product projects, which means that they are capable enough that I'm delegating. So I think leadership skills, and I would want to say that I am also a visionary strategist, which means that I can foresee what are the things where we need to be strengthening ourselves and what are the things that would come up into the market, which will become more important. Understanding of picking up the cues before this actually happens and being ready for it, when it comes.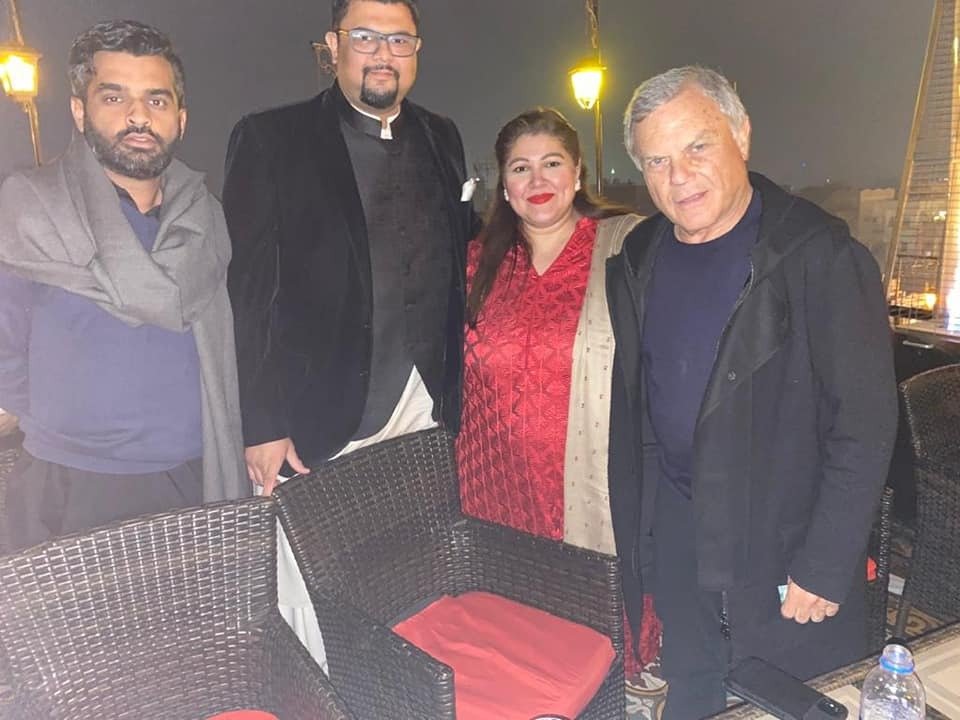 Women don't become successful alone; who would you say has nurtured/supported your talent?
Women we need a support system around themselves and I've been fortunate that from the beginning, my mother and my husband has been a huge support. So my mother from, of course, taking care of my kids when I went back to work and I went back to work three months of maternity, and I'm back to work.

And when I had my first daughter, and I came back to work, and I used to feel so guilty, and I used to feel that you don't know, I cannot do this. And my mother said, what are you talking about? The world can do it. Why can't you do it? You have to plan things. You have to give it six months at it will work out.

So I still remember if she had not encouraged me, I would not have continued. And Faisal, my husband, he has been a huge support. He does not say that this is your work, or this is my work and this is traditionally falling in the mother's domain or traditionally following in father's domain. He's stepped up every time we. Be it my career counselling and consultancy of what should I be doing? How should I be going? So he's, he's a good mentor in that way and with the kids also. So when the support system is there, if you have to travel, if you have to do some work, if you're whatever you're busy, That support system is vital.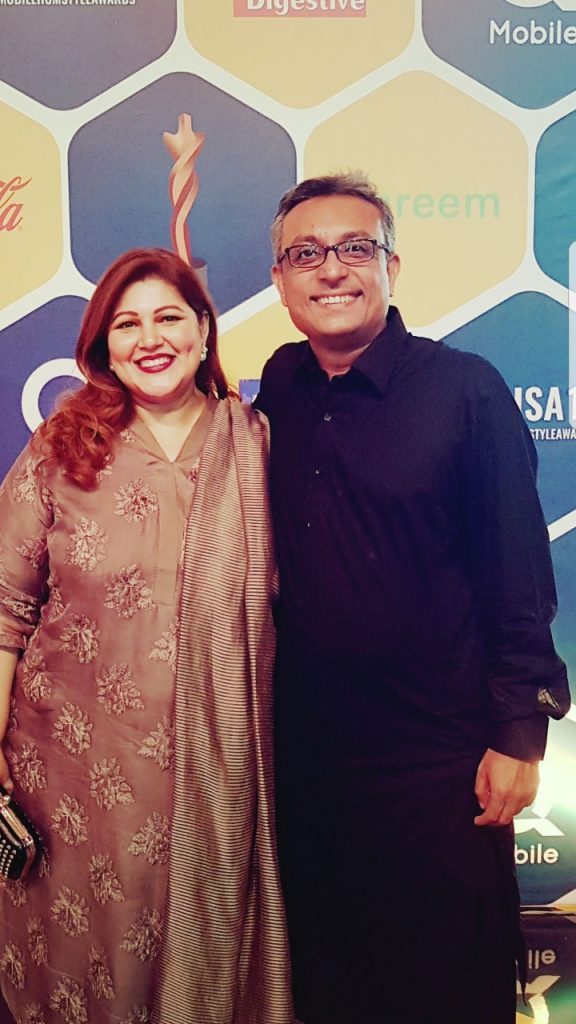 The best piece of advice you've received?
The best piece of advice, I would say that there've been two at beginning of my career and later, part of my career. The beginning of my career, the best piece of advice I received was building a strong foundation, which means walk at the right places, work with the right clients, work with the right people which means that your foundation becomes strong and that is the advice I give to most of my team members. Also, the people in my team that don't worry about money, don't worry about, you know, anything else, just very about that. Your foundation has to be very strong.

The second advice I got was that only compete with your own self and try to make yourself better. Don't be worried about what everybody else is doing. Please don't be worried about it. Yeah, this person's doing that. He got that, whatever, be your own competition and focus on that.
How important are mentors?
I've never had one, and I think it was just something I should have done. Beginning of our career, we think you win, and we know it all, or we don't really need anybody.

So I did not get into a mentorship, but now I am actually I have a few mentors, but I realized it late. I advise younger people or people starting their careers to choose the right mentor, because it really helps, helps to have that context and connections. And it helps actually to go and ask advice.
Achieving success takes discipline. What habits/ systems have you cultivated over time?
I was not good in a delegation to take care because I thought it'd be right if I do it myself. But then I realized that if I keep doing it myself, I would have to keep on doing it always.

So you have delegation also takes a lot of patients because when you delegate to somebody the first few times, they might not get it right, but they'll eventually learn. And that's how your life becomes easier.
Ever faced criticism for decisions? Your response?
I go with the flow. So I do not think that they are criticizing me because I'm a woman. It's just the work. It's just my position on it is just, you know, it's regular corporate life. I go with the flow. So it's part of the thing. I've never taken it personally. I think the personality I am, I even forget that I was angry with somebody the next time I walk and tell him, I forgot I'm supposed to be angry with this person. So I think it was my personality. Just sort of, you know, I go with the flow.
Can women have it all? Career, family etc.
I think they need the right support system, the right attitude towards things. And I think they can they might have to put in a little bit more effort. They might have to be a little bit more prepared for things. You know, when you go home, your kids are there, so you cannot just go home and relax maybe, but you had to do a few things, but I think you can manage things.
Who stands more in the way of women in the workplace? Men or other women?
My personal experience has been that men underestimate women. They think if you are married, you can't put in the time. If you have kids, you can't put in the time; they don't know that women actually can multitask better, can work in quicker turnaround times. They're more dedicated. In my experience, I've always found that women are more focused. In my career, I haven't had a bad experience with women, like usually, people do. But I've experienced in men underestimate you, and you have to actually put in that extra effort to tell them that no, you can do it and actually do it better.
Why are women underrepresented in leadership roles in Pakistan?
The definition of a leader was different a few years ago. The definition of a leader a few years ago was, how long can you stay in office? How many hours can you put into work? You probably should not have a work-life balance, which means that you're so dedicated to working and that's how we can be a leader.

But I think that definition and expectation has changed. You do not need to be, all the time in the office. You do not need to have a work-life balance. Technology has helped a lot. Work needs to be delivered wherever you're working from concept, the concept of agility, the concept of working from home which has exhilarated further this year, even more.

So that is what I feel that the definition of leadership has changed because of which we see lots of more women leaders coming out because the traditional way of how they were evaluated, or what would the criteria to actually climb up the ladder or be the, you know, the company CEO or the head of the department or whatever senior positions that have changed, at least in the industry that we work with or the people that I see. There are some traditional industries where it still happens, but that definition is seen because of which I feel the women actually are coming up more.
Why does Pakistan still rank amongst the lowest on the gender gap index 2020 (151 out of 153)
I think we will get there, we will take some time. It's not just Pakistan and I'll give you an example. A few years ago, we evaluated how many women excos (our management committee), how many women are there in the excos and actually Pakistan had 3/10 while other advanced markets had none or had just one. So we realized that we not that bad. But if you look at, in totality over the country, it is something which is, I think, work in process.

It will come up. We see lots of bright females coming up. Support systems are getting better. Acceptability of leaving your kids and going for work is getting better. So I think this will become better. And in terms of the salary differences between men and women, I feel both are shrinking also. Multinationals strive to cover that even better, that they don't have differences, but I feel that because of good talent coming up, that is also, will eventually shrinking as well.
How would you help in cultivating the careers of other women in your field?
So, this is one of my, and personal passions that I see so many able women around me, you know, when we were out of college or when we had kids and my friends were having kids, so many able, educated women who had to leave the corporate world because of either kids or house management or whatever.

So this is actually one of my passion points at how do I bring them back into the workforce and bring them back on their own terms, which means if they can't physically come to an office, how does that work? If they can't do full days? How does that work? There are a few things that I'm working myself on it, but if I look from my corporate side, I am also looking after the project called Walk the talk initiative. The initiative for WPP and Group M is that, how do we help and make the atmosphere around the workplace, even more, conducive for a woman to go up the ladder? So we have lots of when we're hiring management trainees or the entry-level people, we have lots of girls and then midway mid-career, lots of girls drop out for various reasons.
So walk the talk initiated is how do we help them even go up? If it's difficult to return to the office once they have a kid, how do we help them in that they would have to manage their house? And it's difficult to put in a number of hours, how do we manage them with that, If they, of course, have the capability or, you know, the other right resource to help with.
According to a report (Digital 2020), there is a gender gap in social media users. Worldwide women are 28% more unlikely to be 'Unconnected " to the internet as compared to men. If the gender digital gap is closed, it has the potential to improve economic and social conditions, especially for women in developing countries. Your comments
Social media has helped small and home businesses a lot, which is the way a progression also happens for the economy.  So women who are not part of the corporate workforce or, you know, doctors or teachers, or we're gone go physically to someplace, but have the talent are actually using social media very well. And I am so happy. I get so happy to see when I see that they're also progressing in the way they use social media, they're small businesses are flourishing, and this is a whole industry in itself that is coming up. So I feel that digital social media has given them this opportunity, maybe what we can help them with. And I see the many projects that keep on happening are educating them on how to use this even better. So I see in small pockets, these events and these training happening, but this is something that we, you know, can in our own capacities help even grow more.
The pandemic has created a lot of women entrepreneurs and those working from home. How can they be better supported digitally?
So I just mentioned that you know, that, giving them the right education in terms of having the product on the platform and how do you, they get the right consumers to buy the product. So right now they might be on the platform, but not really attracting the consumers. In terms of organic traffic that they're getting. So maybe training in that. Maybe a bit of funding and how to sort of find for the media that is spending on the advertising money that they're spending. So a little bit of that can also help. Even prior to the pandemic we had, we could see that lots of food businesses had opened up you know lots of apparel business, smaller level people would buy something and sell it on the platform. So, yeah, I think this is a good trend or a good, you know, the wave that it started.

Our universities and colleges give an education, which is a very generic education or the same education that everybody is getting, but that needs to change with time. So even entrepreneurship is not taught. It's something that, you know, some people get the hang of it, some people don't. So the one suggestion could be that at your school and college level, they actually tell you how to use these platforms, because even in your college level, for example, how to use these platforms to generate business. That could be one way of doing it.

There could be institutes and available funding. So there is a bit of legwork that needs to be done, but I think it can be done, you know, of learning how to use the platform, getting some, some small investments, but the platform is there. So, you know, that's possible.
How will you be helping publishers, especially smaller ones?
We do work with lots of local publishers, and the agenda or the thought process is that we have to grow our own talent, our industry so that is something that we do very consciously. So that is the way we want to take it forward.
Is TV still the biggest medium in Pakistan or do we see digital coming up on equal footing?
TV is still the biggest medium, and the reach of the medium actually evaluates the strength of the medium. So TV has extremely high reach. Digital has reached around 30 to 35%. So it's growing, of course, it's not competing with TV as yet maybe uncertain on certain brands and certain objectives it can, but it's not competing with TV yet. The growth has been really well. I would still give it a few more years before it really competes with TV.
Any advice to new entrants in the industry?
So any new one that comes into the industry? I would say the same advice that I was given. Make your foundation strong; do not worry about what money you're getting. Honesty. I really younger people who just come out of universities are looking at big, huge packages, not realizing that what they get as the learning, the hands-on experiences, what is more important? The money will come once you have your base, right? When you have experienced, right, you will get picked up or get the opportunity.

So my advice is to be patient. You know, give it the right time. I see people saying after one year of them, and they say I have learnt everything which is not possible. So you have to be patient, get your networking, right. You know, meet the right people. There are so much data and information. Listen to podcasts. Listen to people who, who matter, who have, you know, who have something good to say, enrich yourself in that and be patient.
You Can Check Out the Full Interview with Amna Khatib Paracha Here:
Have something to add? Let us know in the comment section below.
For more news and updates, stay tuned to Wow 360.