The heart-throbbing sensation of the Pakistani Drama industry, Adnan Siddiqui has embarked on a mission to fulfill the Safai Aur Sachai Ka Promise.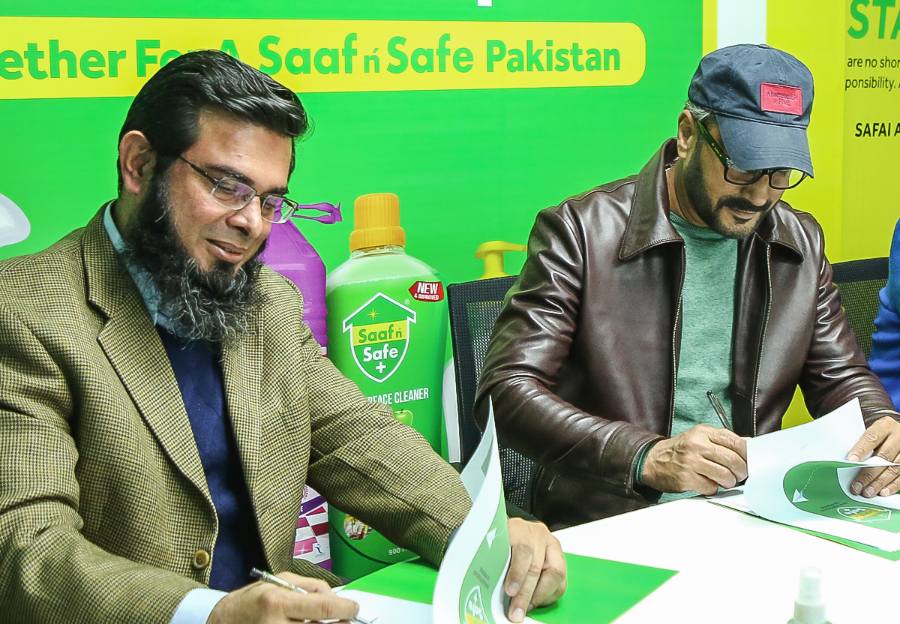 What is Safai Aur Sachai Ka Promise?
SaafńSafe is a proudly Pakistani brand that has been launched in the recent past and has introduced the home and hygiene care product range with an ideology to promote a safer Pakistan, and for that purpose, the brand believes that the "Sachai" of the heart plays an integral role. On this journey of a safer Pakistan, Adnan Siddiqui has joined hands with SaafńSafe and is now together with the brand on the mission of fulfillment of Safai Aur Sachai Ka Promise!
SaafńSafe itself comes from a brand SRC that has a rich history of sixty years and has already carved its distinguished name in the chemical industry by providing a wide range of technology-based products and solutions to clients in the areas of leather, textile, adhesives, and many more.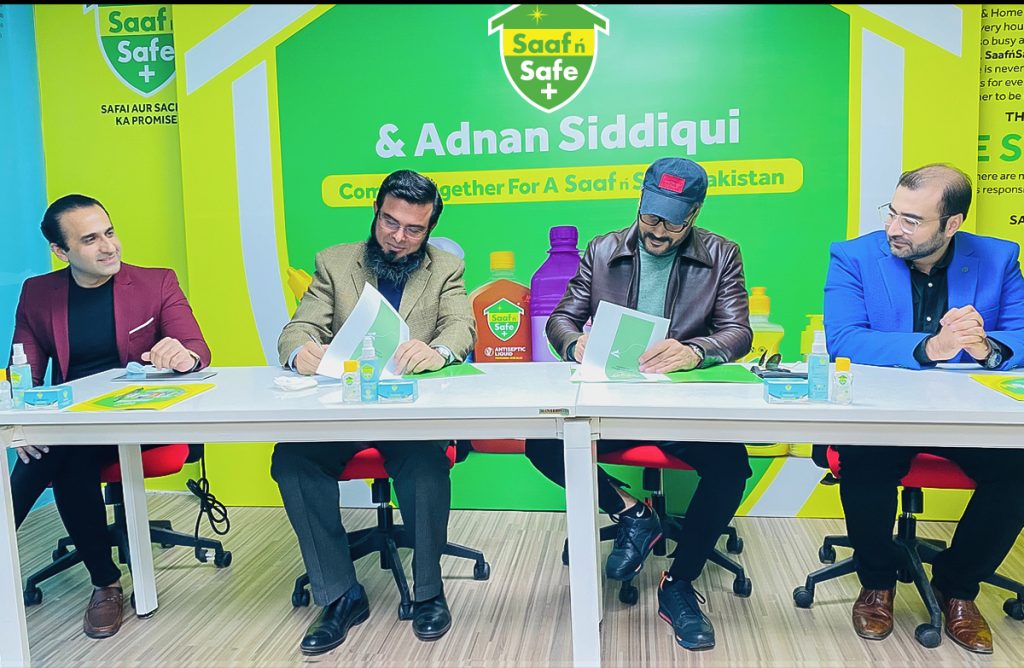 SaafńSafe has introduced itself in the market in the recent past and has taken a pledge to fulfill the hygiene needs of the people through a variety of products that include hand sanitizers, hand washes, phenyls, multi-surface cleaners, kitchen cleaner, antiseptic liquid, toilet cleaner, dishwashing liquid, and glass cleaner. All these products are dexterously formulated to provide the utmost protection for a healthy life.
So step ahead and take the pledge of Safai aur Sachai ka Promise with SaafnSafe. Have something to add? Let us know in the comment section below.
For more news and updates, stay tuned to Wow 360.