Aalia Rasheed, a seasoned sports journalist, makes history as the first female Media Head for the Pakistan Cricket Board (PCB).
With an impressive 35-year career in sports journalism, Aalia has excelled as a cricket anchor, journalist, filmmaker, and writer.
Her extensive knowledge, contributions to cricket analysis, and gender barrier-breaking achievements have earned her respect and recognition in the industry.
---
---
Aalia Rasheed, a seasoned sports journalist, has been named the Director of Media and Communication for the Pakistan Cricket Board (PCB), a development that came to light on Monday. This appointment is of significant historical importance as it designates her as the inaugural female Media Head in the PCB's annals.
Meet Aalia Rasheed – PCB's First Female Media and Communications Director
Aalia Rasheed boasts an illustrious 35-year career in sports journalism, making her a trailblazing figure in the field. As the first Pakistani female cricket anchor and journalist, she has left an indelible mark on the industry. Her multifaceted talents extend beyond journalism, as she is also a filmmaker and writer.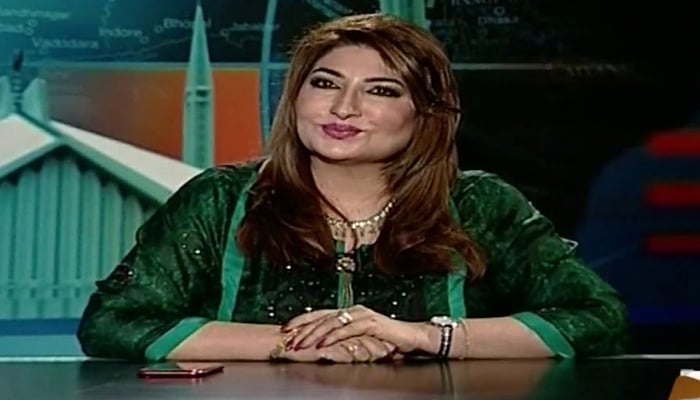 Over the years, Aalia has lent her expertise to prominent organisations and media outlets such as the International Cricket Council (ICC), Pakistan Cricket Board (PCB), Pakistan Television (PTV), BBC, ABC, Radio Pakistan, GeoSuper, and The News. Her extensive knowledge and insightful analysis have made her a respected cricket analyst at GeoNews. Throughout her career, Aalia Rasheed has not only broken gender barriers but has also contributed significantly to the world of sports journalism and broadcasting.
Boasting a career spanning over 35 years in the realm of sports journalism, she brings a wealth of experience and expertise to her new role.Her deep understanding of the sports industry, along with her proven track record as a journalist, positions her as a valuable addition to her current position. Prior to this appointment, she had held the role of a distinguished cricket analyst on a private news channel for the past eight years.
Popular personalities from the cricket world and her peer fellows from the media industry have congratulated her. Ace former cricketer, Mohammad Hafeez also took to X (formerly known as Twitter) and reached out to congratulate her.
Congratulations- picking a job @TheRealPCB in isn't an issue, you merited it all, my sincerest wishes for you to excel in adversity, I'm sure you will. More power to you 👍@aaliaaaliya

— Dr. Nauman Niaz (@DrNaumanNiaz) October 2, 2023
Way to go @aaliaaaliya. Though she's a woman of many marvellous traits, it's her relentless work as sports journalist spanning over three decades which has borne fruit. wishing you best of luck for the new challenge https://t.co/YL53PXs3F8

— Atif Mateen (@AtifMateen2) October 2, 2023
Congratulations & best wishes @aaliaaaliya on a new role as director media & communication @TheRealPCB pic.twitter.com/L4vsSTQ8Ht

— Mohammad Hafeez (@MHafeez22) October 2, 2023
You go girls.

Aalia Rasheed becomes PCB's first woman Director of Media and Communication.https://t.co/qYhschtBoS

— Murtaza Solangi (@murtazasolangi) October 3, 2023
Dear @aaliaaaliya
Congratulations ❤️
Most deserving person for this role.
More power to you 🙏🙏 pic.twitter.com/R3YX28ZFRc

— Vijay Lokapally 🇮🇳 (@vijaylokapally) October 3, 2023