Pakistani businesswoman Huma Fakhar has been nominated for the prestigious Global Woman Inspiration Awards, recognizing her remarkable contributions to Pakistan's business and social sectors.
Fakhar's achievements include co-authoring the vision for Pakistan's White Revolution Dairy Investments, empowering over 500,000 women in the dairy sector, and providing entrepreneurship training to girls in orphanages.
She has represented Pakistan at various international business forums and recently launched a Circularity Fund called "Green Footprints" to support sustainable start-ups and innovation in the food sector.
---
---
Pakistani Businesswoman Huma Fakhar has been nominated for the prestigious Global Woman Inspiration Awards. The coveted awards ceremony will be held on the 17th July, in the United Kingdom.
Acknowledging her remarkable achievements in Pakistan's business and social domains, she has been nominated for her exceptional contributions to the country. Expressing her profound gratitude and immense joy, Fakhar took to her Instagram account to highlight the significance of this nomination, recognizing her endeavors as both a successful entrepreneur and a dedicated advocate for Pakistan's social sector.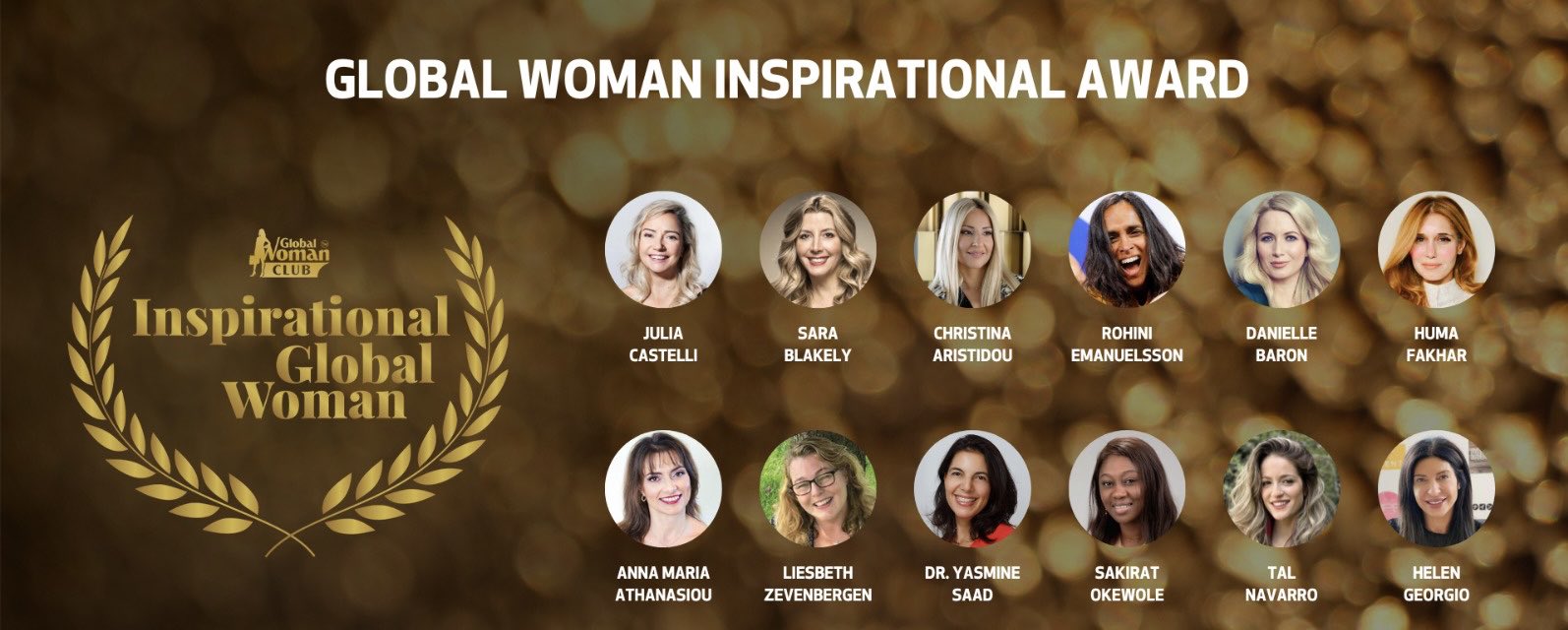 The Global Woman Inspiration Award serves as a platform to celebrate women who have inspired and motivated others through their extraordinary journeys, triumphing over obstacles, and making positive impacts within their communities. With her transformative influence on Pakistan's economic and social fabric, she has played a pivotal role in bringing about substantial changes.
A total of twelve women have been internationally nominated for the Global Woman Inspiration Awards, which are all set to be presented by the distinguished figures Deepak Chopra and Madame Mir Elle.
Some of the noteworthy feats achieved as mentioned by Ms Fakhar have been co-authoring of Pakistan's White Revolution Dairy Investments vision names 'Dhoodh Darya'. She mentions that it laid the foundation of corporate dairy farms in Pakistan and led to the empowerment of more than 500,000 women in the dairy sector.
She has also worked towards providing training avenues for entrepreneurship at school levels especially to girls in orphanages so they are able to work and sustain themselves instead of resorting to begging on the streets. She provides them with the right training and moral support needed.
Huma Fakhar is also seen representing Pakistan at various business forums as member of India Pakistan, Afghanistan Pakistan, Malaysia Pakistan including various Trade Ministerial's that have taken place globally in Doha, Hong King, Mexico and also at the White House in the United States.
What a glorious discourse Extremism and Intolerance A Threat to National Cohesion organized by ISSRA Great panelists Polarised conclusions state should have no ideologies but only welfare at the heart of nation building – Is an ideological state and a welfare state concentric? pic.twitter.com/zBLhqRDjun

— Huma Fakhar (@humafakhar) January 4, 2023
One of the last reasons for the nomination included by Fakhar includes a recently launched Circularity Fund "Green Footprints" to support start-ups in circular business models, circular R&D and innovation and sustainable supply chains especially in the food sector.
The nominee also recently represented Pakistan at His Majesty King Charles 111 development Organization's Annual Global Awards and is working hand in hand for a digital Pakistan with the President, Dr Arif Alvi.
Stay tuned to WOW360 for all the latest news and updates.