Pakistani female TV anchors are reshaping public discourse and raising awareness about societal issues.
Barrister Fatima Shaheen hosts impactful shows that stand out in the saturated television landscape.
Maria Memon, Sidra Iqbal, Gharidah Farooqi, and Jasmeen Manzoor are prominent anchors contributing to responsible journalism and awareness on vital topics.
---
---
In today's rapidly evolving media landscape,  Pakistani female TV anchors are playing a vital role in shaping public discourse and raising awareness about pressing social and legal issues. These dynamic women are not only breaking barriers but are also setting new standards for journalistic integrity and responsible reporting.
Meet five remarkable Pakistani female TV anchors who are leading the charge like a boss:
Barrister Fatima Shaheen
While most TV channels these days focus on current affairs and morning shows with limited substance – anything that will get the ratings up. PTV has set an example with impactful shows like "Qanoon Bolta Hai" and "The Society," hosted by Barrister Fatima Shaheen. The two shows stand out as from the clutter of politically saturated television shows.
Shaheen's engaging and intelligent approach sparks critical conversations and raises awareness on crucial issues, especially for viewers in rural areas who may have limited access to such content.
Maria Memon
Known for her incisive reporting and charismatic on-screen presence, Maria Memon is a prominent TV anchor who has made a mark in the world of journalism. She is fearless in her pursuit of truth and has been a vocal advocate for responsible reporting. Her work reflects a commitment to bringing factual and extensive news to the masses, contributing to a more informed society. Her show 'Sawaal Yeh Hai' raises important topics including women empowerment issues.
Sidra Iqbal
Sidra Iqbal's morning show stands out from the crowd by delving deeply into pressing societal issues, promoting awareness on vital topics like poverty, healthcare crises, and educational shortcomings. Unlike many other morning shows that often perpetuate stereotypes, this program challenges them, earning well-deserved credit for its approach.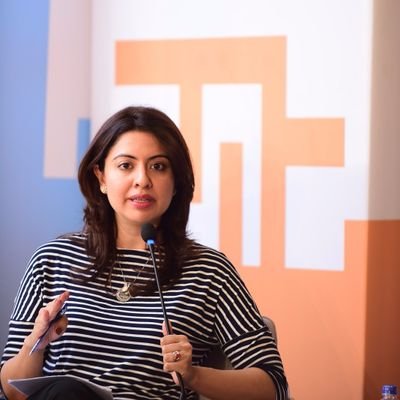 Gharidah Farooqi
Gharidah Farooqi's relentless pursuit of justice and unwavering dedication to public service is commendable. Her in-depth discussions and talk shows on critical subjects demonstrate a deep commitment to constructive engagement with the public. She is known for her ability to bring critical issues to the forefront and engage in conversations that truly matter.
Jasmeen Manzoor
With her strong and impactful presence in the media industry, Jasmeen Manzoor is a force to be reckoned with. She has consistently emphasized the importance of public standards of life, using her platform to raise awareness about pressing social and legal issues. Her insightful reporting sets an example for responsible journalism.
Follow WOW360 for more.