Eid-ul-Adha this time around is here when the temperatures are soaring high. Deciding what to wear is a little challenging as your outfit needs to be weather-friendly and yet fabulous. Even when you're just staying back home and celebrating with close family and friends.
Some may also choose not to celebrate as COVID is hitting us yet again with another strain. Anyhow, we have listed below 5 outfits that we hope inspire you to dress up this Eid just like any other.
1 – Kaftans
Kaftans are loosely-fit, freely-flowing, and yet always flattering. They can be worn on formal occasions such as Eid and casually as loungewear too. It all depends on the material and the work on the kaftan.
2 – Pastel Silk Tunics with Matching Lace & Separates
Pastel colors have been in for a while now. Following that, matching separates garnered a reputation. Now, this time around, matching lace and some intricate kurhai is making a comeback and have become a crowd favorite.
3 – Patiala Shalwar with a Sleeveless Kameez
Patiala Shalwars are also loved by many and can be worn with plain kurtas or full heavy sleeveless kurta this Eid. It all depends on your mood and the moment you're dressing up for.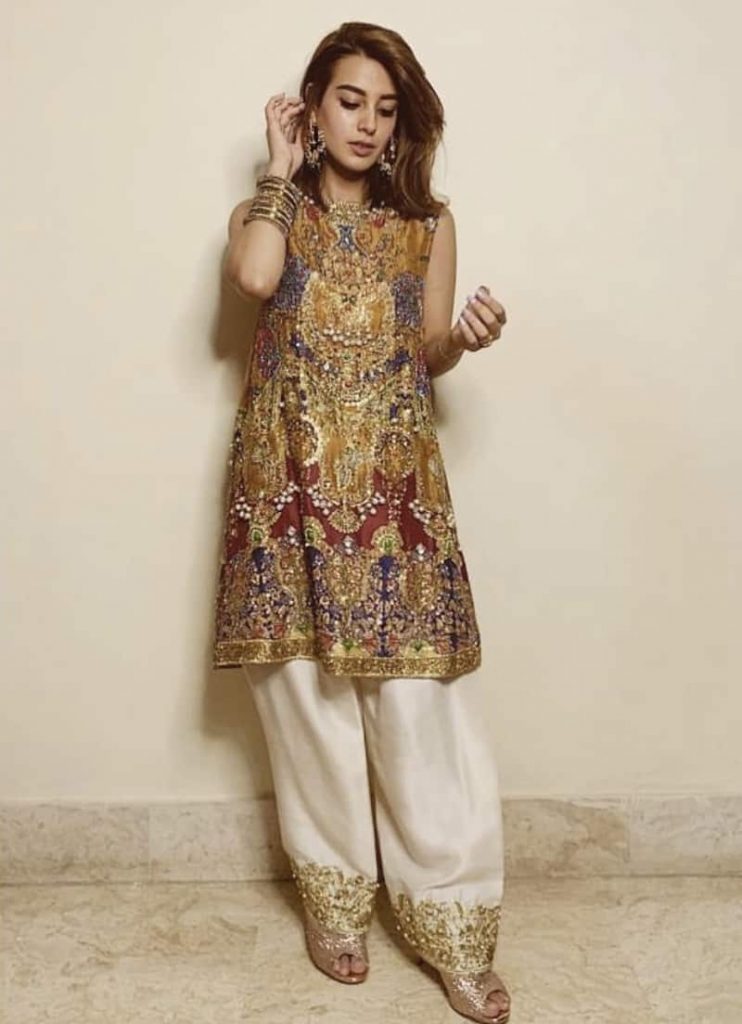 4 – Gharara with a Sleeveless Collared Shirt
Gharara's works well no matter what. Don a gharara with a sleeveless collared shirt and a dupatta to complete the look.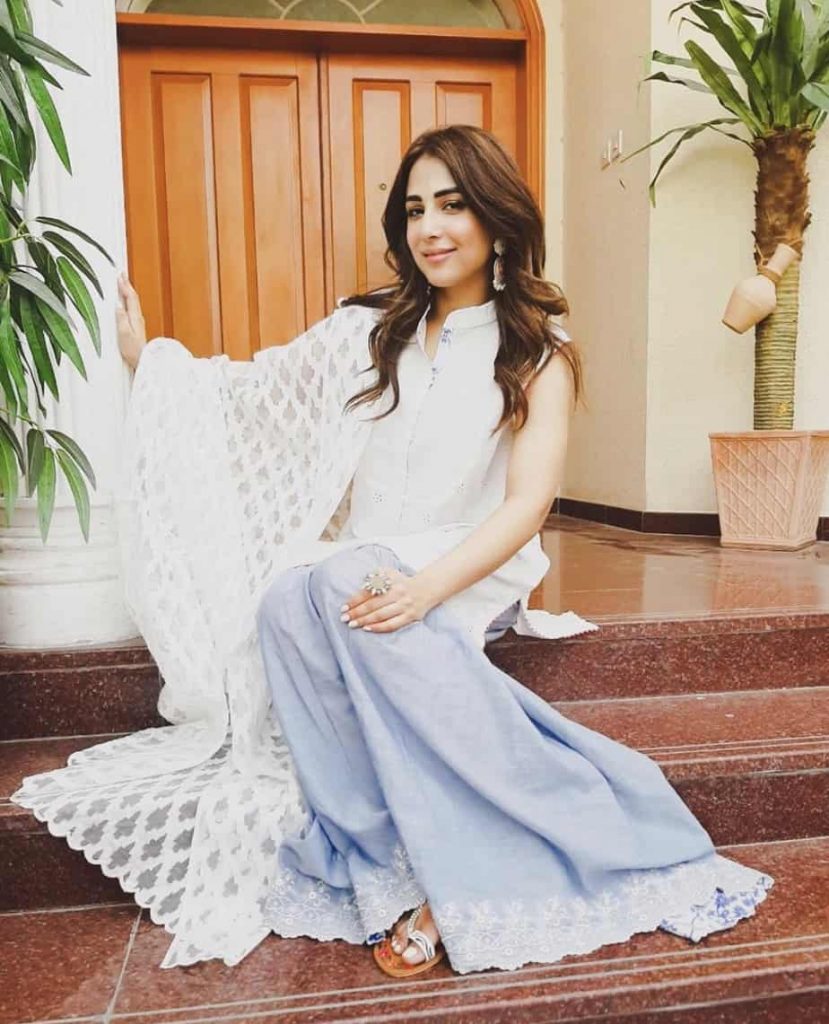 5 – Frill Neckline
The Frill neckline is back from the 90s. It has been trending off and on for the past year. You can go overboard with bigger frills to smaller ones, whatever you fancy.
6 – Block-print Saree paired with Koti
Block-print has been trending this season. Whether it is a kurta or a saree, block print works well. To add oomph to the outfit, pair it with a statement piece such as a fancy koti this Eid.
7 – A peshwas but make it modern and fancy
Peshwas maybe not be for everyone, but certainly, it steals the show. Paired with sleek straight hair, this is a perfect outfit for Eid dawats.
Summer Trends 2021: Styling Tips on How You Can Don a Kaftan. Read the full story here:
Kaftans have seemed to garner a fan following, whether it is summer or winter. From top Pakistani actresses to influencers, we have witnessed everyone donning a kaftan recently. Kaftans are loosely-fit, freely-flowing, and yet always flattering.  This particular style is so adaptable that you can wear it on the beach and on a formal occasion, despite what some people think.
Summer Trends 2021: Styling Tips on How You Can Don a Kaftan
Have something to add? Let us know in the comment section below.
For more news and updates, stay tuned to Wow 360.