When winter arrives in Pakistan, shawls are the first thing we love to wear. It's something that is close to tradition yet never goes out of style. There are several kinds of shawls worn by women, some of the very popular ones are Kashmiri shawls, shawls made out of original wool and pashmina shawls. 
Starting from young girls, it's a trend to add a shawl to your winter attire. Nowadays cape shawls are the new fashion – mostly for the younger generation. A cape shawl can be worn to work, college or universities as well and gives an elegance to the entire look.  Indeed the purpose of wearing a shawl is to protect one self from the chilly weather but one can save themselves from cold winter breezes yet look attractive at the same time.
With beautiful designs, colors, patterns and styles, one can easily find shawls made out of original wool in Pakistan. Below are a few types of shawls for women in Pakistan that can never go out of fashion.
1.  Velvet Black Shawl
You can never go wrong when it comes to wearing velvet, bold colored shawls. Be it winter weddings, fancy night outs, dinner dates or formal gatherings. Nothing can compete with a lush velvet shawl.  Several fashion designers have combined velvet shawls with banarsi and gota borders, giving all the traditional feels one could flaunt.
2.  Original Woolen Shawls From Swat
Shawls made and worn by women in Swat are quite famous. When it comes to following tradition, the hard working women of Swat make beautiful handmade shawls incorporating different tricks and techniques of exquisite embroidery. A few women from Swat who are single mothers and are independent, support their family financially just by making the best use of their amazing skills to make these shawls so that they could avail their monthly income.
3.  Urban Coco Cape Shawl
Some may call this a poncho style. Cape shawls aren't just your best friend for winter to keep you warm, but a unique addition of style to your wardrobe. It can be worn as a stole as well as a wrap and can be worn with a pretty, flared winter dress too. A printed shawl with alluring patterns like this would go best with a basic solid and vibrant colored outfit such as navy blue, deep purple or white.
4.  Falari Woven Pashmina Shawl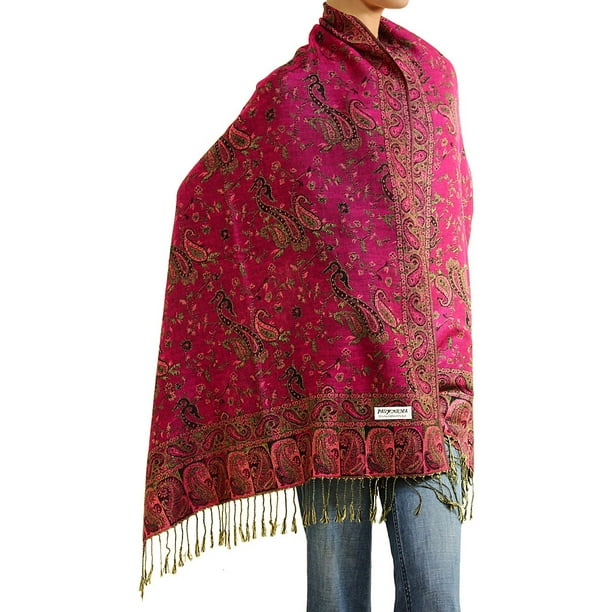 One of the finest pashmina shawls made out of original wool in Pakistan. We love the traditional pattern that speaks for history itself.  With lively colors, fine material and fringe at the borders. This shawl is the best fit for your winter night outs. Safe to say, the Falari pashmina is enough to amp up your entire look.
5. Leopard Print Woolen Shawl
Made from soft blended merino wool and perfect leopard print, this one's going to give you warmth, comfort and a class of it's of own. It can overshadow your ordinary winter look to a classic, chic and edgy look.
6. . Sakkas Woven Pattern Pashmina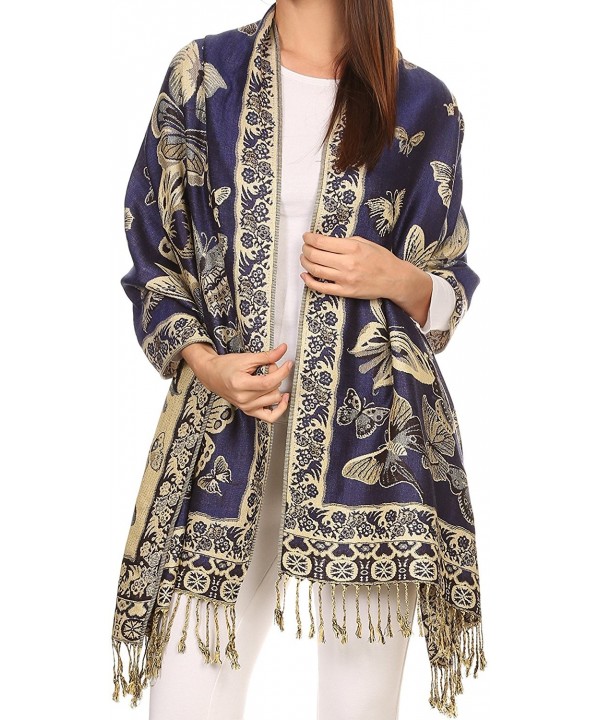 This beautiful style can be paired up as winter scarf, stole and as a wrap too. The two colors form a gorgeous contrast, the tassel on the edges tops off extra sophistication and grace to this fabric.  This can be worn on both winter occasions, formal and casual.
There is no doubt about the fact that Pakistan's historical traditions is that they respect it's important and age. We love the old patterns modernized for every woman to pair up in a versatile way during winter.  With beautiful geometrical patterns and motifs, these shawls in Pakistan add elegance to ones final look.
Which style has to be your favorite? Let us know in the comments below.
Stay tuned for more articles and updates.