If you want to add a fresh new change to your look and accentuate your features, going for a lash lift can add beauty to your entire look. Many women nowadays are getting them done to enhance the natural appearance of their lashes and make their eyes look bigger. However, some believe that the process is painful and fear getting it done. Well, that's not true. 
It's absolutely painless, though the process is time taking but the results are absolutely worth it. Your eyes will look instantly wider and brighter and you'll get those gorgeous fluttery eyes. It's a temporary lash curling treatment that usually lasts for a few weeks and you can always get them done again.
Today we're going to state all the misconceptions and the necessary information you need to know before getting your lash lifts and tints done.
1. Difference Between a Lash Lift & Lash Tint
A lash lift and a lash tint are two completely different treatments, both provide you beautifully curled eyelashes for several days.
The lash tint is similar to a brow tint, it makes your eye lashes darker, fuller and thicker. The only difference is you won't have to apply several layers of mascara and you'll get that look naturally. If you've got light colored lashes like pale blonde or light brown, that is when the results will show the most.
A lash lift is an improvised version of curling your lashes, it makes your lashes looking longer, your lashes bend upwards and your eyes more bright and bigger.
2.  How Long Does Lash Lift Lasts & How Does The Process Work?
Lash lift lasts six to eight weeks, depending on your natural lash growth. It is a chemical treatment, you need to discuss details regarding the process with the professional beautician as to how curved and curled you want them. For example a fanned-out flutter look or a cat eye look. Second step will be cleansing your top and bottom lashes, top lashes are attached to a silicone sheet patch over your eyelids then an eye protected perming solution is applied on top. The chemical solution allows the eyelash to change it's shape and after a few minutes a setting solution is applied to keep the curl intact.
3. Before & After
If your lashes are flat or point downwards – you'll be surprised with the amazing results of your lifted eyelashes. They will look more defined and thicker. Your eyes will look more open and bigger.
4.  Difference Between Lash Lift & Lash Extension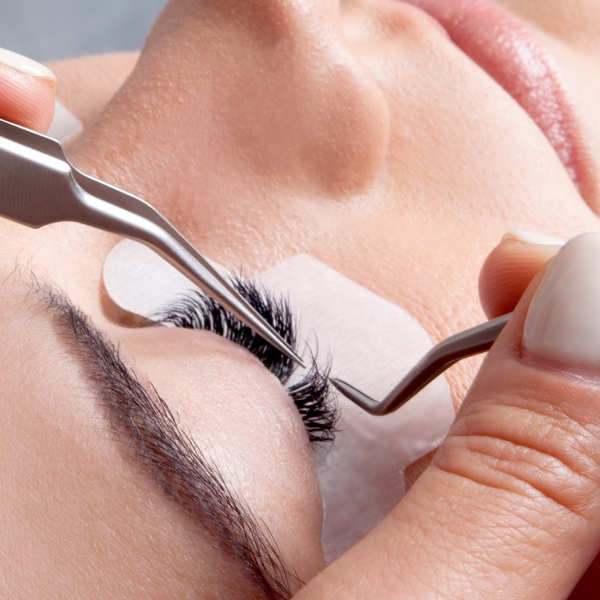 If you want to fake thicker lashes, then getting lash extensions done is the best way. The process of lash extensions requires synthetic eyelashes which are attached by the professional using a special eye glue during the treatment. The number of lashes applied depends on the shape of your eyes and your natural eyelash growth. Mostly 80 to 140 lashes are applied on both eyes.
On the other hand, lash extensions is not as high maintenance and gives a natural lift to your eye lashes. Lash lifts last longer than lash extensions and the treatment is relatively cheaper and less time taking. Extensions can damage the natural growth of your eye lashes, whereas lash lifts has no side effects.
5.  Lash Lift Aftercare
Make sure not to use mascara, makeup remover, eye shadow on your eyes. Avoid steam and water as well for the first 24 hours after your lash lift, as any perming treatment can easily get damaged if it catches moisture or humidity. After 24 hours, you can treat your lashes as per usual and you can continue your same skincare and makeup routine. Using a conditional treatment is recommended by some professional beauticians to help your lashes healthy and natural looking.
Did you find this article helpful? Let us know in the comments.
Stay tuned for more articles and updates.