Pakistani families can apply for a UAE family visit visa to the, with children under 18 receiving it for free, making it a convenient choice for the upcoming festive season.
This visa option has gained popularity and is available for Pakistani families, providing financial relief and promoting affordable family trips to the UAE.
The application process involves submitting documents to a travel agency, paying fees, and waiting for visa issuance, typically within one to two days.
---
---
As the festive season is upon us, families often plan to travel around the new year holidays. For those planning to ring the new year in with your family while watching the grand fireworks at the Burj Khalifa, there is a fantastic opportunity for you to obtain. Tourists have the opportunity to apply for a family group visit visa to the UAE and kids under 18 go free!
Industry experts have noted the growing popularity of this entry permit, which is more convenient and economical for families due to the absence of visa fees for children under 18. Importantly, there are no restrictions on the number of children who can apply for this permit. It's also worth mentioning that this free visa extends its benefits to children traveling with just one parent, and it allows for stays of either 30 or 60 days, with the option for extensions within the country.
As the festive season draws near, family group visit visas are in high demand. Firoz Maliyakkal, founder and CEO of Tahira Tours and Travels, has observed a significant uptick in the issuance of these visas. It's essential to note that this visa option is not a recent introduction; it has been available for the past two years and has gained popularity among visitors from various parts of the world.
UAE Family Group Tourist Visa for Pakistanis
For individuals traveling to the UAE from Pakistan, this family group visit visa option is available for Pakistani families too. It provides a cost-free opportunity for children under 18, offering financial relief to families visiting Dubai or other emirates in the UAE. The initiative aims to make family trips more accessible and affordable, promoting tourism and fostering strong family ties. It has been well-received among travellers from Pakistan and is expected to continue being a popular choice for those planning visits to the UAE.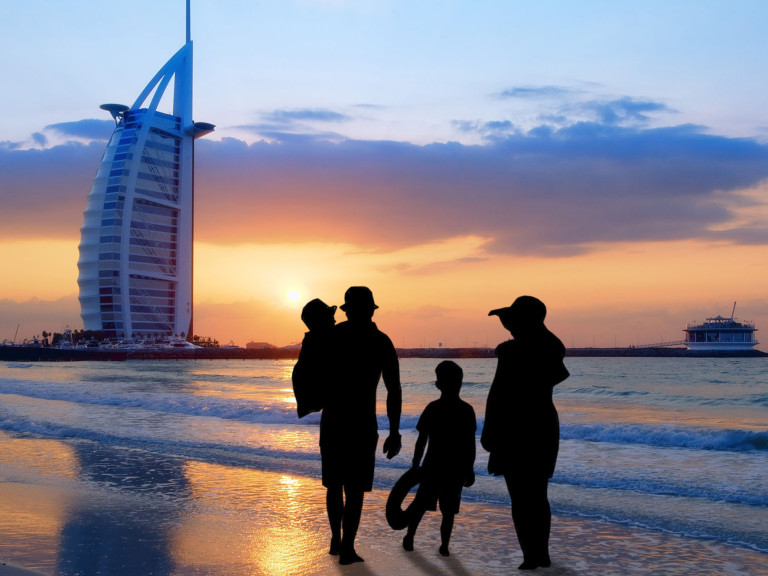 Here's how to apply for the family visit visa, along with the associated costs and requirements:
Application Process:
Submit copies of passports and photographs to a travel agency, all in one go.
Pay the necessary fees, which include travel agent service charges and insurance fees (please note that the visa itself is free for children).
The travel agency will process your application.
Usually, the visa is issued within a day or two.
Costs:
The visa fees for parents and service charges for children can vary depending on the chosen travel agency.
For a 30-day visa for a parent, costs typically range from Dh350 to Dh500.
Service charges and insurance fees for a child typically range between Dh80 and Dh120.
If you opt for a 60-day visa, the cost may vary from Dh500 to Dh650, and the service charge, inclusive of insurance, may range from Dh130 to Dh170.
Requirements:
A copy of your passport
Passport-sized photographs
Follow WOW360 for more.