Travel has been uncertain for over a year now due to COVID-19. Slowly and gradually, countries worldwide are vaccinating the masses to return things to normal as they were before the virus brought havoc in our lives. This means that countries are planning to allow travellers in or have already, however, with some restrictions, including being vaccinated with World Health Organization (WHO) approved vaccines.
Why is it important to get the vaccine certificate?
To prove that you have been vaccinated, you need to take your NADRA vaccine certificate with you, as it has become as important as your passport while travelling abroad. Moreover, last week, NCOC also made it mandatory for tourists to travel with a vaccination certificate in their possession. 
How to get the NADRA vaccine certificate online?
Before you follow the steps below, you must be vaccinated fully. (Meaning you have received both the doses)
Step 1: Visit https://nims.nadra.gov.pk/nims/ and click on the 4th tab that says "Corona Hifazati Teeko ka Certificate" in Urdu.

Step 2: Provide all your information required on this page
Step 3: Read the terms and conditions on this page. Accept and press the button.
Step 4: Please provide your payment information on this page.
Step 5: At this point, you will have to print your payment receipt, and press continue
Step 6: It is crucial you take 5 minutes and review the information on this page and fix any mistakes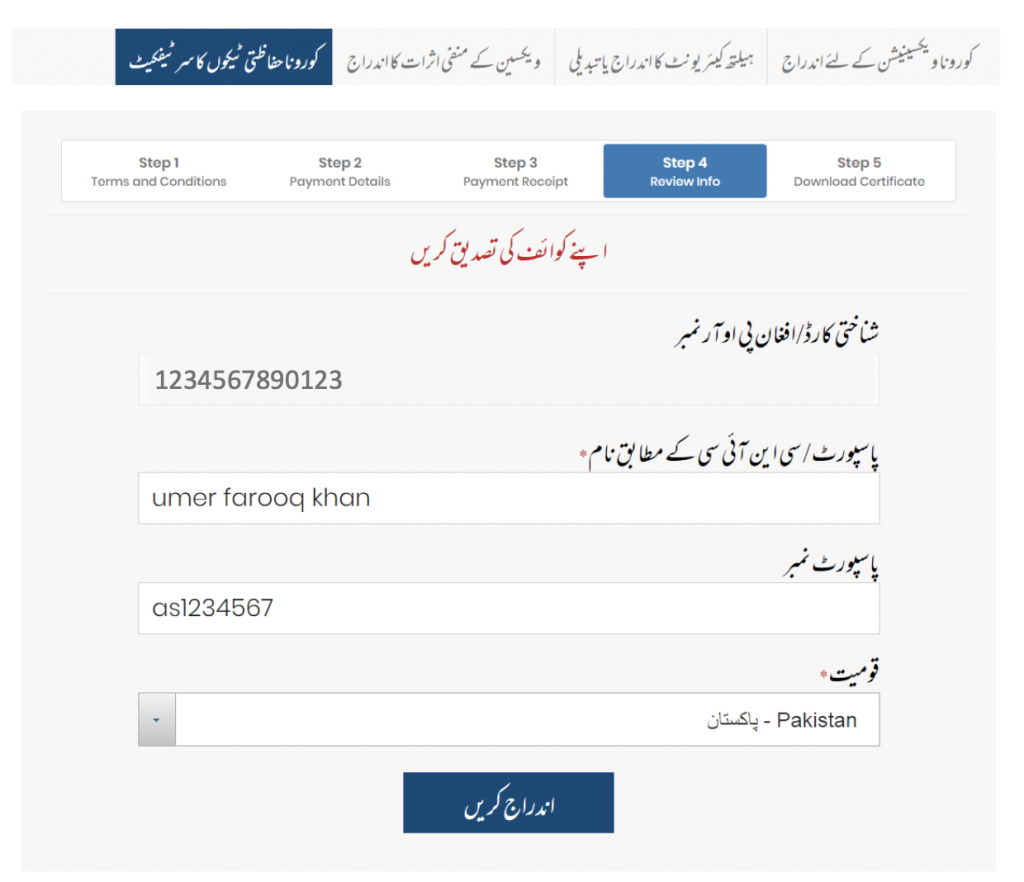 Step 7: You can Download your certificate now
Here is what your certificate should look like:
Foreign nationals who wish to get this certificate should follow this link.
Fully Vaccinated Pakistanis Can Now Travel to Europe (Specific Vaccines Apply). Read the full story here:
The EU will finally open its borders to Pakistani travellers who have been fully vaccinated by vaccines approved by the bloc (27 European Union Countries) and World Health Organization (WHO). You need a NADRA vaccination certificate to prove that. The system has been put in place to mark countries as Safe to allow travellers broader travel just in time for summers. After a year of the travel ban in the region, the development came in due to the spread of COVID-19.
Fully Vaccinated Pakistanis Can Now Travel to Europe (Specific Vaccines Apply)
Have something to add? Let us know in the comment section below.
For more news and updates, stay tuned to Wow 360.