We live in the year 2022, in the most advanced century, yet 'mental health' is still considered taboo in most households in societies in Pakistan. This 'World Mental Health Day' we will talk about Pakistani dramas that have highlighted the issue.
While some dramas showed it boldly, others took a soft approach, nonetheless, they shed a much-needed light showing that mental health is indeed a real issue and those who suffer from it should take help.
Moreover, the most important message is that society should not make fun of people who suffer from the problem and in fact, should encourage them to seek professional guidance, or else there may be consequences.
In the past, we have seen how mentally disturbed individuals have taken matters into their own hands and have ended up harming themselves, and their beloved ones too.
Without further ado, here are 5 Pakistani dramas that talk about mental health:
5 Pakistani Dramas About Mental Health
1. Ranjha Ranjha Kardi
Ranjha Ranjha Kardi is a story of love, greed, and injustice, as well as the story, is about a mentally challenged character Bola, played by Imran Ashraf.
Throughout the drama in a few episodes, the audience finds that his mental state was not always this compromised, but was triggered due to an overdose of medicines. His mother's elder brother had purchased those medicines in order to take over the property.
Then enters Noori (Iqra Aziz) who helps Bola uncover dark secrets of his past after she marries him to escape some of her own past life secrets.
2. Akhri Station
This drama will definitely tug at your heartstrings as you listen to the stories of several depressed patients. The drama is all about women from different walks of life going through a series of social issues as they deal with their families and try to achieve their dreams in a patriarchal society. Most importantly, many of us as women are highly able to relate to them in many different ways.
Saman played by Momal Sheikh has come out of an abusive marriage and is struggling to find her way, Tehmina (Sanam Saeed) becomes a patient of depression, after she witnesses her mother's suicide at a tender age, but her father thinks marrying her off will solve her condition.
Mental Health Week 2022: How Can Adults Help Teens with Mental Health Crisis
3. Yeh Dil Mera
Aina and Amaan (Sajal Aly and Ahad Raza Mir) both are patients who suffer from phobias, PTSD, anxiety and more. Early in their lives both of the characters go through extreme trauma which eventually drives Amaan's revengeful agenda who marries Aina to succeed with his plans.
Aina sees a psychiatrist but, like typical Pakistani parents, Agha Jan (Adnan Siddiqui) sees this as a taboo no-go area, and is subsequently schooled by the psychiatrist, on how seeing a therapist is not crazy.
 The real matter of concern is childhood trauma. This issue is not with just Aina but also with my third character, the very dark and shady Amaan. He too has psychological issues and he is playing mind games with Aina. He is trying to lure the innocent, overprotected girl towards him while neglecting her at the same time. (source Hum TV) -Farhat Ishtiaq, writer
4. Sabaat
Sabaat is all about the issues of Narcissistic Personality Disorder (NPD) and possessiveness. Miraal (Sarah Khan) is a spilt brant of a rich and influential father who has an urge to be the one in control. Her brother Hassan start taking an interest in Anaya Aziz (Mawra Hocane).
Miraal, seeing a change in Hasan and not being able to control him anymore finds out about Anaya and his dispute and her brother's newly found love for her. She reaches the university and openly insults Anaya to which Anaya calmly responds and Miraal slaps her in anger. This news reaches Hassan and he confronts his sister. Eventually, their grandmother dies and Miraal starts to get disturbing visions, after which she consults with a psychiatrist for help.
5. Mrs & Mr Shameem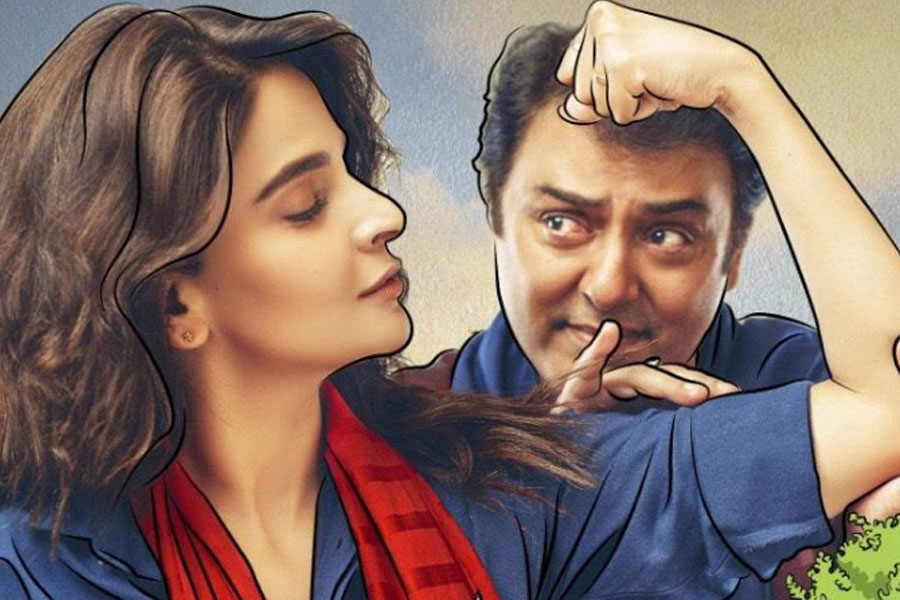 This one is special on our list because not only does it highlight the issue of postpartum depression in mothers, but it also highlights our society's intolerance against transgenders. Shameem marries his closest friend Umaina when she is betrayed by her ideal man. Fate deals a further blow to Shameem when he contracts HIV Aids, and is shunned from society as well as his family.
Which shows have tugged at your heartstrings? Tell us about them in the comments below.
Stay tuned to WOW360.