We all know that the face of travelling has completely altered since the beginning of the pandemic. Things are far more complicated in terms of safety and public health now.
Authorities can't stop people from travelling altogether. However, there are some rules put into place for our safety. In the beginning, masks became an essential travel accessory. Now, as people worldwide receive vaccines, vaccine certificates and cards will also add up to travel documents, making vaccine cardholders an airport accessory.
Mandatory to Carry Vaccine Cards/Certificates
Many countries have made it mandatory for people to carry their vaccine cards as it indicates the dozes they have administered and the vaccine's brand. Many regions have only allowed certain vaccines – which means people who have administered vaccines not approved by certain countries will not be allowed to enter the region.
According to the drafts seen by The New York Times of the rules, the vaccines that Pakistanis should administer to enter Europe are AstraZeneca, Johnson & Johnson, Moderna, Pfizer-BioNTech and Sinopharm. Read the full story below.
Fully Vaccinated Pakistanis Can Now Travel to Europe (Specific Vaccines Apply)
Vaccine Card & Passport Holders
Given that both are important to travel, a holder that serves the purpose to carry both together may prove to be a million-dollar idea for companies that already produce wallets or passport holders.
Earn Rewards for being Vaccinated
Around the world, big brands have been rewarding people with discounts and deals after they get vaccinated, which means you may need the vaccine card to be always on you. In this manner, you will be able to benefit from any schemes or avail deals.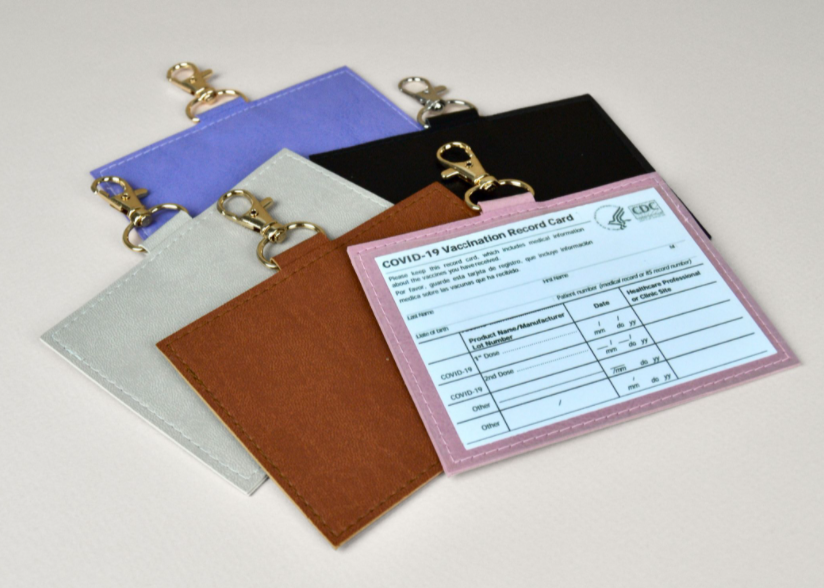 Your NADRA Vaccination Certificate is as Important as Your Passport. Here is How You Can Get it Online. Read the full story here:
Travel has been uncertain for over a year now due to COVID-19. Slowly and gradually, countries worldwide are vaccinating the masses to return things to normal as they were before the virus brought havoc in our lives. This means that countries plan to allow travellers in or have already, however, with some restrictions, including being vaccinated with World Health Organization (WHO) approved vaccines.
Your NADRA Vaccination Certificate is as Important as Your Passport, Here is How You Can Get it Online
Have something to add? Let us know in the comment section below.
For more news and updates, stay tuned to Wow 360.