A famous reporter and journalist Waslat Hazrat Nazimi, is an Afghanistan born, Germany based reporter who works on the latest trends and developments in international news for the social media team on DW (Deutsche Well) News, Germany.
Reporters who uncovers the truth without any bias and becomes the voice of the weak and downtrodden without any greed for money, fame and power are hidden gems and and just what this cruel world needs and Waslat is one of them!
There are people suffering in Afghanistan and their miseries go unheard; but journalists like Waslat choose humanity over anything else, an Afghan refugee herself who fled to Germany at a very young age, the woman is still deeply tied to her roots and is a unique blend of two very different cultures.
Waslat has recently been appointed DW's Head of the Afghan service. She will be the first female to lead the Dari Pashto department ever since it was established 50 years go. She was previously working in the Dari, Pashto, German and English editorial department.
Congratulation to @WasHasNaz on her appointment. Looking forward to some excellent reporting on #Afghanistan.
Tune in on @DeutscheWelle and its various services @dwnews @dw_politics …. https://t.co/BPc1ozwMEV

— Germany in Afghanistan (@GermanyinAFG) September 1, 2020
Former Afghan president Hamid Karzai also took to Twitter and congratulated Waslat.
Congratulations to Ms. Waslat Hasrat-Nazimi @WasHasNaz on her promotion to head the Dari and Pashtu department in #DW. Wishing her all the very best.

— Hamid Karzai (@KarzaiH) September 1, 2020
TALKforyou is an online show that Waslat recently started hosting in collaboration with WDR that reveals raw and unbiased experiences of Afghans and their current sufferings.
Waslat Hasrat-Nazimi has always stood up for refugees and brought their pains to the forefront through media. Waslat who was born in 1988, entered Germany as a refugee at the tender age of 4 years and has always yearned Afghans and their miserable fate.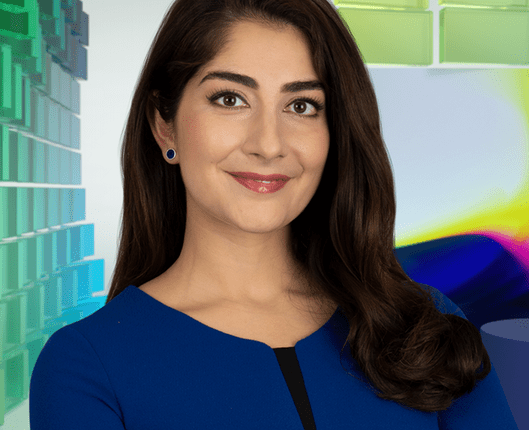 Living in Germany and witnessing the entire world progress in the field of science and technology, Afghanistan has been brought to a standstill by extremists pushing their own selfish agendas.
Today I stood face to face with Taliban leaders. It was a good experience as a journalist.
As an Afghan woman it felt surreal.

I kept thinking: Are those the men that executed women in public and chained them to their homes?
Are those the ones slaying my family members?

— Waslat Hasrat-Nazimi (@WasHasNaz) February 29, 2020
Waslat became the first Afghan journalist to win the "Rumi Appreciation Award" in 2015, for her  exceptional work on reporting the presidential election in Afghanistan. In her work she tried to highlight the current political power struggle in the country and how the people are becoming a victim to it.
Waslat has always tried hard to use her journalistic experience and position to bring to light the struggles of Afghanistan  and change the lives of the victims whose lives have been brought to a halt. She wants to create a deeper and better understanding of the two cultures.
The world needs more humane and kind-hearted journalists like Waslat and we wish her all the best!
Stay tuned for more news and updates!