Instagram has become one of the most popular apps on the internet today. Only a handful of people on the app have garnered followers over the years while leading successful careers in the entertainment, sports, & tech industry. Their following is worth millions as brands swamp them with promotional content.
Just last week, Cristiano Ronaldo has become the first person to hit 300m followers on Instagram. While a man leads the most followers count on the app right now, women aren't very far behind.
We have listed down below the top 10 women from around the globe with the most followers on Instagram in 2021:
Ariana Grande is an American singer and actress. Five of her full-length albums have been certified platinum by the RIAA. She has won numerous awards for her work, including two Grammy Awards, one Brit Award, two Billboard Music Awards, three American Music Awards, nine MTV Video Music Awards, and 22 Guinness World Records.
Kylie Jenner, also known as 'King Kyle', is the second woman on the list. She is an American media personality, socialite, model, and businesswoman. She has starred in her family's reality Tv show, Keeping up with the Kardashians, and has a cosmetic company called Kylie Cosmetics. In 2019, according to Forbes, Jenner's net worth was estimated at US$1 billion, making her the world's youngest self-made billionaire as of March 2019 at the age of 21.
Selena Gomez, third on the list, is an American singer, actress, and producer. At first, she appeared in television series, in films, and then recorded her albums. She also produced 13 reasons Why and Living Undocumented for Netflix. She also has a makeup line called 'Rare beauty'.
Kim Kardashian is an American reality television personality, socialite, model, businesswoman, producer, and actress. She first appeared as Paris Hilton's friend and stylist, later in the reality tv show, Keeping up with the Kardashian. She married rapper Kanye West and has four kids. She also owns her beauty line called KKW Beauty and a fragrance line called KKW fragrance.
Beyonce is an American singer, songwriter, record producer, and actress. She is married to rapper Jay-Z and has 3 children together. She is a US Billboard Hot 100 artist, and her number one singles are "Crazy in Love" and "Baby Boy". For over a decade of a successful musical career, Beyonce has achieved many accolades.
Kendall Jenner is an American model, socialite, and media personality. Jenner started working at the age of 14 but only appeared on-ramp in 2014 -2015. She has appeared in many campaigns, editorials and cover shoots. She has also made it to No. 16 on Forbes magazine's 2015 list of top-earning models.
Taylor Swift is an American singer-songwriter. She has a whopping nine successful albums to her name.  Swift is currently re-recording five of them, so she owns the exclusive rights to every single one of her creations. All her songs have been ranked. She has won many awards in the span of her career.
Jennifer Lopez, also known as Jlo, is an American singer, actress, and dancer. She is probably the oldest on the list and has remained relevant after all these years. She is popular fo her music and acting skills; however, people take a keen interest in her exercise regimes and diet on Instagram.
Another Kardashian sister makes it to the list. Khloe is an American media personality, socialite, and model who starred in the reality tv show, Keeping up with the Kardashians.  In 2016, Khloe did a show called Revenge Body, a popular show which got her a massive following and other significant things she has done throughout her career.
Nicki Minaj, also known as Queen of Rap, is 10th on the list. She is a Trinidadian-born rapper, singer-songwriter, and actress. She is the best selling female artist of all time. She has 137 million records sold worldwide. Her song 'Anaconda' is the most famous of all.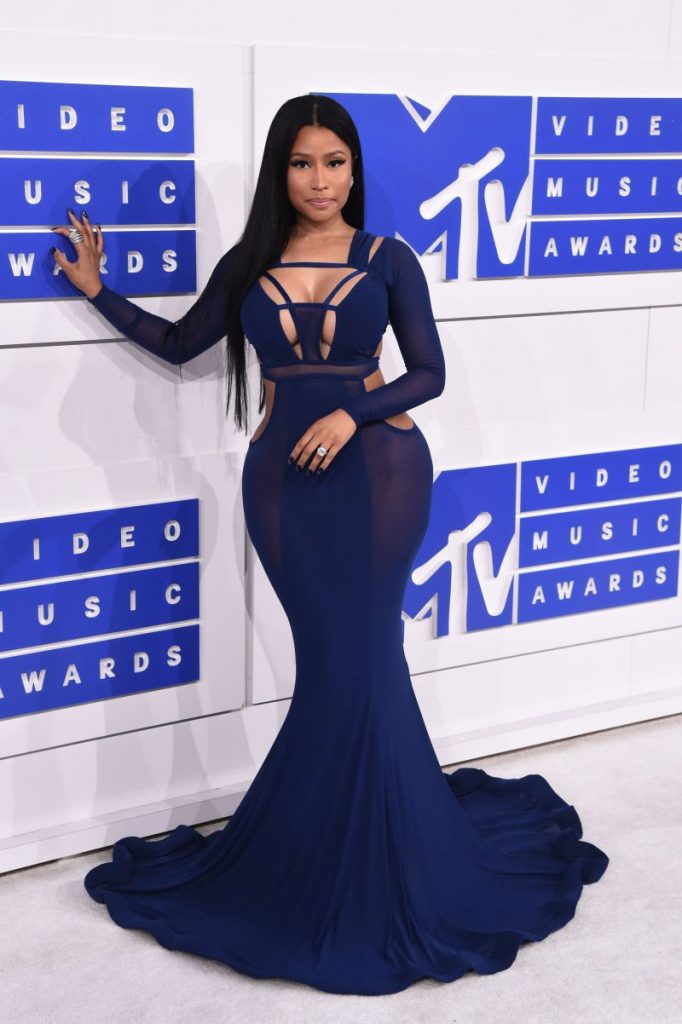 Selena Gomez Promises Fans that She will Launch her Cosmetic Line 'Rare Beauty' in Pakistan. Read the full story here:
Makeup fanatics know how difficult it is to acquire branded makeup items in Pakistan. The main reason behind not getting your hands on these items is the difficulty of supply and hiked-up prices as these brands do not have any presence in the region/country, which gives certain sellers the edge to charge a lot of profit.
Selena Gomez Promises Fans that She will Launch her Cosmetic Line 'Rare Beauty' in Pakistan
Have something to add? Let us know in the comment section below.
For more news and updates, stay tuned to Wow 360.