Global media platform Gulf News has shared a list of top Pakistani influencers to follow on social media in 2022.
These inspirational celebs are not just pretty faces, they are making waves in the entertainment industry and around the world.
Moreover, they've had a great hand in promoting Pakistan's positive image everywhere they go. Without further ado, here's the list of the top 10 Pakistani Celebs to follow in 2022:
1. Ayeza Khan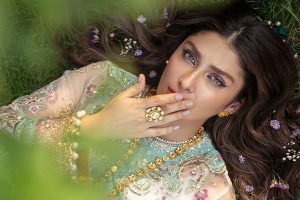 'Meray Paas Tum Ho' sensation Ayeza Khan makes it to the top of the list as the A-lister with the most followed celebrity account in Pakistan. Khan's Instagram has a whopping 11.7 million followers and about 26.1 thousand followers on Twitter.
2. Aiman Khan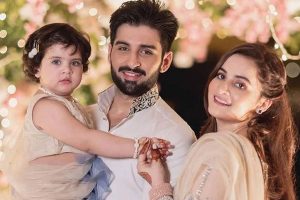 Aiman Khan is next on the list with 10.6 million Instagram and 2 million Twitter followers.
3. Minal Khan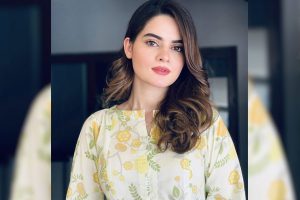 Twin sis Minal is right behind, she has a follower count of 9.4 million and 2.5 million on Facebook. Her Instagram has a mix of casual pictures of her daily life and drama promotions and customary photoshoot images.
4. Sara Khan (Mrs Falak)
Popular Actress Sara Khan who tied the knot with sensational crooner Falak Shabir is in the top 5. Sara has 9.4 million followers on Insta and also goes by her alter ego Mrs Falak
5. Mahira Khan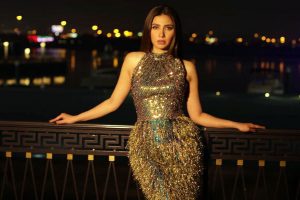 Diva Mahira Khan has left a print on the globe to promote Pakistan's film and fashion industry. Khan who has worked with likes of Shahrukh Khan has 9.4 million Instagram and on 2.9 million Twitter followers.
6. Sajal Aly
This amazing young lady needs no introduction! Sajal Ali (Sajal Aly) is also one of the prominent names not only in Pakistan but throughout the world. This versatile entertainer has a fan base of 8.8 million followers on Insta and 200 thousand on Twitter.
7. Imran Abbas
Former model Imran Abbas' charming looks place him in our top 10. Abbas has  He has 7 million followers on Instagram and over 1 million on Facebook.
8. Atif Aslam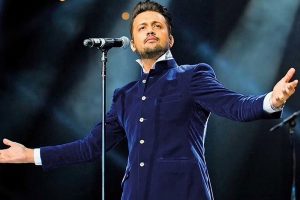 King of vocals Atif Aslam had to be on the list! The Bollywood and Lollywood sensation travels the world to make people groove to his voice. He is the only male on this list with 6.7 million Instagram followers and 1.4 million on Twitter.
9. Ali Zafar
Zafar who is also a household name has 5.4 million followers on Instagram and 3.2 million on Twitter.
10. Marwa Hocane
Marwa Howcane currently has 5.7 million Instagram followers, 2.5 million on Facebook, and 2 million on Twitter.
Pakistani Actress Amna Ilyas' Latest Photoshoot is Blowing Minds!
Global Influencers to Follow in 2022
The list for the world's top 20 Instagram influencers of 2022 is out! While no Pakistanis made it to the list this year around, some of our favourite celebs have.
The website, Influencer Marketing Hub took the help of the free Influencer Rank Search tool to make a list of the top 20 Instagram Influencers in World 2022.
Korean-Pop (K-POP) fans' are extremely excited this time as Blackpink and BTS make their way into the World's Top 20 Instagram Influencers List 2022 with Taehyung and Lisa marking their names amongst the many others.
Athletes including Ronaldo and Virat Kohli have also made their mark. Cristiano Ronaldo took up the first spot, followed by the famous American model and media personality Kendal Jenner.
Stars like Kim Kardashian, Ariana Grande, Lionel Messi, Beyonce, Taylor Swift, Zendaya, and Jennie also share the list. The list ranks the celebrities according to their influence level rather than just accounting for the follower count.
Taehyung ranked #9 at TOP 10 in "TOP 1000 INSTAGRAM INFLUENCERS" THE HIGHEST RANKING FOR AN ASIAN IDOL 😮‍💨 pic.twitter.com/rpByDpax07

— 52:14 (@thvpraising) July 12, 2022
Have your favourite celebs made it to the list? Share your thoughts with us in the comments below.
Stay tuned to WOW360 for more news and updates.