Pakistani television industry is an institution that has given rise to superb talent and embraced emerging actors with all its heart. Giving us engaging story lines, character- driven plots and social issues that otherwise shunned by our society, Pakistani drama industry has evolved drastically. Dramas like Udaari, Meri Guriya, Cheekh, Khuda Mera Bhi Hai, Besharam, Digest Writer, Alif, are all dramas with complex plots, outstanding actors and beautiful direction.
However, this trend is going down with an onslaught of weaker plots mainly highlighting tragedies of women. Even in 2019, it's surprising to see females in 'bichari' roles, wallowing in their miseries, crying over toxic males, going after married men, coercing them into falling in love with them or plotting revenge for no reason at all. There is more to women than that and older dramas like Dhoop Kinaray, Alpha Bravo Charlie, Tanhaiyaan seemed to have grasped the concept of stronger, independent women quite beautifully.
Some of the strong female-centric tales coming out of the industry that have stuck with us and deserve all the attention and praise have been listed here. We, at WOW 360 have curated a list of 5 Pakistani female lead characters in dramas that are the epitome of independence, and self-respect, and raising voice against injustice.
1. Mannat in Cheekh (Saba Qamar)
Even though the ending of Cheekh wasn't as satisfying for the viewers, Saba Qamar's character as Mannat stood out throughout and is worth mentioning here. She was a true example of the modern, independent woman who refused to be pulled down by society.
She was fierce, outspoke, bold, confident and had full faith in her abilities. Mannat was a woman who was outspoken, independent and confident in her abilities.  A character that reflected fearlessness, power, and the will to attain justice, her courage was a memorable aspect of the drama.
2. Kashaf in Zindagi Gulzar Hai (Sanam Saeed)
No such list would be complete without mentioning Kashaf Murtaza's character! An epitome of steadfastness, perseverance, self-respect, fierce independence; these qualities were monumental.  Back in 2013, Kashaf Murtaza's character was strikingly different than other female leads in TV dramas and has stuck with us till today. The character is true prowess of Sanam Saeed exceptional acting skills.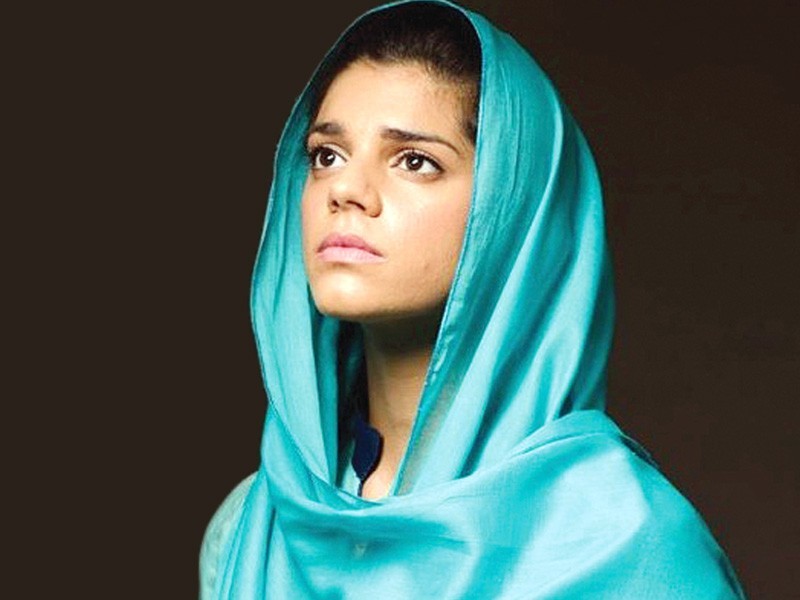 Even though was ungrateful and thankless initially, she transformed and realised God has a reason and a way for every mishap in life. Her marriage to Zaroon did change her perception about men, it was refreshing to see her being able to retain her independence and strength even after marriage.
3. Shehnaz in Alpha Bravo Charlie (Shahnaz Khwaja)
The classic Army drama Alpha Bravo Charlie, gave us the iconic Shehnaz! The character inspired a generation of females to not give in to stereotypes, to dream the impossible and have the courage to make unconventional decisions in life unapologetically.
A character way ahead of its time, Shehnaz was bold, confident, yet modest and humble. People adore her independence and her perspective towards life till today!
4. 'Safeena' in Meri Guriya (Sonya Hussain)
Safeena, played by Sonya Hussain in the drama Meri Guriya, is a character we simply cannot ignore. Safeena's character inspired us to stand up for our rights and fight for justice till the end.
A story of unwavering faith and courage, Safeena's character was beautifully portrayed by Sonya Hussain. Her exceptional acting skills were surely put to test which she passed with flying colors. The way she portrayed pain, anguish, anger, hatred, all in one scene is commendable.
5. Ayesha Khan in Khuda Mera Bhi Hai
A TV drama that changed the game and set the bar high for other productions was the heart-touching story of Ayesha Khan in Khuda Mera Bhi Hai. The drama follows Ayesha's strong-willed character and her fight and struggle to provide her transgender child fair treatment and equal opportunities in the society.
Touching domestic abuse, divorce and transgender rights in our society, this is an unforgettable tale of love, loss and justice.
Which drama character is your favourite? let us know in the comments below.
Stay tuned for more news and updates!