A Pakistani groom designed a remarkable LED lehenga for his bride, marking a notable departure from conventional wedding attire.
Modern brides and grooms are increasingly seeking unique and creative ways to make their weddings stand out, from unconventional fashion choices to daring photoshoots and memorable entrances.
The LED lehenga trend exemplifies this desire for innovation, blending traditional elements with cutting-edge technology to create captivating wedding fashion statements.
---
---
Modern wedding trends have seen a significant shift in recent years, with brides increasingly seeking to break away from conventional norms. One such bride went viral for wearing a LED Lehenga on her big day!
The LED lehenga that has been making waves on social media and has become the talk of the town. The creativity was done by none other than the groom himself who is the designer of this out-of-the-box idea for a wedding dress.
 

View this post on Instagram

 
Brides today are more inclined than ever to embrace creativity and individuality, as evidenced by their willingness to explore unconventional wedding fashion. These forward-thinking brides are on a quest to stand out and leave a lasting impression on their guests.
This drive to do something different has sparked a surge in unique bridal fashion choices, ranging from non-traditional colour palettes to distinctive embellishments and materials. Some Pakistani bride and grooms are choosing a daring photoshoot while others are choosing to have an entry worth remembering all for the sake of doing something unique.
The LED Lehenga worn by Rehab, as showcased on social media, serves as a prime illustration of this trend. It combines traditional elements with cutting-edge technology to create a mesmerising visual effect. Brides are increasingly drawn to such one-of-a-kind creations that not only reflect their personality but also add a captivating and memorable dimension to their wedding festivities. In Rehab's case it was her husband Danial who had the idea of making a unique dress for his bride.
In essence, the evolving wedding trends highlights the desire of modern couples to infuse their nuptials with their own style and flair. They are rewriting the rules of bridal fashion and ceremony decor, paving the way for more unique and personal celebrations that leave a lasting imprint on the memories of all who attend.
Whether it's through LED lehengas, unconventional venues, or innovative themes, today's brides and grooms are at the forefront of redefining what a contemporary wedding can be. Although the bride seemed to have loved the idea of a LED Lehenga, netizens were not keen on the design and had a lot to say about it.
Here's what Netizens had to say about the LED Lehenga: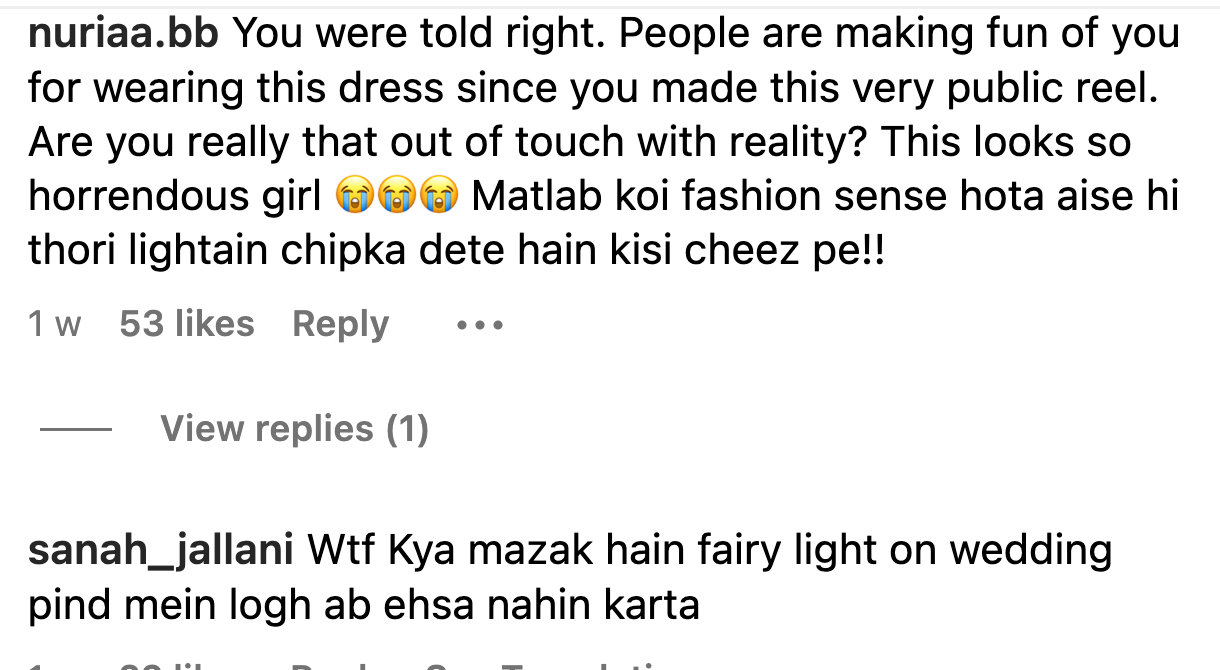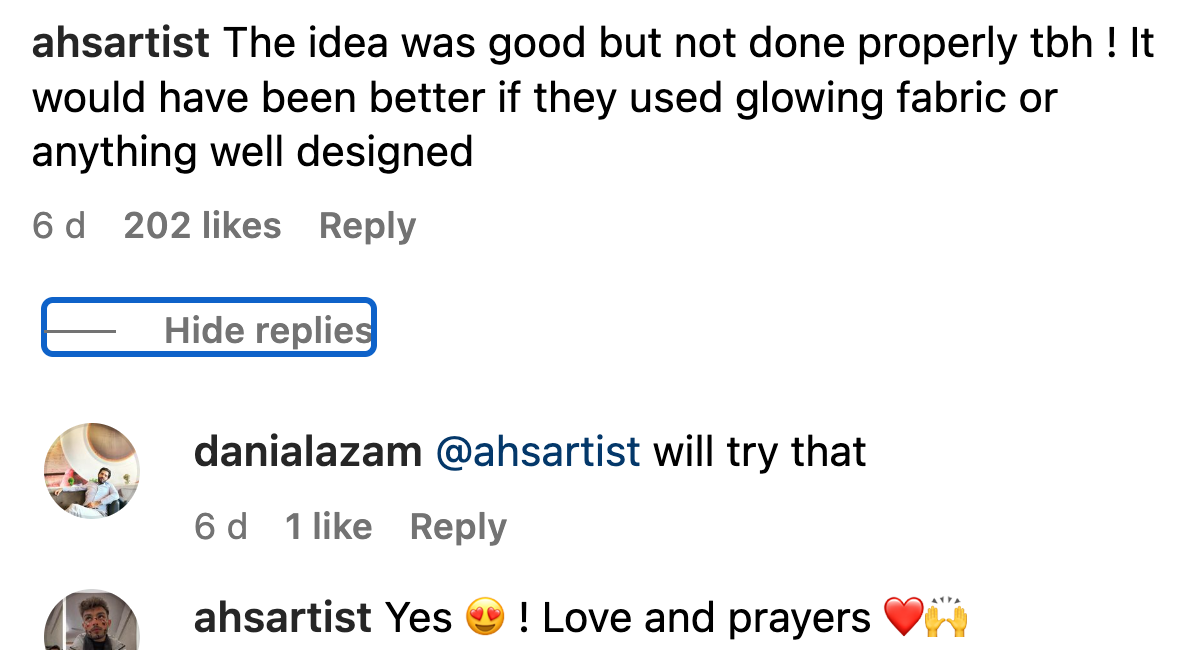 There were some who also liked the dress and applauded the groom for his creativity and his lovely gesture for his wife.


What did you think of the LED Lehenga? Let us know in the comments below.