The 'Sindh Moorat March' is a transgender rights movement organized by Shahzadi Rai to share the community's grievances in front of the Government of Pakistan.
This year the march will take place on 20th November, 2 PM at Frere Hall, Karachi. Through this march, the trans community, commonly known as Khawajasira, will place forth their demands and ask for their rights.
In total, the community has placed forth 12 conditions. The demands include a complete ban on transphobic hate speech, the right to jobs and education set aside for trans persons, and criminalising abandonment of trans children, amongst others.
Sindh Moorat March 2022 Demands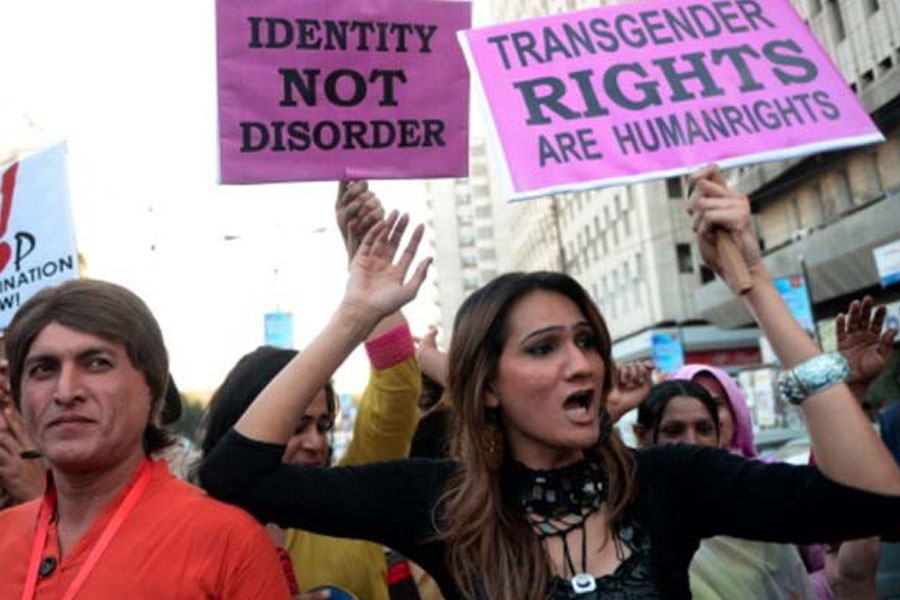 The demands are as follows:
1. Federal and Provincial Governments must Criminalize transphobic hate speech and practically implement it.
2. The Law of Diyyat (Blood Money or family pardon) must be kept out of the murder cases of Trans persons.
3. Right to self-perceived gender identity must be safeguarded at all costs. It is every individual's fundamental human right.
4. Housing Crisis: overcharging trans persons/discriminating & not giving them property based on their gender identity should be criminalized.
5. Disowning transgender children and abandoning them should be a criminal offence for parents or legal guardians.
6. Government must implement the existing 0.2% quota for transgender persons for work employment and educational institutions.
7. Federal Government must protect and defend the Transgender Persons' Protections of Rights Act 2018 & Rules 2020 in its original form and the Sindh Government must legislate and pass the provincial bill for the protection of Transgender Persons' Rights.
Pakistani Activist Bubbli Malik Creates History by Becoming the First Transgender to Address the National Assembly
8. Educational curriculum must include the history of the Khwajasiras of the Subcontinent. 9. Sensitization campaigns must be organized on a regular basis in all public & private institutions & organisations to sensitize the masses on how to respectfully deal with the Khawajasira community.
10. PEMRA must take strict action against the hate speech & misinformation being spread on national television against Transgender Persons.
11. State must build safe houses and shelter homes for the Khawajasira community and they should be managed by the Khawajasira community.
12. Federal and all Provincial assemblies must allocate 1 reserved seat for the members of the Khawajasira community in the respective assemblies on a priority basis.
For English Media/Audiences pic.twitter.com/hE8y1ueQS7

— Sindh Moorat March (@MooratMarch) November 16, 2022
The community has requested the people of Sindh to step out and raise a voice for their rights just as they do for equal rights, or women/men's rights.
Prominent social media influencers Zulfikar Ali Bhutto Jr., Dr Mehrub Awan, and Hina Baloch, along with organizer Shahzadi Rai will be there to extend their support.
Recently, the Pakistani film 'Joyland' which is also the country's official Oscar entry receive a lot of backlash and criticism for its release in Pakistan. While half the country wanted to movie to be banned, the other half demanded it is released due to freedom of speech.
The movie is about a Pakistani man who develops feelings for a trans person. Now, the movie has been cleared for release (with some cuts) but people, including some prominent celebrities, are not happy.
Will you be going to the Sindh Moorat March to show your support?
Share your thoughts with us in the comments below.
Stay tuned to WOW360.
'My own brother would lock me outside the house' Trans Actor Alina Khan