The marketing and advertising world is rapidly evolving. Many brands have started focusing on emotional appeal and have realized the worth of investing in creating a lasting connection with the consumers. Brands like Nike, Coca Cola, McDonald's believe that a strong connection with the buyers is what drives top of the mind recall for the brand.
Lately, a similar trend followed by brands is highlighting sensitive social issues as communication messages, that otherwise get brushed under the rug.
An ad that had garnered international recognition and media attention is the latest Reem Rice campaign, Dua-e-Reem (Prayer of Woman) featuring Mahira Khan. Released on Women's day, Shoaib Mansoor's seven-minute long song is set in the pre-partition era; the concept is portrayal of women empowerment in its true sense.
Foreign publications such as the Khaleej Times, Gulf News, Indian Express have lauded the concept and creation of this inspiring video song.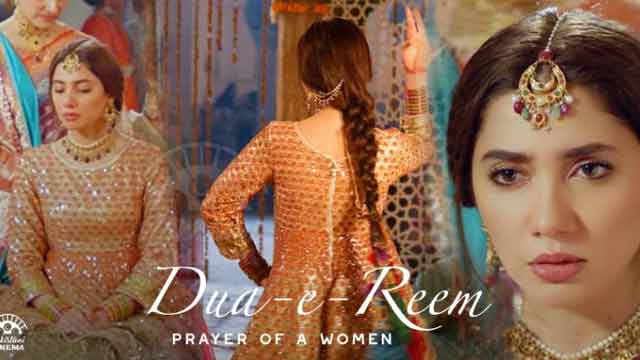 Gulf news referred to the song as – " a delightful video that packs a pertinent message about equality"
The song resonated well with the Indian audiences. Indian Express interviewed Shoaib Mansoor and the CEO of Reem Rice Mills over phone. 
As quoted to Indian Express, Mansoor said that this 'dua' for females is both for India and Pakistan. "We might be two different countries now, par log wahi hain, masley wahi hain (people and issues are same). I knew that women from both countries will be able to relate to it."
He revealed that he had tried to touch issues such as marital rape, abuse and domestic violence, through the revamped lyrics. "When the bride says 'Main agar batti bujhaun ke andhera ho jaye…' she is referring to physical relationship with her husband. She is saying that her consent and will matters too," said Mansoor.
Moreover, Qashif Effendi, CEO Reem Rice Mills while quoting to Indian express said, "We just provided financial assistance to Mansoor's vision. We stood behind the project to lend a bold voice for women in Pakistan because it is high time to tell women that they don't have to worship their husbands but to share mutual love and respect. In India they say 'Pati parmeshwar hai' and in Pakistan 'shohar ki ibaadat karo'. What's the difference?"
The video breaks the innate cultural stereotypes, of glorifying men, in the form of a prayer song. It beautifully conveys that men aren't superior to women in a relationship.
The thought-provoking video teaches women to stand up for themselves. They are aren't slaves to men but equal partners who are in a nurturing, loving relationship. Every marriage is built on love, mutual respect and compromise. Women don't marry men to 'serve' them, they are just as worthy of love and respect as their male counterparts.
Watch the ad and let us know what you feel.
The hashtag #RotiseKhayenChawal delivers an intense message of female strength and mutual understanding between the couple. Why must the wife succumb to her husbands demands when they both can live a happy life giving in to each other's wishes.
The social aspect of marriage addressed in the ad is more relevant now in light of the COVID-19 situation when women are proving to be equal counterparts to men. They are working remotely along with fulfilling domestic responsibilities and spending quality time with children. Most of the workforce fighting the pandemic in hospitals worldwide are also females.
Mahira has previously been associated with Bol, Verna and Khuda K Liye, all of which were Shoaib Mansoor projects. It's good to see brands recognizing that feminism isn't about making women stronger, it's about changing the way the world perceives that strength.
Other Brands With Powerful Social Messages
This isn't the first-time brands have picked up on sensitive social issues as communication and advertising messages. After the tragic passing of George Floyd that gave birth to the #BlackLivesMatter movement, many corporate voices have supported diversity and have opened about the culture of racism.
Nike
Nike's latest 'For once, Don't do it' campaign has a deep, powerful message: 
Nike promises to uphold their commitment of fighting for the black community. "We will continue to stand up for equality and work to break down barriers for athletes* all over the world".
Dastak Cooking Oil- SplitThePlate
Reem Rice isn't the first brand that has attempted communicating a social issue through their campaign. Back in 2019, Dastak cooking oil launched #SplitThePlate campaign on World Food Day that garnered a lot of media hype and positive attention. More than 40% of food is wasted in parties, offices, weddings etc. The touching and heartfelt commercial meant to create awareness regarding food wastage and did so successfully.
Which other commercials do you think stand out and why? Let us know in the comment section below.
Stay tuned for more updates!